NEOCLEAN-M MTP/MPO One-Push Cleaner (600 cleans)

The MTP/MPO Cleaner is a high-performance device designed for cleaning the ferrule end-faces of MTP & MPO connectors. Cost effective tool for cleaning fiber end-faces without the use of alcohol. It saves time by effectively cleaning all 8/12/24 fibers at once. The MTP/MPO connector cleaner is designed to clean both exposed jumper ends and connectors in Adapters.
| | | | |
| --- | --- | --- | --- |
| Model Number | ATC-NE-M1 | Classification Color | Brown |
| Target Use | MTP/MPO | Polish Type | APC/UPC |
| No. of Cleanings | ≥ 600 times | Dimension | 197x15x51mm |
Product Details
How to Use MTP/MPO Optical One-Push Pen Cleaner?
---
Smart Cleaner Type
Capable of cleaning ferrules with or without guide pins.
Capable of cleaning MTP/MPO ferrules inside or outside an MTP/MPO adapter.
Narrow design reaches tightly spaced MPO adapters.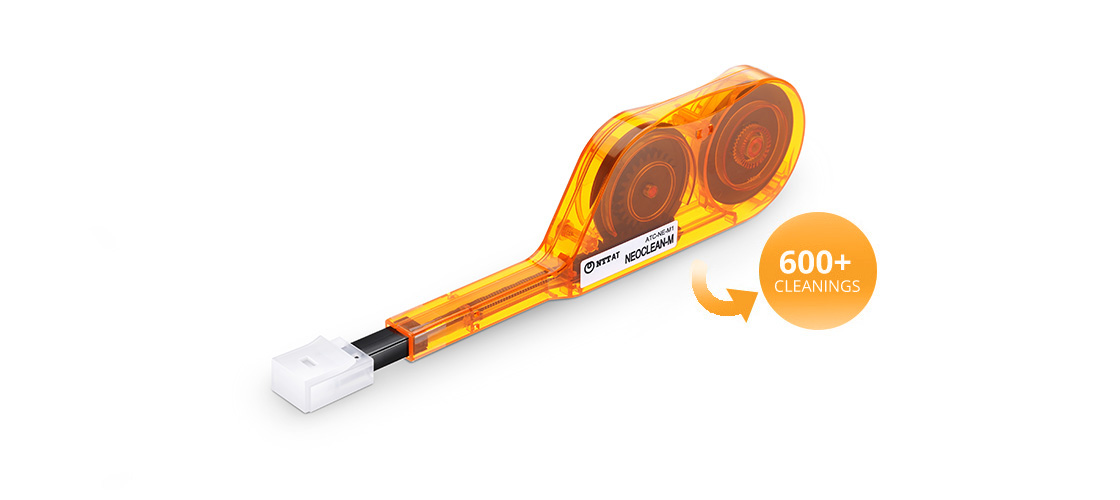 Spring design

To carry out deep cleaning

MTP/MPO Connector

Corresponding connector and adapter cleaning

Transparent Window

Easily check the cleaning belt condition
---
Structure Drawing & Specification
As for the structure of cleaner, it can be divided into the cover guide cap, cleaning tip and a body part, Cover guide cap protects cleaner from dust, guide cap is used for connector cleaning, cleaning tip can be extended for adapter cleaning, cleaner body is used for adjusting the position of tip as standard position or extended position.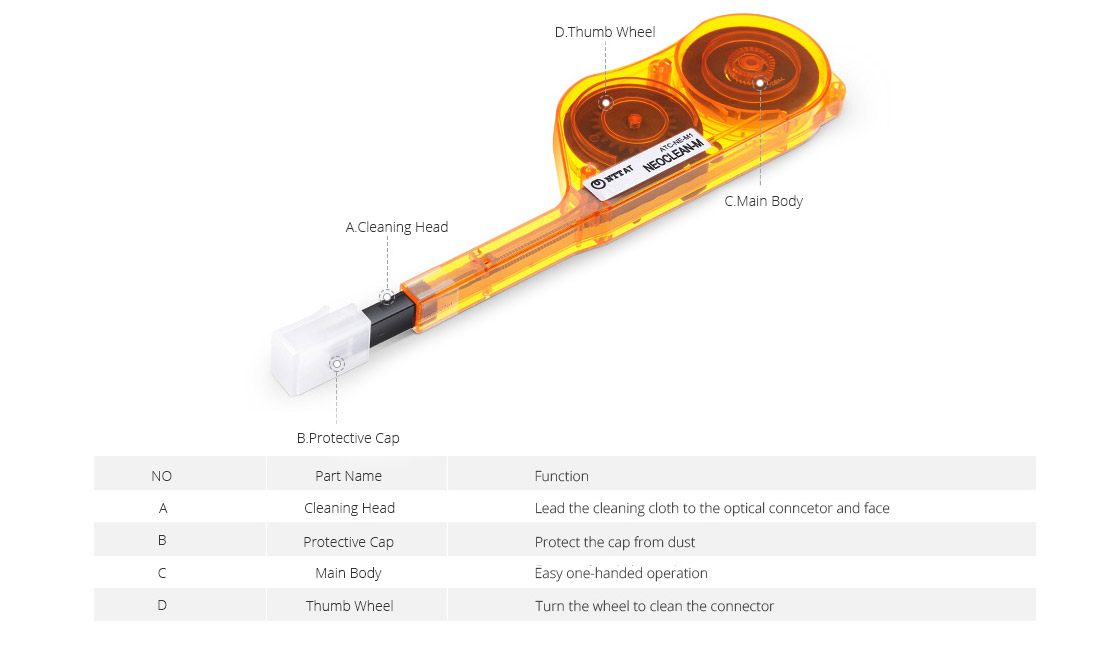 ---
Extensive Application