24 Fibers Optical Splice Tray for FHD Series Rack Mount Enclosure

The fiber optical splice tray shall house and protect fiber optic splices, guarantee proper fiber cable management and bend radius control, and allow for clear labeling and logical organization of the fiber optic splices. The fiber optical splice tray can hold and protect up to 24 mechanical splices within FS FHD series rack mount fiber enclosures.

FHD High Density Series is a versatile solution in multiple sizes (1U/2U/4U) and styles for building backbones, data centers and enterprise applications.
| | | | |
| --- | --- | --- | --- |
| Capacity | 24 Fibers | Dimensions (HxWxD) | 0.37"x14.01"x5.62" (9.4x355.86x142.8mm) |
| Fiber Splice Jacket OD | ≤0.9mm | Material | ABS UL94 V0 |
| Working Temperature | -40-55°C | Application | Matching for FHD rack mount enclosures |
---
Product Highlights
---
A Strong and Protective Barrier to the Spliced Fiber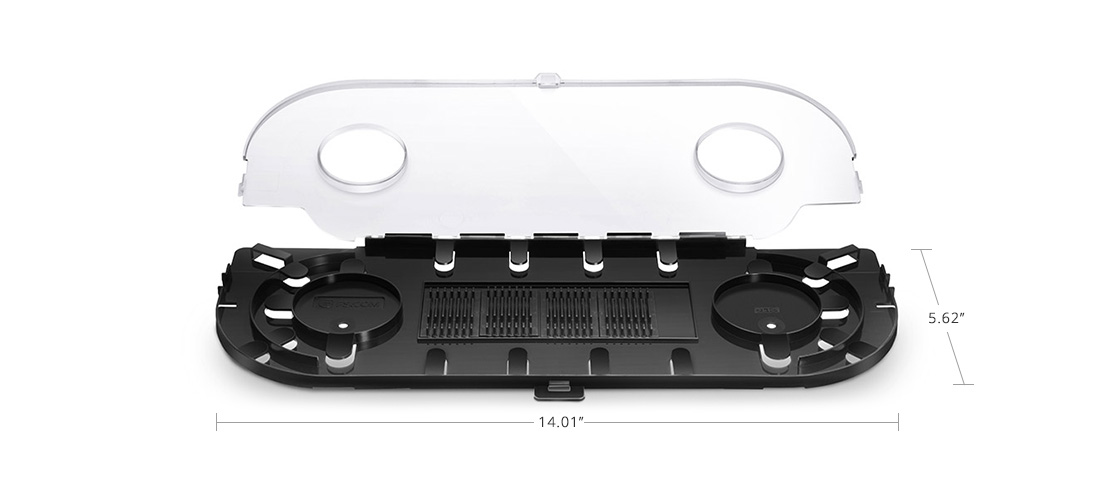 ---
Integral Part of a Complete Splicing System

Self-contained Slacking and Spooling
Provides buffered fiber routing and storage within protected pathways for greater cable protection.
Mechanical Splice Holder
The spacing of each slot is 2.5x42mm, could hold the suitable protection sleeves. The holder eliminates the need for external splice tray holder to get faster installation.


Self-stacking Modules with Side latches.
Side latches provide the perfect amount of fiber slack or spool for long-run installations or very high-bandwidth applications.
Clear Plastic Hinged Cover
Clear cover allows viewing or inspection of tray contents and fibers without removing cover.

---
Designed to Safely Route and Store Optical Fiber
Route sub-unit tubes through retention bridge as shown. Route 900µm buffered fiber from the trunk cable and splice to pigtail. Use enough cable length, approximately 1.2m to ensure one complete loop of individual fibers around the slack spools.
---
An Upgrade Component for FHD Series Rack Mount Fiber Enclosures
It is suitable for application where fusion splicing yields installation time and labor cost benefits. Side latches on top module can be broken off when install up to 4pcs splice trays for FHD 1U enclosure, 8pcs for 2U, 12pcs for 4U enclosure.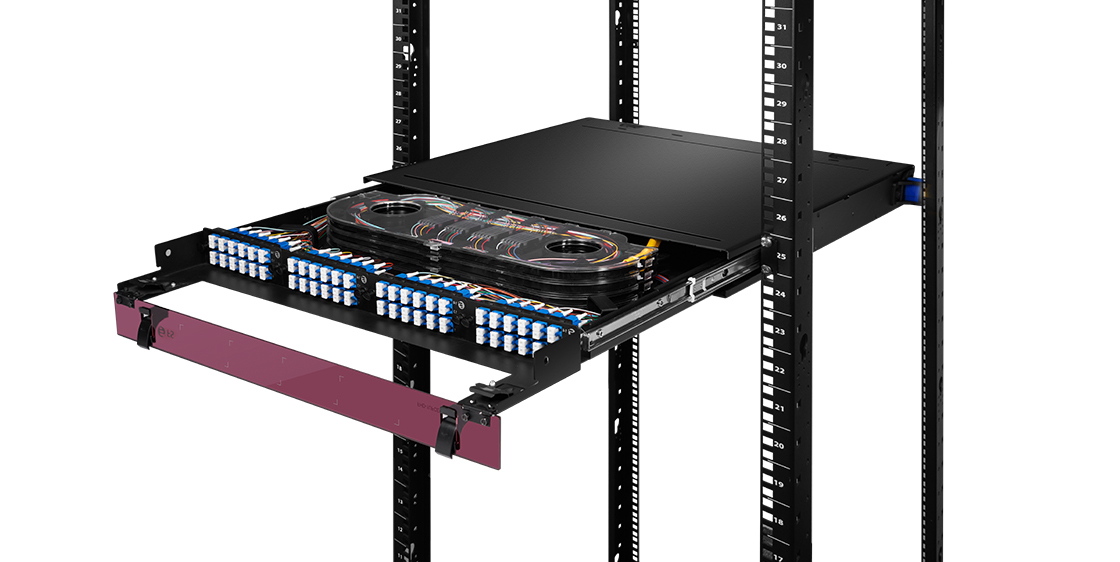 

45U GF4-Series 4-Post Adjustable Open Frame Rack
US$ 300.00


1U 96 Fibers Rack Mount FHD High Density Slide-out Fiber Enclosure Unloaded, Holds up to 4x FHD Cassettes or Panels
US$ 139.00


12x LC Duplex, 24 Fibers OS2 Single Mode FHD Fiber Adapter Panel
US$ 19.00


#42459
US$ 12.00

#64246
US$ 15.00

#13663
US$ 3.50
---
A Kraft Paper Material Packaging
The kraft paper material is characterized by high crush resistance and environmental friendly.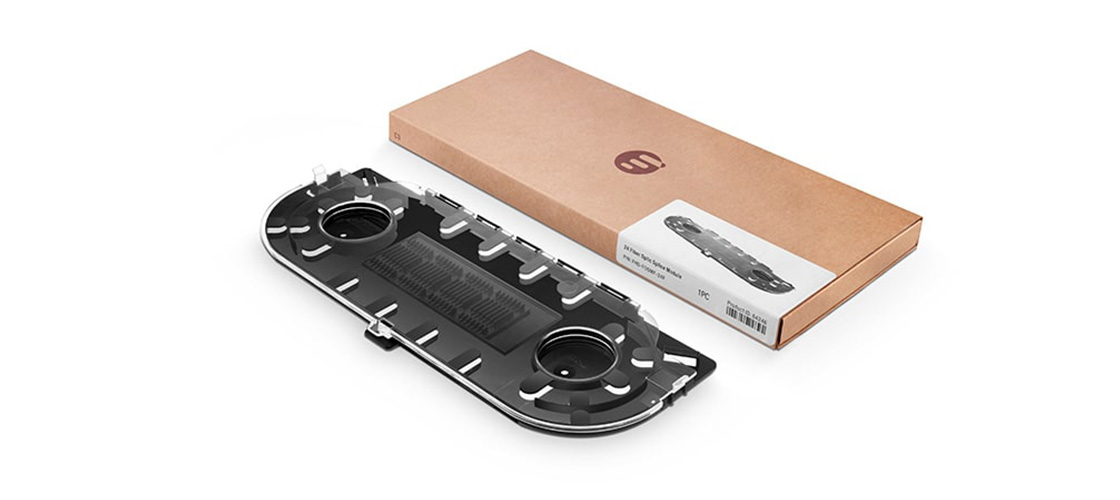 Quality Certification
This product is in conformity with ISO9001. This system is valid to a company engaging in development, production and supply service of fiber optical products. Please

contact us

to learn more.

This product is free of lead, mercury, cadmium, hexavalent chromium, polybrominated biphenyls and phthalates. Please

contact us

to learn more.