10GBASE CWDM SFP+ Stock List
| | | | | | |
| --- | --- | --- | --- | --- | --- |
| Wavelength | Distance | Stock | Wavelength | Distance | Stock |
| 1270nm | 40km | 158 pcs | 1530nm | 40km | 166 pcs |
| 1290nm | 40km | 131 pcs | 1550nm | 40km | 153 pcs |
| 1310nm | 40km | 105 pcs | 1570nm | 40km | 248 pcs |
| 1330nm | 40km | 128 pcs | 1590nm | 40km | 153 pcs |
| 1350nm | 40km | 115 pcs | 1610nm | 40km | 177 pcs |
| 1370nm | 40km | 101 pcs | 1470nm | 80km | 75 pcs |
| 1390nm | 40km | 110 pcs | 1490nm | 80km | 43 pcs |
| 1410nm | 40km | 59 pcs | 1510nm | 80km | 62 pcs |
| 1430nm | 40km | 79 pcs | 1530nm | 80km | 55 pcs |
| 1450nm | 40km | 106 pcs | 1550nm | 80km | 84 pcs |
| 1470nm | 40km | 226 pcs | 1570nm | 80km | 64 pcs |
| 1490nm | 40km | 201 pcs | 1590nm | 80km | 60 pcs |
| 1510nm | 40km | 191 pcs | 1610nm | 80km | 50 pcs |
10G CWDM SFP+ Transceiver Module (SMF, 1470nm, 40km, LC, DOM)
Product Details
| | | | |
| --- | --- | --- | --- |
| FS Genuine | CWDM-SFP10G-40L | Vendor Name | FS |
| Form Type | SFP+ | Max Data Rate | 10Gbps |
| Wavelength | 1470nm | Max Cable Distance | 40km |
| Interface | LC duplex | Optical Components | DFB CWDM |
| Cable Type | SMF | DOM Support | Yes |
| TX Power | -1~4dBm | Receiver Sensitivity | <-15dBm |
| Commercial Temperature Range | 0 to 70°C (32 to 158°F) | Protocols | MSA Compliant |
---
Quality Certification
Quality and standards are the foundation of FS. We are dedicated to providing customers with outstanding, standards-compliant products and services. FS has passed many quality system verifications, like CE, RoHS, FCC, established an internationally standardized quality assurance system and strictly implemented standardized management and control in the course of design, development, production, installation and service.


Please Note: Installing a third party transceiver does not void your network equipment warranty. Network equipment manufacturers all have guidelines stating that warranty support on their products will not be affected.
Lifetime Warranty
All the fiber optic products in FS are fully warranted against defects in material and workmanship with a lifetime guarantee. This warranty does not cover damage caused by accident, improper care, improper use, negligence, normal wear and tear, or the natural breakdown of colors and materials over extended time and use.


---
Quality Control System:
Demonstration
Cisco Nexus 9300 Series (Switch/Module : N9K-C9396PX; Uplink Module : N9K-M12PQ )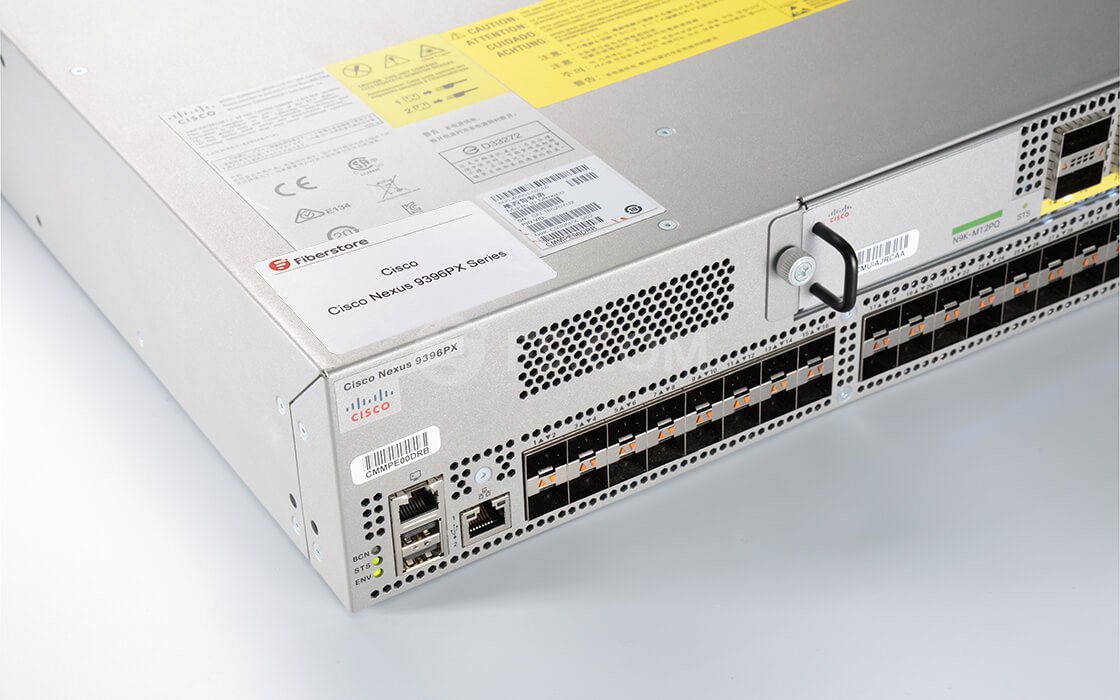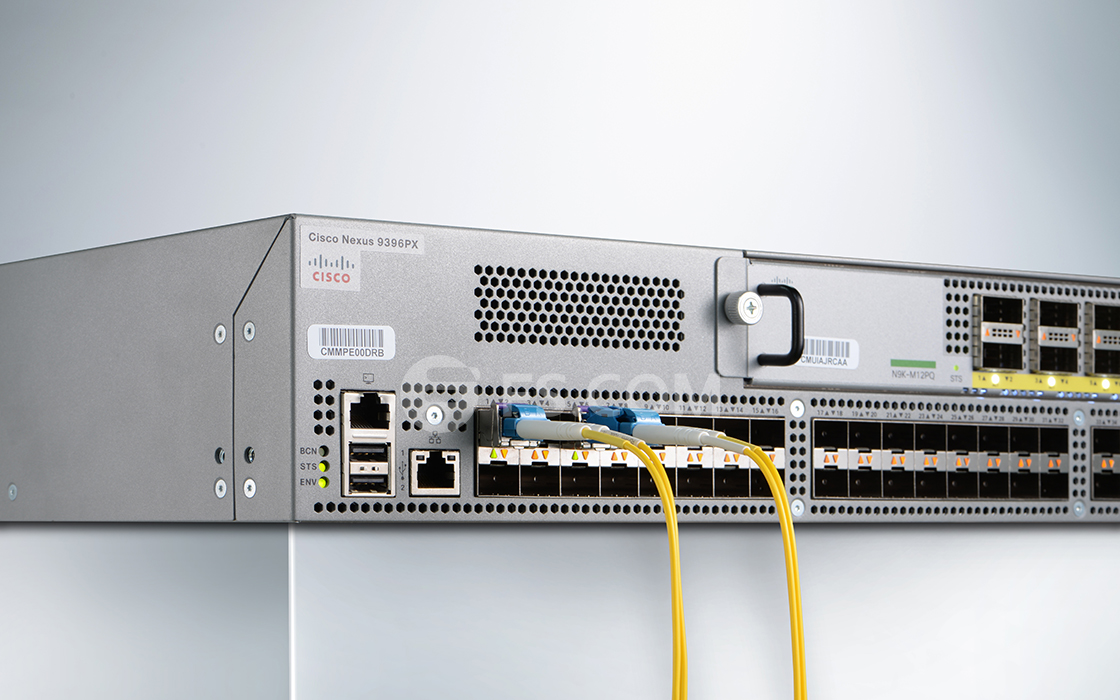 Cisco ASR 9000 Series (Modular Line Card : A9K-MPA-8X10GE)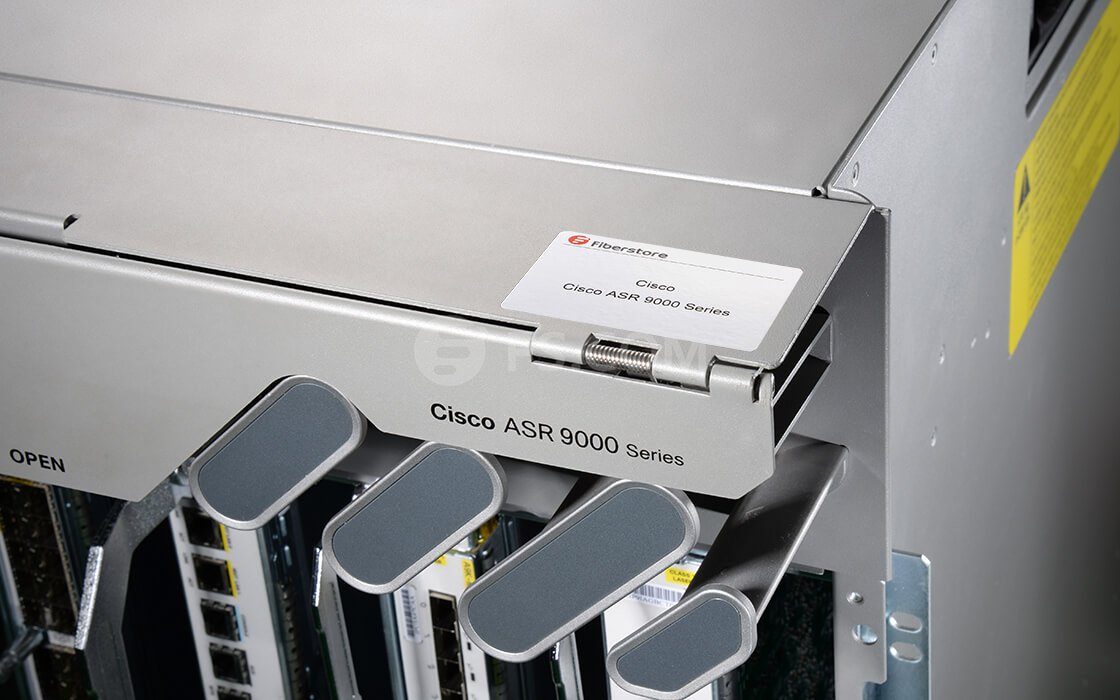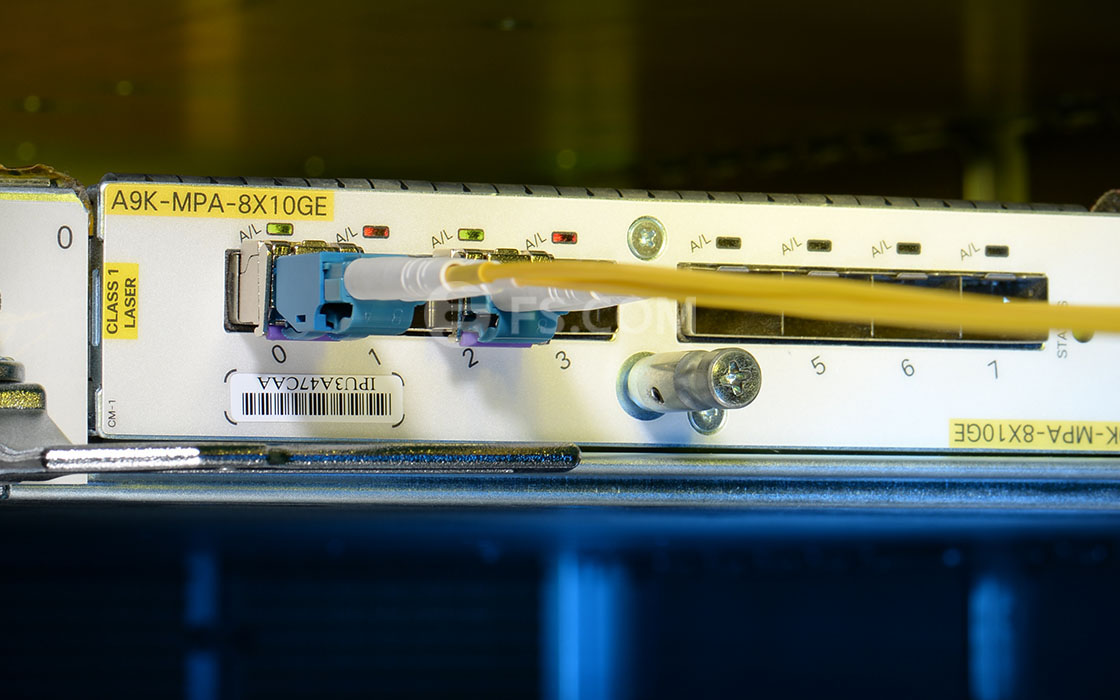 Spectral Attenuation Measurement
In fiber-optic communications, Coarse Wavelength Division Multiplexing (CWDM), a WDM technology which multiplexes a number of optical carrier signals onto a single optical fiber by using different wavelengths (i.e., colors) of laser light. Effective CWDM realizations with uncooled lasers and wide passband filters a nominal central wavelength spacing of not less than 20nm. Total source wavelength variation of the order of ± 6-7nm is expected to be compatible with current filter technologies. In 2002 the ITU standardized a channel spacing grid for use with CWDM (ITU-T G.694.2), using the wavelengths from 1270nm through 1610nm with a channel spacing of 20nm. Many CWDM wavelengths below 1470nm are considered "unusable" on older G.652 (dotten line) specification fibers, due to the increased attenuation in the 1270-C1470nm bands. Newer fibers which conform to the G.652.C and G.652.D (full line) standards, such as Corning SMF-28e and Samsung Widepass nearly eliminate the "water peak" attenuation peak and allow for full operation of all 18 ITU CWDM channels in metropolitan networks.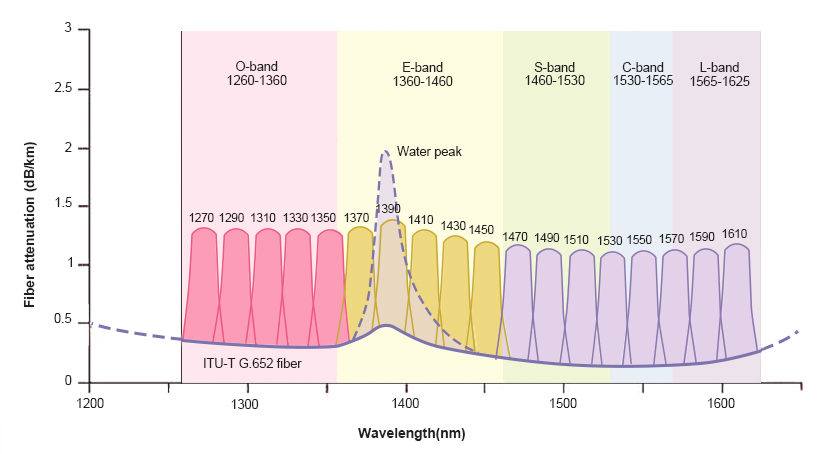 ---
Platform Support
Having been individually tested on a large amount of branded swithes and servers, FS transceivers break free of vendor lock-in and guarrantee continued flawless interoperability and compatibility with third party vendors as blow.
ADVA

Aerohive SR2148P

Gnoda

PENo ENto Networks

A10 Networks

Apple

Hitachi

Penguin Arctica

Chelsio

Alaxala

Harting

Planet

Cumulus Linux

Avid ISIS Storage

Hillstone

PicoLight

D-Link

Barnfind

Hirschmann

QSAN

MRV

Coriant

Inteno

Ruijie

Nokia

CTCUnion

ISIS

Ruggedcom

Palo Alto Networks

Cyberroam

JDS Uniphase

Raiscom

Q-logic

Compaq

Linksys

RiverStone

Solarflare

CTC Union

Long haul

Scientific Atlanta

Ubiquiti

DCN

Milan

SAGEM

ZTE

DATACOM

Mikrotik

Sixnet

ZYXEL

Delta

McAfee

Source Photonics

AOM-CTG-i1SM

Engenius

Myricom

Sonnet

ASGA

Ericsson

NetScout

Speednt

Agilent-Avago

FibroLAN

Netonix

Telco

Allied Telesis

Fortinet

Nimble Storage

Tejas

Allnet

Fujitsu

Omnitron

Transition Networks

Altera Stratix

Fluke Network

Optelian

TRENDnet

Amer Networks

Fortigate

Optone

Tellabs