10GBASE DWDM SFP+ Stock List
| | | | | | |
| --- | --- | --- | --- | --- | --- |
| Wavelength | Distance | Stock | Wavelength | Distance | Stock |
| 1563.86 | 40km | 32 pcs | 1563.86 | 80km | Available |
| 1563.05 | 40km | 8 pcs | 1563.05 | 80km | Available |
| 1562.23 | 40km | 8 pcs | 1562.23 | 80km | Available |
| 1561.41 | 40km | Available | 1561.41 | 80km | Available |
| 1560.61 | 40km | 32 pcs | 1560.61 | 80km | 65 pcs |
| 1559.79 | 40km | 39 pcs | 1559.79 | 80km | 29 pcs |
| 1558.98 | 40km | 20 pcs | 1558.98 | 80km | 57 pcs |
| 1558.17 | 40km | 19 pcs | 1558.17 | 80km | 43 pcs |
| 1557.36 | 40km | 12 pcs | 1557.36 | 80km | 76 pcs |
| 1556.55 | 40km | 47 pcs | 1556.55 | 80km | 83 pcs |
| 1555.75 | 40km | 49 pcs | 1555.75 | 80km | 17 pcs |
| 1554.94 | 40km | 48 pcs | 1554.94 | 80km | 27 pcs |
| 1554.13 | 40km | 10 pcs | 1554.13 | 80km | 70 pcs |
| 1553.33 | 40km | 33 pcs | 1553.33 | 80km | 35 pcs |
| 1552.52 | 40km | 12 pcs | 1552.52 | 80km | 27 pcs |
| 1551.72 | 40km | 11 pcs | 1551.72 | 80km | 29 pcs |
| 1550.92 | 40km | 39 pcs | 1550.92 | 80km | 48 pcs |
| 1550.12 | 40km | 48 pcs | 1550.12 | 80km | 41 pcs |
| 1549.32 | 40km | 36 pcs | 1549.32 | 80km | 61 pcs |
| 1548.51 | 40km | 30 pcs | 1548.51 | 80km | 51 pcs |
| 1547.72 | 40km | 13 pcs | 1547.72 | 80km | 65 pcs |
| 1546.92 | 40km | 25 pcs | 1546.92 | 80km | 72 pcs |
| 1546.12 | 40km | 26 pcs | 1546.12 | 80km | 62 pcs |
| 1545.32 | 40km | Available | 1545.32 | 80km | 50 pcs |
| 1544.53 | 40km | Available | 1544.53 | 80km | 54 pcs |
| 1543.73 | 40km | Available | 1543.73 | 80km | 71 pcs |
| 1542.94 | 40km | Available | 1542.94 | 80km | 65 pcs |
| 1542.14 | 40km | Available | 1542.14 | 80km | 59 pcs |
| 1541.35 | 40km | Available | 1541.35 | 80km | 58 pcs |
| 1540.56 | 40km | 16 pcs | 1540.56 | 80km | 45 pcs |
| 1539.77 | 40km | 17 pcs | 1539.77 | 80km | 47 pcs |
| 1538.98 | 40km | 20 pcs | 1538.98 | 80km | 48 pcs |
| 1538.19 | 40km | 19 pcs | 1538.19 | 80km | 50 pcs |
| 1537.4 | 40km | 23 pcs | 1537.4 | 80km | 47 pcs |
| 1536.61 | 40km | 29 pcs | 1536.61 | 80km | 56 pcs |
| 1535.82 | 40km | 22 pcs | 1535.82 | 80km | 56 pcs |
| 1535.04 | 40km | 47 pcs | 1535.04 | 80km | 51 pcs |
| 1534.25 | 40km | 40 pcs | 1534.25 | 80km | 56 pcs |
| 1533.47 | 40km | 17 pcs | 1533.47 | 80km | 69 pcs |
| 1532.68 | 40km | 23 pcs | 1532.68 | 80km | 69 pcs |
| 1531.9 | 40km | 12 pcs | 1531.9 | 80km | 68 pcs |
| 1531.12 | 40km | 35 pcs | 1531.12 | 80km | 43 pcs |
| 1530.33 | 40km | 12 pcs | 1530.33 | 80km | 89 pcs |
| 1529.55 | 40km | 23 pcs | 1529.55 | 80km | 69 pcs |
| 1528.77 | 40km | Available | 1528.77 | 80km | Available |
Cisco DWDM-SFP10G-60.61 Compatible 10G DWDM SFP+ Transceiver Module (SMF, 1560.61nm, 80km, LC, DOM)
Product Details
| | | | |
| --- | --- | --- | --- |
| Cisco Compatible | DWDM-SFP10G-60.61 | Vendor Name | FS |
| Form Type | SFP+ | Max Data Rate | 10Gbps |
| Wavelength | 1560.61nm | Max Cable Distance | 80km |
| Interface | LC duplex | Optical Components | EML DWDM |
| Cable Type | SMF | DOM Support | Yes |
| TX Power | 0-4dBm | Receiver Sensitivity | <-23dBm |
| Commercial Temperature Range | 0 to 70°C (32 to 158°F) | Protocols | MSA Compliant |
---
Quality Certification
Quality and standards are the foundation of FS. We are dedicated to providing customers with outstanding, standards-compliant products and services. FS has passed many quality system verifications, like CE, RoHS, FCC, established an internationally standardized quality assurance system and strictly implemented standardized management and control in the course of design, development, production, installation and service.


Please Note: Installing a third party transceiver does not void your network equipment warranty. Network equipment manufacturers all have guidelines stating that warranty support on their products will not be affected.
Lifetime Warranty
All the fiber optic products in FS are fully warranted against defects in material and workmanship with a lifetime guarantee. This warranty does not cover damage caused by accident, improper care, improper use, negligence, normal wear and tear, or the natural breakdown of colors and materials over extended time and use.


---
DWDM SFP+ 80KM Optics for 120km Transmission by Using Amplifiers
For long-haul transmission, a tidy and steady optic transport is necessary. As the following picture shows, by using DWDM SFP+ 80km and DWDM Mux Demux can make the whole transmission neater and more steady.

| Item No. | ID# | Description |
| --- | --- | --- |
| 1 | 31237 | Cisco Compatible 10G DWDM SFP+ C22 80km DOM Transceiver |
| 2 | 40191 | 1m LC UPC to LC UPC Duplex 2.0mm PVC(OFNR) SMF Fiber Patch Cable |
| 3 | 70411 | Customized Dual Fiber DWDM Mux Demux |
| 4 | 29124 | S5850-48S2Q4C (48*10GE+2*40GE+4*100GE) Carrier Grade 100G-uplink Switch |
| 5 | 65783 | 60KM Passive Dispersion Compensation, Plug-in Type, LC/UPC |
| 6 | 36501 | 22dBm Output Booster DWDM EDFA C-band 24dB Gain, Plug-in Card Type |
| 7 | 35925 | 15dB Gain, 13dBm Output, DWDM C-band 40 Channels Pre-Amplifier EDFA Card |
| 8 | 48525 | LC/UPC Singlemode Fixed Fiber Optic Attenuator, Male-Female, 7dB |
| 9 | 44059 | Generic Compatible 10G DWDM SFP+ C22 80km DOM Transceiver |
Quality Control System:
Demonstration
Cisco Nexus 9300 Series (Switch/Module : N9K-C9396PX; Uplink Module : N9K-M12PQ )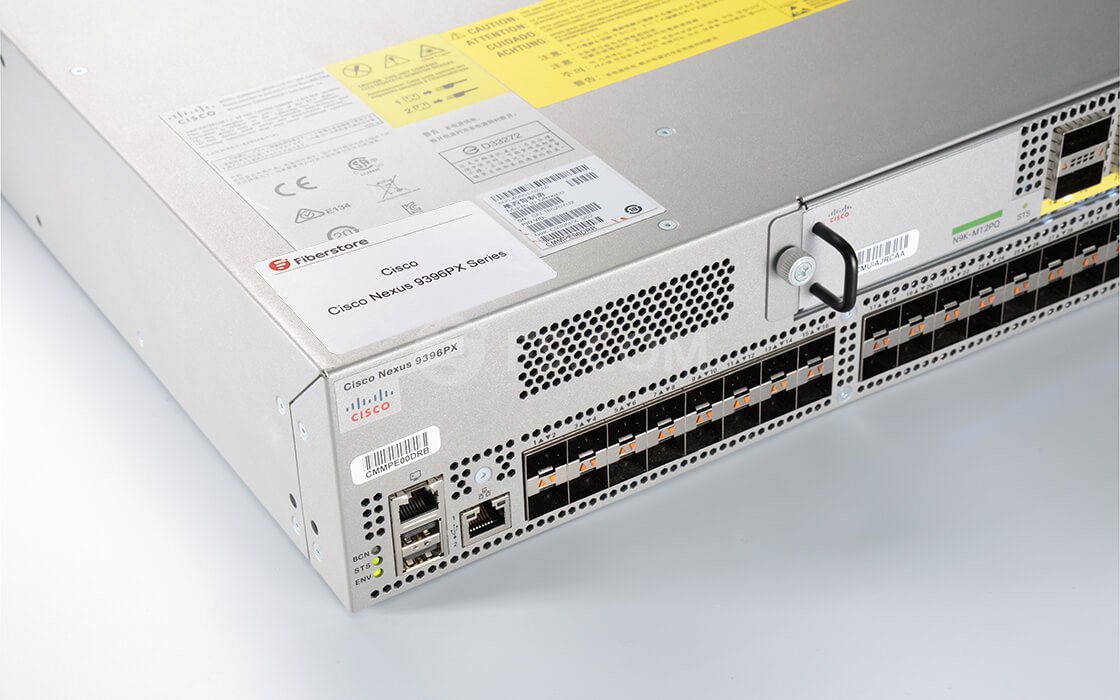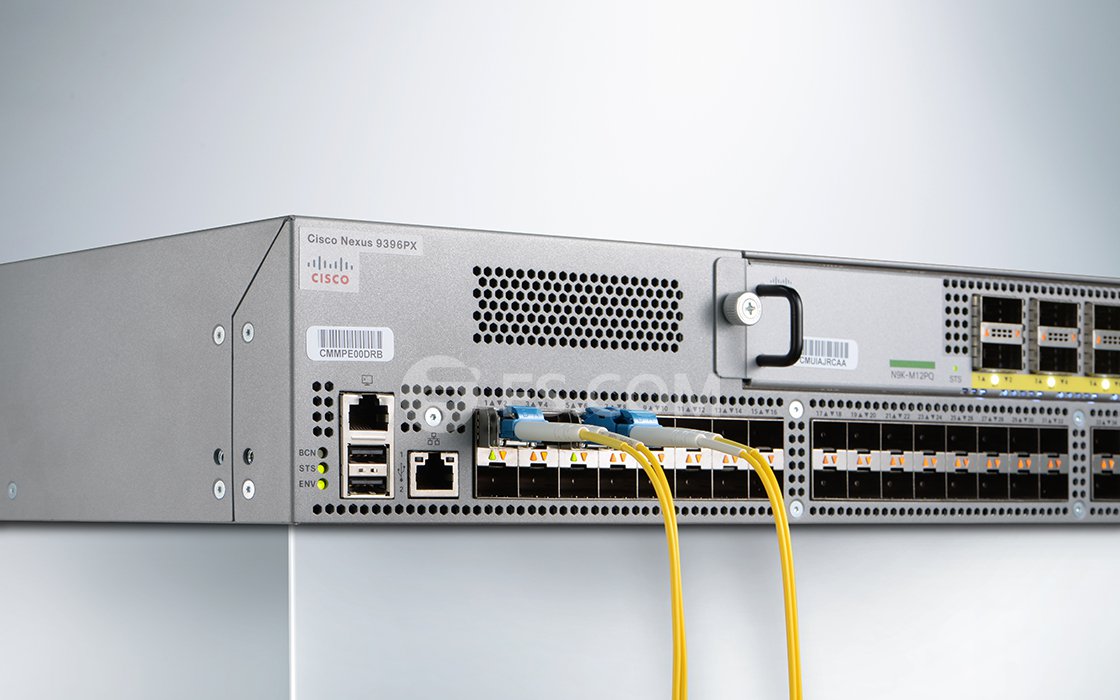 Cisco ASR 9000 Series (Modular Line Card : A9K-MPA-8X10GE)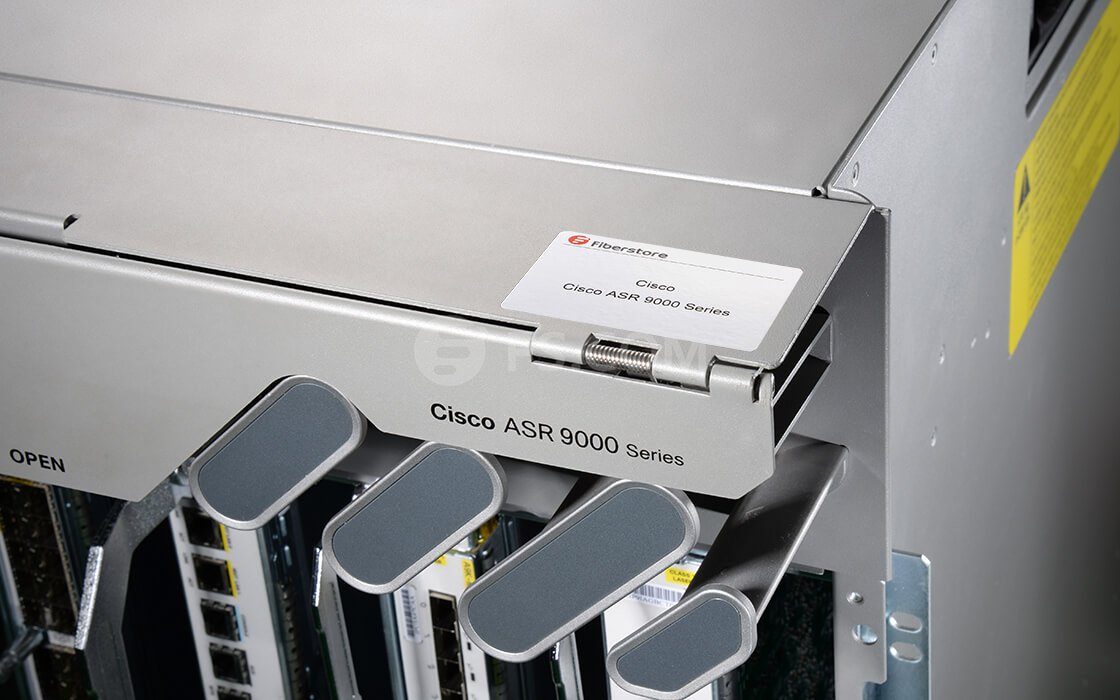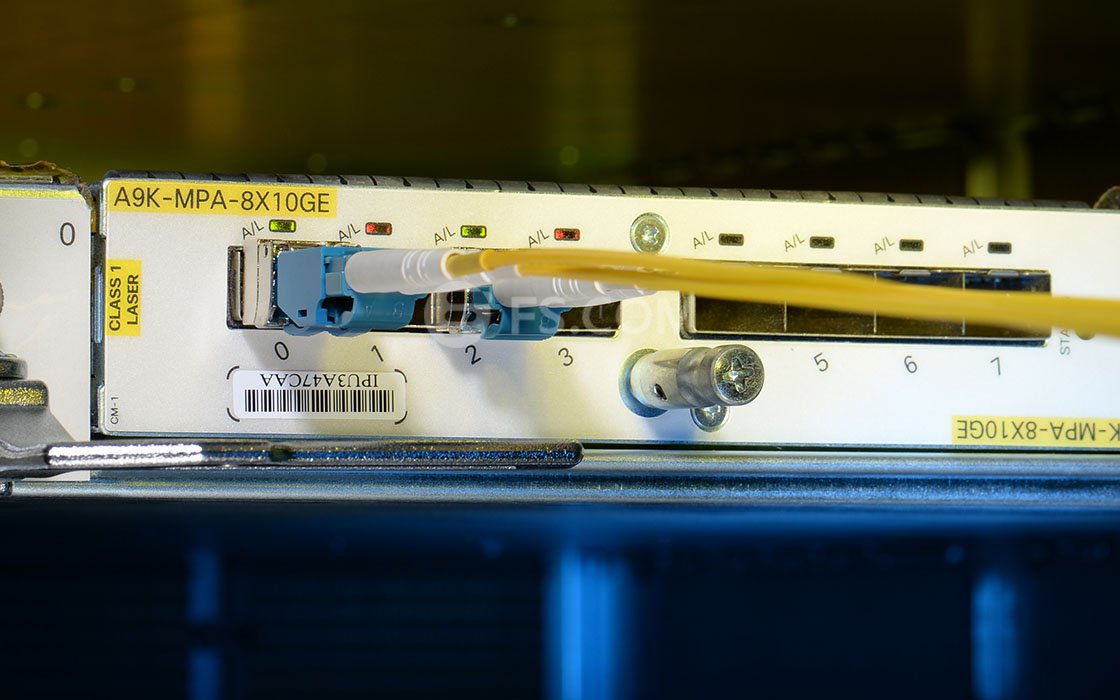 Spectral Attenuation Measurement
WDM systems are divided into different wavelength patterns, conventional/coarse (CWDM) and dense (DWDM). Conventional WDM systems provide up to 8 channels in the 3rd transmission window (C-Band) of silica fibers around 1550nm. Dense wavelength division multiplexing (DWDM) uses the same transmission window but with denser channel spacing. Channel plans vary, but a typical system would use 40 channels at 100 GHz spacing or 80 channels with 50 GHz spacing. Dense wavelength division multiplexing (DWDM) refers originally to optical signals multiplexed within the 1550nm band so as to leverage the capabilities (and cost) of erbium doped fiber amplifiers (EDFAs), which are effective for wavelengths between approximately 1525-C1565nm (C band), or 1570-C1610nm (L band).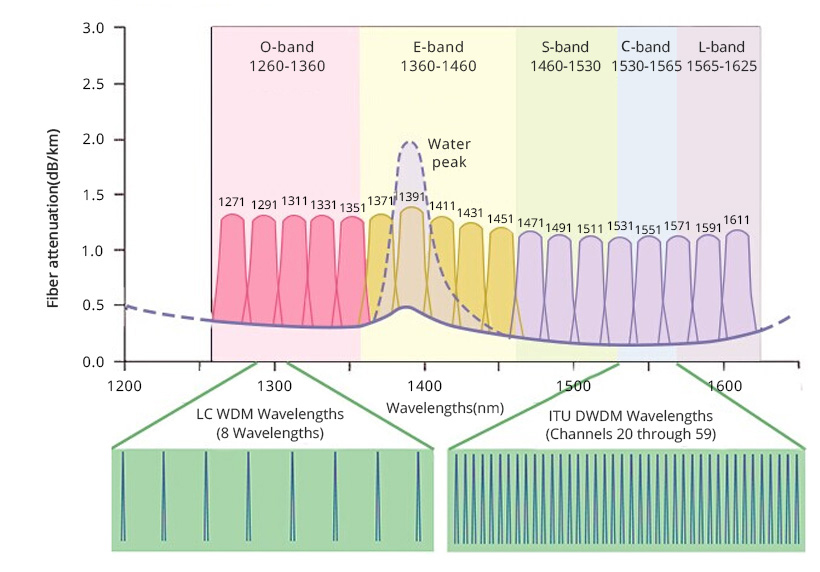 ---
Platform Support
Cisco DWDM-SFP10G-60.61 is supported on a wide range of Cisco equipment.
FS S5850-32S2Q Switch

Cisco Nexus 7000 N77-F348XP-23

Cisco WS-C3650-48FD

Cisco 6800 C6880-X

Cisco Nexus 3000 N3K-C3132Q

Cisco Nexus 9000 N9K-X9464PX

Cisco ME-3600X-24FS-M

Cisco 4500 WS-X4712-SFP+E

Cisco Nexus 9000 N9K-C9396PX

Cisco WS-C2960XR-48FPD-I

Cisco WS-C3650-48PD

Cisco WS-C4500X-F-32SFP+

Cisco Nexus 9000 N9K-C9372PX

Cisco 5700 AIR-CT5760-25-K9

Cisco WS-X6904-40G-2TXL

Cisco WS-C3850-12XS

Cisco 5700 AIR-CT5760-HA-K9

FS S5800-48F4S Switch

Cisco WS-C2960S-48TD-L

Cisco WS-C3750X-48T

Cisco 4500 WS-X45-SUP7-E

Cisco WS-C3650-48TQ

Cisco Nexus 7000 N7K-M224XP-23L

Cisco 5700 AIR-CT5760-500-K9

Cisco WS-C2960XR-48LPD-I

Cisco Nexus 3000 N3K-C3064PQ-10GE

Cisco WS-C4500X-40X-ES

Cisco 5700 AIR-CT5760-1K-K9

Cisco 4500 WS-X45-SUP8-E

Cisco ASR 9000 A9K-24X10GE-SE

Cisco WS-C2960XR-24PD-I

Cisco WS-C2960XR-48TD-I

Cisco WS-C3850-12S

Cisco 4900 WS-C4948E

Cisco WS-C2960S-24PD-L

Cisco Nexus 9000 N9K-C9372PX-E

Cisco WS-X6904-40G-2T

Cisco WS-C3850-24T

Cisco C6800-8P10G(-XL)

Cisco WS-C4500X-16SFP+