Standard Optics Testing
The production of transceiver optics is taking place according to the respective current MSA standard. All modules, DACs and AOCs also meet the most important standards and norms for electronic products. The continuous control of product quality before, during and after the manufacturing process is the top priority. Each produced batch is scheduled with standardized quality assurance procedures and the production process is constantly monitored and supervised.
Our Advantages



Wide Compatibility

100% compatible with all major
vendors and systems



Large Stock

Large stock of optics
for same-day shipping



Rigorous Testing Standards

Every single optic is tested
individually in our test center



Qualified Service

We insist on responsive and
knowledgeable service to each customer
Test Assured Program
We truly understand the value of compatibility and interoperability to each optics and the necessity of test assured program. In our test center, we care of every detail from staff to facilities—professionally trained staff, advanced test facilities and comprehensive original-brand switches, to ensure our customers to receiver the optics with superior quality.
Our Test Center
Few third party products provider can offer 100% compatible modules while FS can. Only when quality and 100% compatibility is verified and proved do our modules enter the market. This depends on FS test center which is supported by a variety of mainstream original brand switches and professional staff. We are proud of this test center and believe all of these devices worth the investments, because it brings the best to our customers.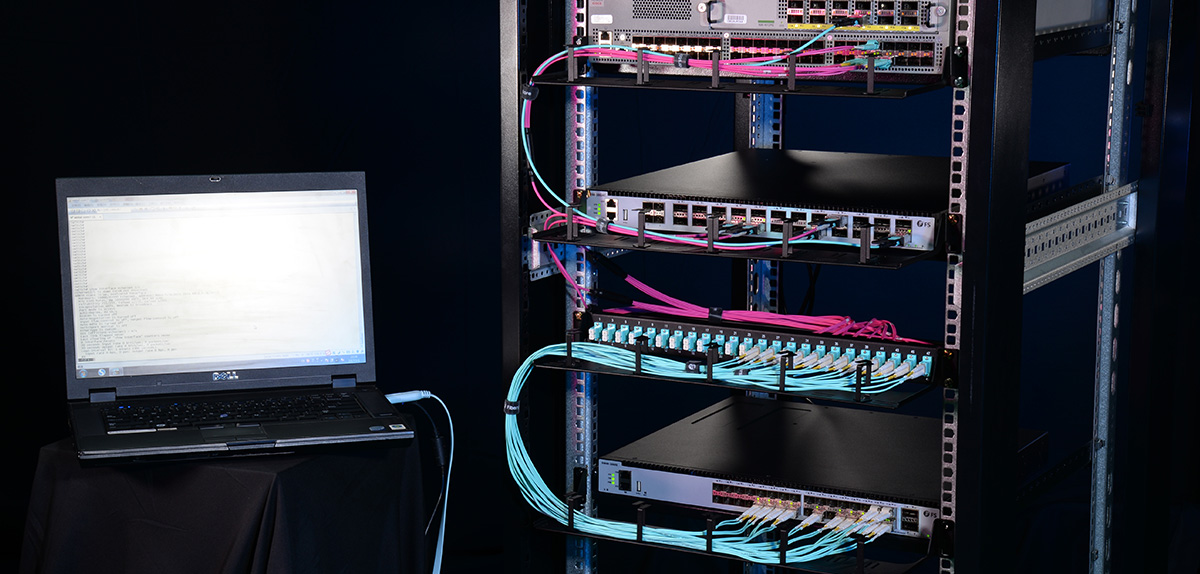 Our Optics Test Show
Cisco

Cisco
Brocade
DELL & Mellanox
Juniper
HP
Others
Cisco
cisco 7604

N7K-M132XP-12

N7K-M132XP-12L

Cisco WS-C6506-E VS-S720-10G-3C

Cisco WS-C6506-E WS-6724-SFP

ASR9000 A9K-8T/4-L

CRS-1

N7K-M102CF-22L

N7K-M148GS-11L

Cisco 9396PX

Cisco 7604-LX

Cisco 3900 SERIES

Catalyst 4948E-F

SR2024

Cisco MDS 9148

Cisco ESW 540

Cisco MDS 9124

Cisco Catalyst Express 500

A9K-MPA-1X40GE

A9K-MPA-8X10GE

A9K-MPA-20X1GE

Cisco 7604-SX

Cisco 7604

CATALYST 4948-10GE/p>

Cisco Catalyst 3560-X

Cisco CATAL YST 4948E

Cisco Catalyst 2960-X

Cisco Catalyst 4500-X

Cisco catalyst 4948E-F

C3KX-NM-10G

WS-C3750G-12S-S

WS-C2960X-24TD-L

WS-C4500X-16SFP+

Cisco MDS 9134

Cisco ME3400

Cisco WS-C2960G-48TC-L

Cisco MDS 9222i

Cisco-N9K-1
DELL & Mellanox
Dell-Force10-S4810P

Dell S50-01-GE-48T-AC-SX

Dell S60-44T-AC-R-SX

DELL-N4032F

Dell powerconnect 5324

FORCE TM S60-44T

DELL-Mellanox M3601QB

DELL ME-M3601Q 4OG

Dell Powerconnect 6224

Dell powerconnect 3448
HP
HP 5900AF JG510A

HP 5900AF JC772A

HP J8697A

HP 2810-48G J9022A

HP 1800-24G J9028B

HP JG937A

HP 5400R zl2 J9990A+J9996A

HP 5400R zl2 J9993A

HP 2530-8G PoE+ Switch J9774A

HP Quanta computer inc

HP StorageWorks edge switch

HP 2824 J4903A

HP Procurve 2520G-8-PoE J9298A
Others
ARISTA-7050S-64

ARISTA DCS-7124S

IBM-G8264

Netgear-Prosafe-M5300-28G

Netgear Prosafe XS712T

3COM Switch 3848

ARUBA Networks S2500-24P-4X10G POE

FOUNDRY FLS624

Extreme networks X670V

Extreme networks X670V VIM-40G4X

Extreme Networks-X670

Extreme Networks-summitTM-200-48

Allies Telesis AT-8000S

BLADE RackSwitch G800

Zone Switch 4224

Avaya2526T

Ciena 3930

F5 BIG-IP 8900 SERIES

Huawei S5720-32X-E1-AC

IBM 2498-B24

Netgear prosafe XSM7224S

ASUS GigaX 1116i

Alcatel Lucent OMNI Switch 6850-48

Avaya VSP 7024XLS

Adtran NetVanta 1224ST

3COM SuperStack3 Switch 3848

Alcatel Lucent OS6250-8M

NØRTEL 5650TD-PWR-1

NØRTEL Baystack 5520-48T-PWR

Ubiquiti Edgeswitch 48 750W

Avaya 4826GTS-PWR+

QLOGICTM SANbox® 5200

Alcatel Lucent Omnistack LS 6224U

H3C S10508-V

D-Link DWS-3227

SMC 6128L2

Centre COM Allied Telesis 9424T-SP