What Does the FS R&D Center Do?
FS R&D center is committed to the research and development of user-centered products. By listening to users' feedback, analyzing the market, and cooperating with strategic R&D partners, FS has developed products that meet users' needs. In order to ensure that product materials and product quality meet international standards, and to ensure that the research and development process follows international standards, FS has always focused on product reliability and adhered to international and major market safety standards.
Our products are ISO, ROHS, CE, and FCC certified to meet the industry standards, you can rest assured of the quality.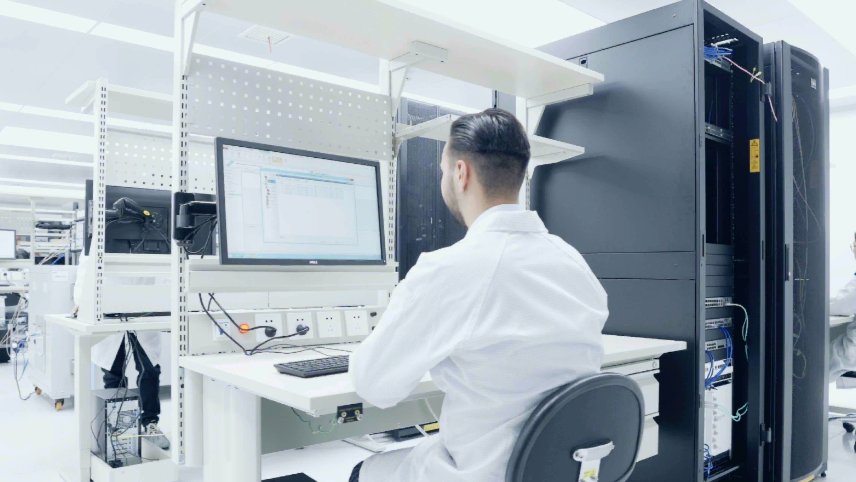 R&D Achievement Display
The full range of FS products includes transceivers, AOC / DAC, patch cables, switches, WDM, OTN etc. Here are some R&D examples for your reference.
Item Spotlights

Compatible with All FHD® Cassettes, Panels and Splice Trays

Up to 144 Fibers (LC) or 1,152 Fibers (MTP®-24)

Offer 1RU, 2RU, and 4RU Sizes

Sliding Drawer to Speed Deployment and Ensure Safer Installation

Bend Radius Bracket to Maintain Proper Fiber Bend Radius

Item Spotlights

Configure FS Transceiver to Support 200+ Vendors within Seconds Online

Multi-Functional Box Supports Transceiver Monitoring, Diagnosing and Troubleshooting

Wavelength Tuning for Tunable DWDM

Small and Robust Mobile Tool to Travel Anywhere

Support Windows & Mac OS Operating Systems
Strategic R&D Partners
Broadcom BCM56770 Switch Chip

The 10Gb L3 leaf switch with Broadcom BCM56770 Switch Chip is ideal for all sizes of data centers and cloud computing services

US Conec MTP® Connector & Corning ClearCurve® Fiber

MTP cable with US Conec MTP® connectors and Corning Clearcurve fiber is designed for high-density fiber patching in data centers which need space saving and reduce cable management troubles.
R&D Laboratory Showcase
FS has Introduced numerous precision testing equipment, like Ixia XGS12, Ixia WaveTest 93, Anritsu, Fujikura, Fluke, JDSU, Agilent, EXFO, DATA-PIXEL, etc, for testing and verification in the product development phase. For example, FS R&D engineers will build a simulation environment to reproduce customer problems and propose innovative solutions. Through these methods, FS has built a hardware quality standard and network software ecosystem.