10GBASE DWDM SFP+ Stock List
| | | | | | |
| --- | --- | --- | --- | --- | --- |
| Wavelength | Distance | Stock | Wavelength | Distance | Stock |
| 1563.86 | 40km | Available | 1563.86 | 80km | Available |
| 1563.05 | 40km | Available | 1563.05 | 80km | 4 pcs |
| 1562.23 | 40km | Available | 1562.23 | 80km | 1 pc |
| 1561.41 | 40km | 24 pcs | 1561.41 | 80km | Available |
| 1560.61 | 40km | 117 pcs | 1560.61 | 80km | 20 pcs |
| 1559.79 | 40km | 18 pcs | 1559.79 | 80km | 207 pcs |
| 1558.98 | 40km | 131 pcs | 1558.98 | 80km | 208 pcs |
| 1558.17 | 40km | 27 pcs | 1558.17 | 80km | 194 pcs |
| 1557.36 | 40km | 52 pcs | 1557.36 | 80km | 120 pcs |
| 1556.55 | 40km | 64 pcs | 1556.55 | 80km | 79 pcs |
| 1555.75 | 40km | 37 pcs | 1555.75 | 80km | 111 pcs |
| 1554.94 | 40km | 28 pcs | 1554.94 | 80km | 232 pcs |
| 1554.13 | 40km | 125 pcs | 1554.13 | 80km | 24 pcs |
| 1553.33 | 40km | 44 pcs | 1553.33 | 80km | Available |
| 1552.52 | 40km | 90 pcs | 1552.52 | 80km | 287 pcs |
| 1551.72 | 40km | Available | 1551.72 | 80km | 162 pcs |
| 1550.92 | 40km | 49 pcs | 1550.92 | 80km | 61 pcs |
| 1550.12 | 40km | 4 pcs | 1550.12 | 80km | 90 pcs |
| 1549.32 | 40km | 13 pcs | 1549.32 | 80km | 83 pcs |
| 1548.51 | 40km | 7 pcs | 1548.51 | 80km | 190 pcs |
| 1547.72 | 40km | 1 pc | 1547.72 | 80km | 19 pcs |
| 1546.92 | 40km | 10 pcs | 1546.92 | 80km | 21 pcs |
| 1546.12 | 40km | 9 pcs | 1546.12 | 80km | 9 pcs |
| 1545.32 | 40km | 13 pcs | 1545.32 | 80km | 35 pcs |
| 1544.53 | 40km | 1 pc | 1544.53 | 80km | 114 pcs |
| 1543.73 | 40km | 26 pcs | 1543.73 | 80km | 50 pcs |
| 1542.94 | 40km | 48 pcs | 1542.94 | 80km | 8 pcs |
| 1542.14 | 40km | 8 pcs | 1542.14 | 80km | 13 pcs |
| 1541.35 | 40km | 5 pcs | 1541.35 | 80km | 19 pcs |
| 1540.56 | 40km | 21 pcs | 1540.56 | 80km | 73 pcs |
| 1539.77 | 40km | 22 pcs | 1539.77 | 80km | 48 pcs |
| 1538.98 | 40km | 3 pcs | 1538.98 | 80km | 67 pcs |
| 1538.19 | 40km | 2 pcs | 1538.19 | 80km | 83 pcs |
| 1537.4 | 40km | 1 pc | 1537.4 | 80km | 54 pcs |
| 1536.61 | 40km | Available | 1536.61 | 80km | 61 pcs |
| 1535.82 | 40km | Available | 1535.82 | 80km | 52 pcs |
| 1535.04 | 40km | Available | 1535.04 | 80km | Available |
| 1534.25 | 40km | Available | 1534.25 | 80km | Available |
| 1533.47 | 40km | Available | 1533.47 | 80km | 71 pcs |
| 1532.68 | 40km | Available | 1532.68 | 80km | 98 pcs |
| 1531.9 | 40km | Available | 1531.9 | 80km | 99 pcs |
| 1531.12 | 40km | 2 pcs | 1531.12 | 80km | 32 pcs |
| 1530.33 | 40km | 8 pcs | 1530.33 | 80km | 75 pcs |
| 1529.55 | 40km | Available | 1529.55 | 80km | 10 pcs |
| 1528.77 | 40km | Available | 1528.77 | 80km | 15 pcs |
10G DWDM SFP+ 100GHz Transceiver Module (SMF, 1533.47nm, 80km, LC, DOM)
Product Details
| | | | |
| --- | --- | --- | --- |
| FS Genuine | DWDM-SFP10G-80 | Vendor Name | FS |
| Form Type | SFP+ | Data Rate | 10 Gbps |
| Wavelength | 1533.47nm | Max Cable Distance | 80km |
| Interface | LC duplex | Optical Components | EML DWDM |
| Cable Type | SMF | DOM Support | YES |
| TX Power | 0-4dBm | Receiver Sensitivity | <-23dBm |
| Commercial Temperature Range | 0 to 70°C (32 to 158°F) | Protocols | MSA Compliant |
---
Product Tree
40ch DWDM MUX with Monitor Port for 85km Transmission by Using Dispersion Compensation and Amplifiers

Quality Control System:
Demonstration
Cisco Nexus 9300 Series (Switch/Module : N9K-C9396PX; Uplink Module : N9K-M12PQ )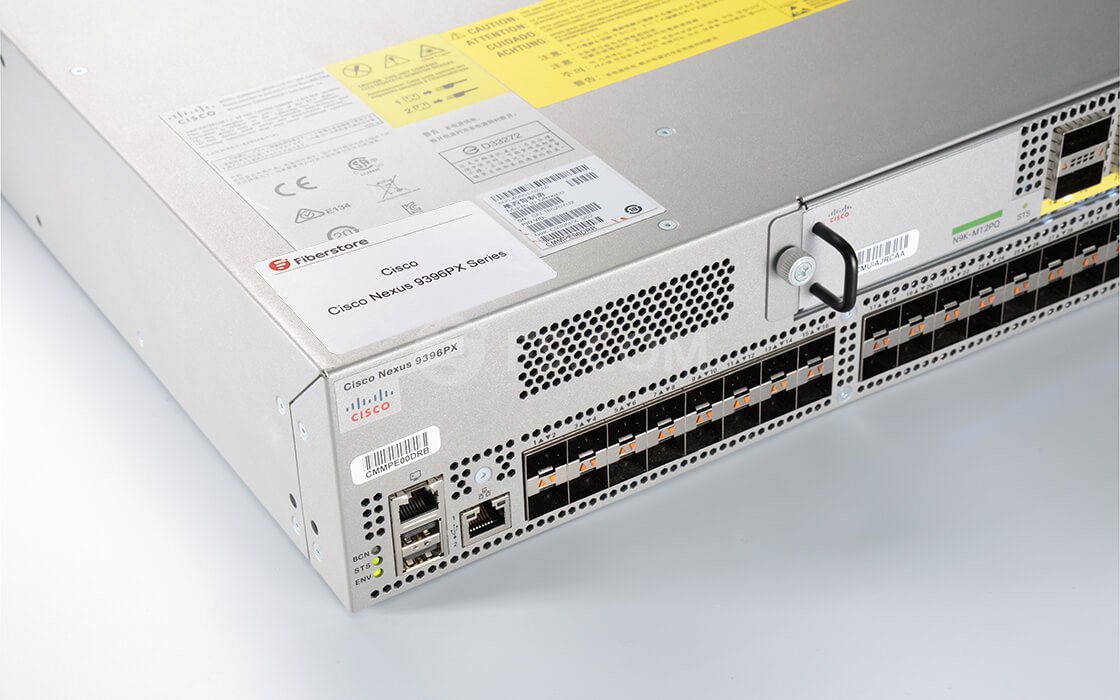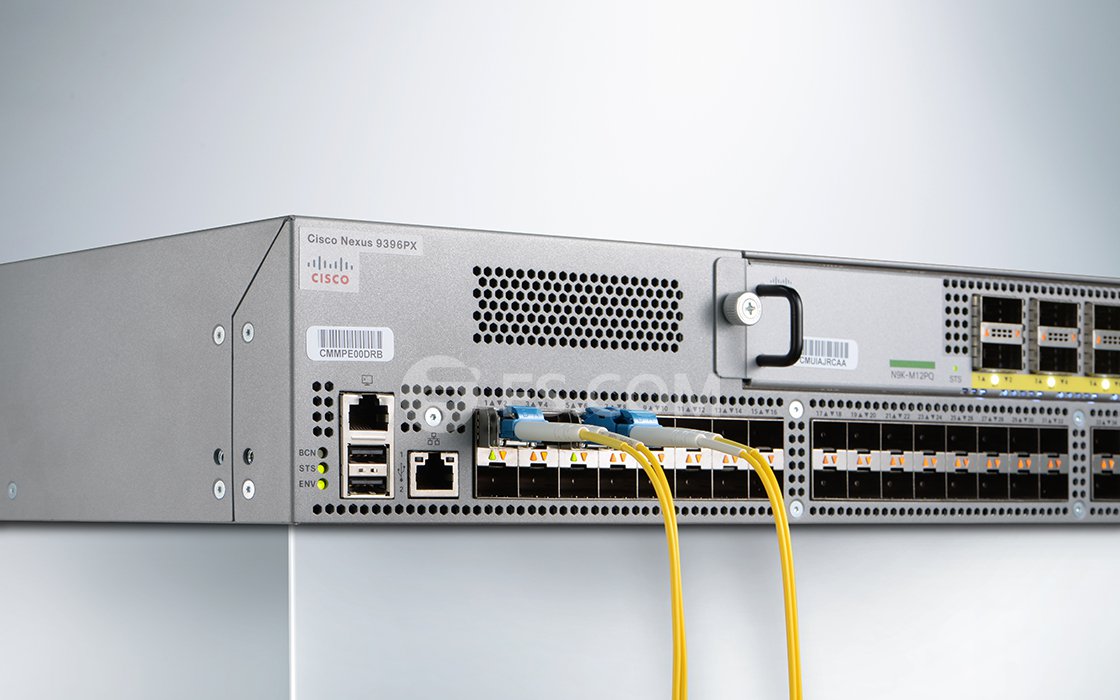 Cisco ASR 9000 Series (Modular Line Card : A9K-MPA-8X10GE)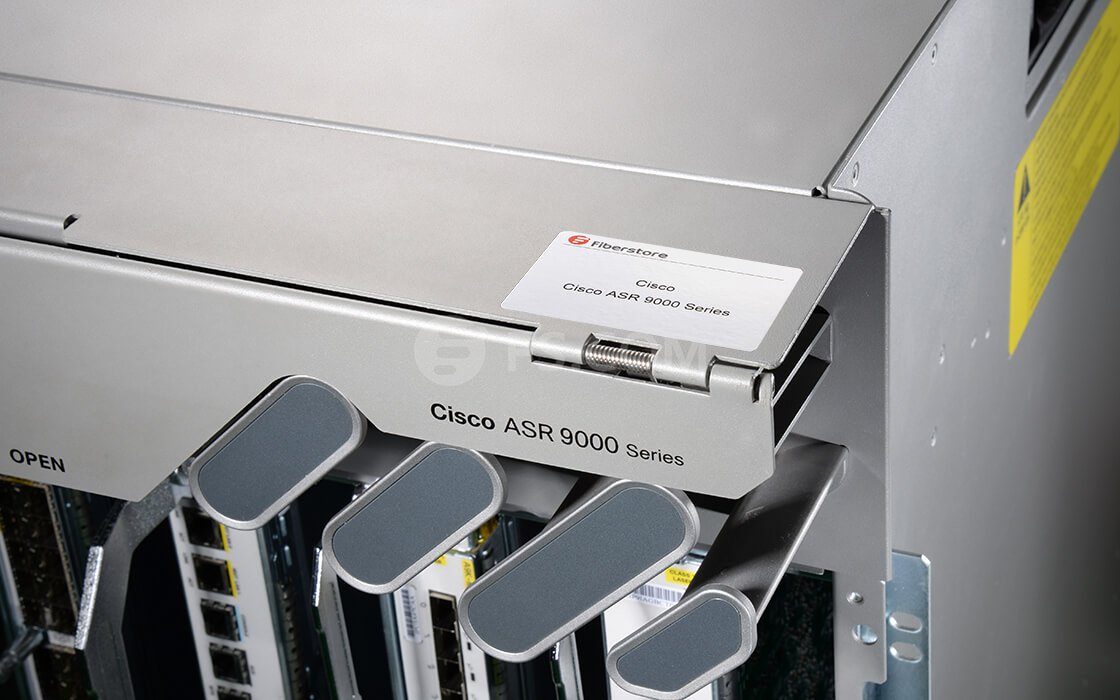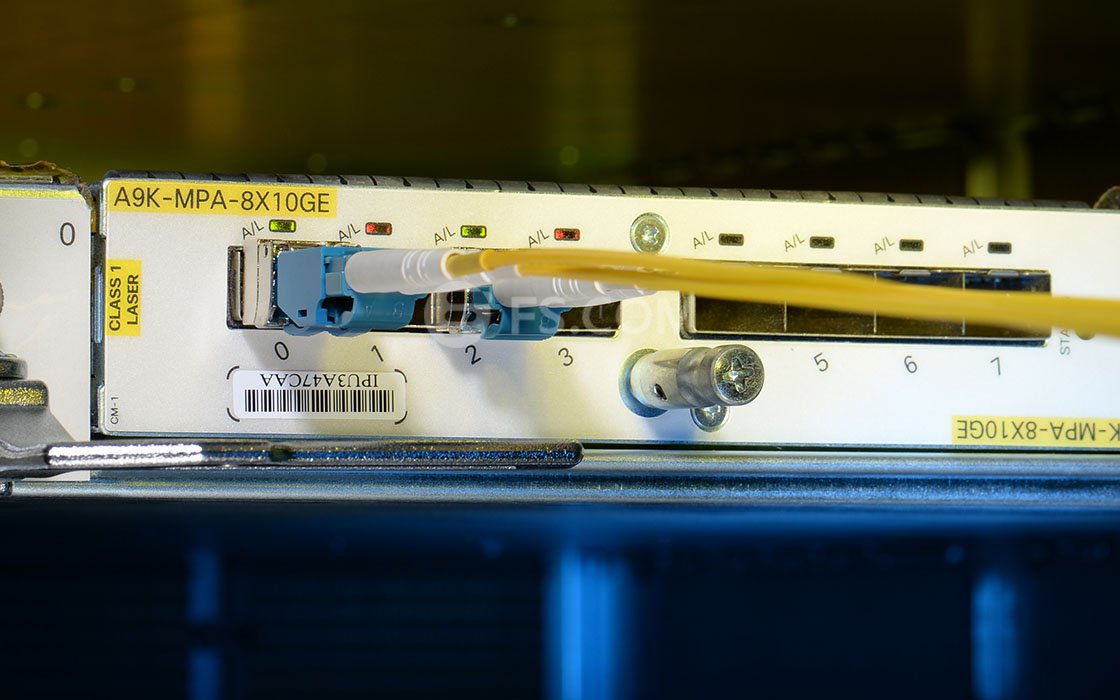 Spectral Attenuation Measurement
WDM systems are divided into different wavelength patterns, conventional/coarse (CWDM) and dense (DWDM). Conventional WDM systems provide up to 8 channels in the 3rd transmission window (C-Band) of silica fibers around 1550nm. Dense wavelength division multiplexing (DWDM) uses the same transmission window but with denser channel spacing. Channel plans vary, but a typical system would use 40 channels at 100 GHz spacing or 80 channels with 50 GHz spacing. Dense wavelength division multiplexing (DWDM) refers originally to optical signals multiplexed within the 1550nm band so as to leverage the capabilities (and cost) of erbium doped fiber amplifiers (EDFAs), which are effective for wavelengths between approximately 1525-C1565nm (C band), or 1570-C1610nm (L band).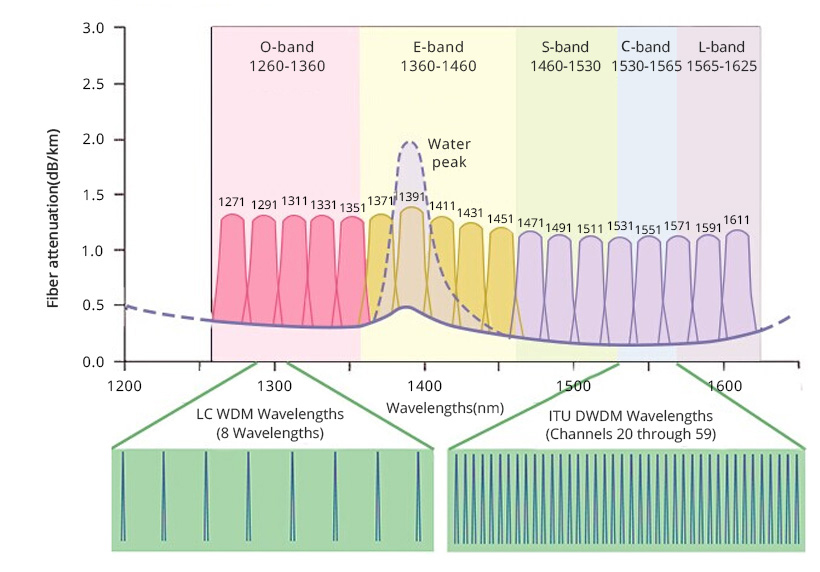 ---
Platform Support
Having been individually tested on a large amount of branded swithes and servers, FS transceivers break free of vendor lock-in and guarrantee continued flawless interoperability and compatibility with third party vendors as blow.
ADVA

Ubiquiti

Aerohive SR2148P

DCN

Gnoda

Milan

PENo ENto Networks

SAGEM

A10 Networks

ZTE

Apple

DATACOM

Hitachi

Mikrotik

Penguin Arctica

Sixnet

Chelsio

ZYXEL

Alaxala

Delta

D-Link

ASGA

Barnfind

Ericsson

Hirschmann

NetScout

QSAN

Speednt

EdgeCore

Accedian Networks

Broadcom

EMC

Ixia

Netscaler

QNAP

SDN

Emulex

Atto

Blackmagic

ELINX

MRV

Agilent-Avago

Coriant

FibroLAN

Inteno

Netonix

Ruijie

Telco

Nokia

Allied Telesis

CTCUnion

Fortinet

ISIS

Nimble Storage

Ruggedcom

Tejas

Palo Alto Networks

Allnet

Cyberroam

Fujitsu

Solarflare

Amer Networks

CTC Union

Fortigate

Long haul

Optone

Scientific Atlanta

Tellabs

SMC

Asante

Check Point

Fiberhome

LevelOne

Orckit

Siemens

Vixel

TP Link

Actelis

Centec

Gigamon
Quality Certification
Quality and standards are the foundation of FS. We are dedicated to providing customers with outstanding, standards-compliant products and services. FS has passed much quality system verification, like CE, RoHS, FCC, established an internationally standardized quality assurance system and strictly implemented standardized management and control in the course of design, development, production, installation and service.


Please Note: Installing a third party transceiver does not void your network equipment warranty. Network equipment manufacturers all have guidelines stating that warranty support on their products will not be affected.
Lifetime Warranty
All the fiber optic products in FS are fully warranted against defects in material and workmanship with a lifetime guarantee. This warranty does not cover damage caused by accident, improper care, improper use, negligence, normal wear and tear, or the natural breakdown of colors and materials over extended time and use.


---