Cisco GLC-LH-SM compatible módulo transceptor 1000BASE-LX/LH SFP (MMF/SMF, 1310nm, 550m/10km, LC)
| | | | |
| --- | --- | --- | --- |
| Cisco compatible | GLC-LH-SM | Proveedor | FS |
| Factor de forma | SFP | Velocidad máxima de datos | 1000Mbps |
| Longitud de onda | 1310nm | Distancia máxima de cable | 10km |
| Interfaz | LC dúplex | Componentes ópticos | FP 1310nm |
| Tipo de cable | MMF*/SMF** | Función DOM | Sí |
| Potencia de transmisión (TX) | -9.5 ~ -3dBm | Sensibilidad de receptor | < -23dBm |
| Rango de temperatura industrial | -40 a 85°C (-40 a 185°F) | Directivas | De conformidad con MSA SFF-8472, IEEE 802.3ah-2004 |

Nota:
* Se requiere un cable de conexión de acondicionamiento de modo según lo especificado por el estándar IEEE, independientemente de la longitud del span. El cable de conexión de acondicionamiento de modo para fibras de 62.5μm tiene una especificación diferente del cable para fibras de 50μm.
** ITU-T G.652 SMF según lo especificado por el estándar IEEE 802.3z.
---
Ejemplo de conexión
Conexión directa de módulo transceptor 1000BASE-LX 1310nm 10KM SFP



Cisco GLC-LH-SM Compatible Módulo Transceptor 1000BASE-LX/LH SFP 1310nm 10km
MXN $130


Cable/latiguillo/jumper de fibra óptica LC/UPC a LC/UPC 1m OS2 9/125 monomodo PVC 2.0mm
MXN $75


1000BASE-LX/LH SFP 1310nm 10km DOM para FS Switches
MXN $130


S3900-24F4S Conmutador 20 Puertos SFP Auto MDI/MDI-X, 4 Puertos combinados SFP/RJ45, 4 Uplinks SFP+ 10Gb - Gestionable - Apilable
MXN $7,915


NEOCLEAN-E One-Push Limpiador pluma tipo LC/MU 1.25mm (750 veces)
MXN $1,085
---
Recursos
Simplifica la construcción de centro de datos con solución integral de FS

Ver vídeo


Sistema de control de calidad

Leer más


---
Demostración
Cisco Nexus 9300 Series (Switch/Module : N9K-C9396PX; Uplink Module : N9K-M12PQ )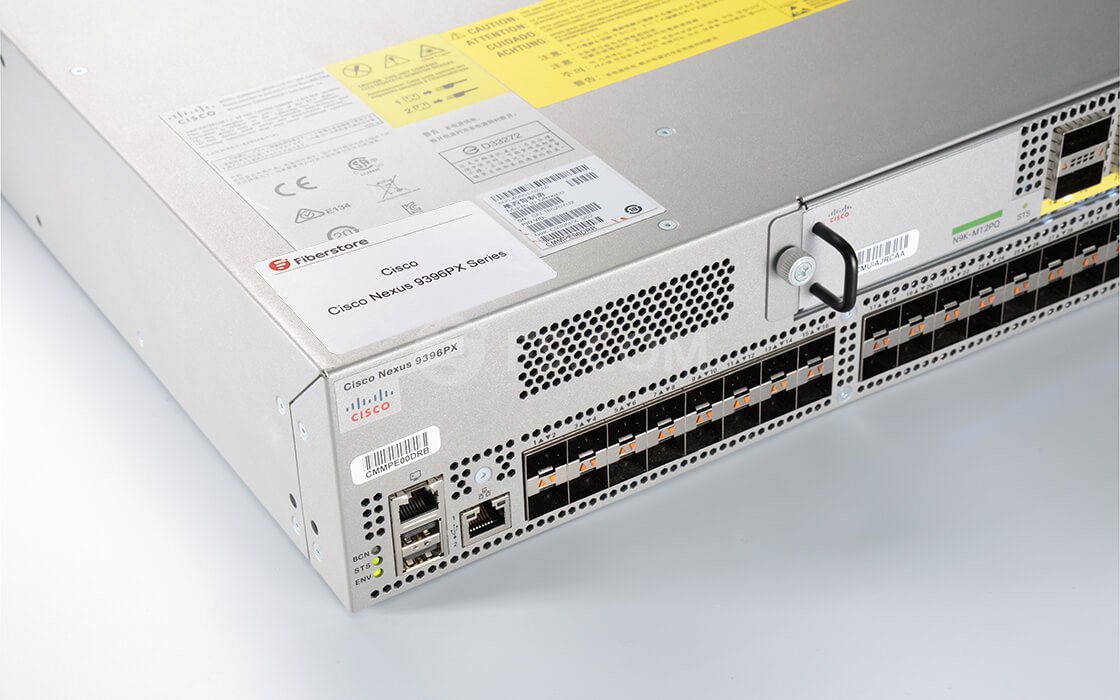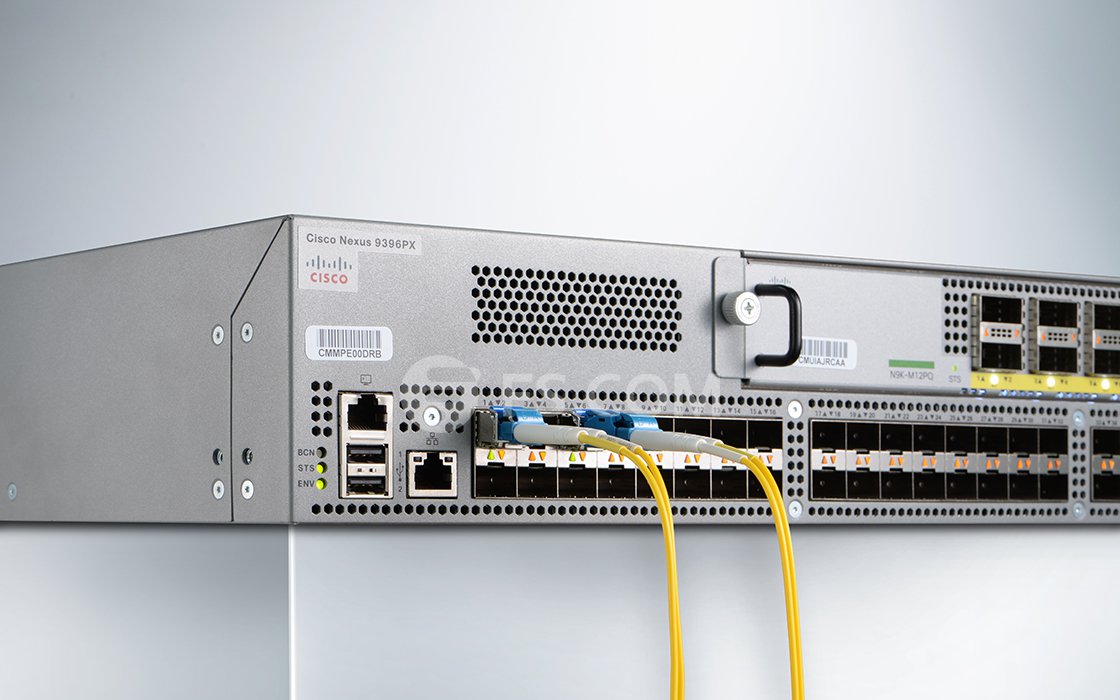 Cisco ASR 9000 Series (Modular Line Card : A9K-MPA-20X1GE)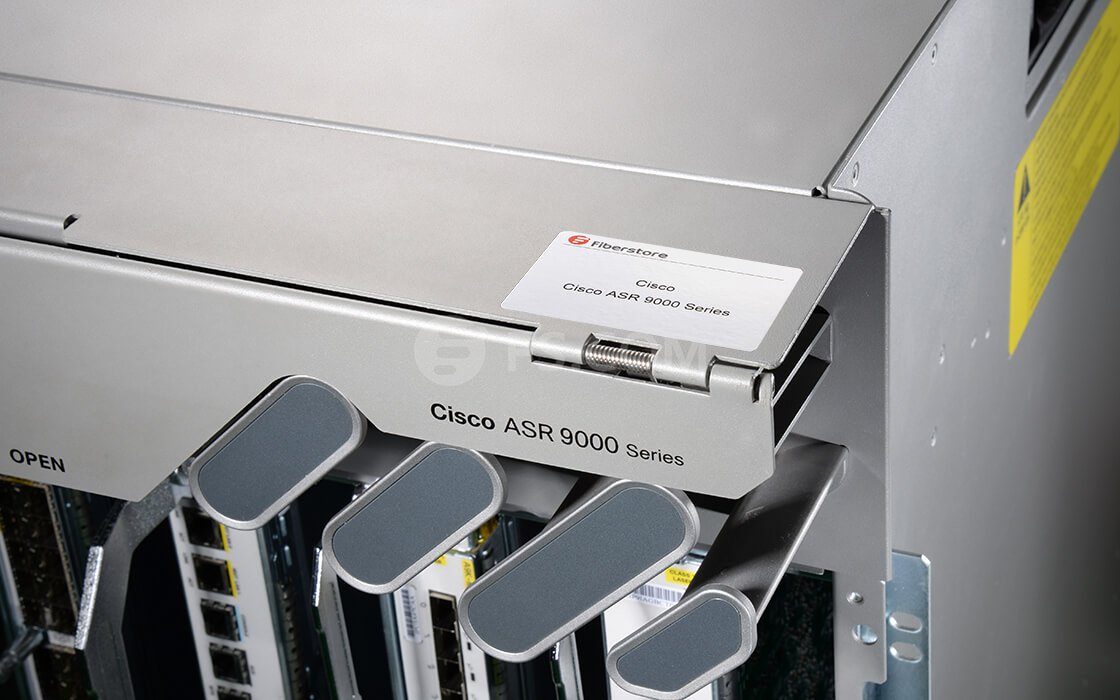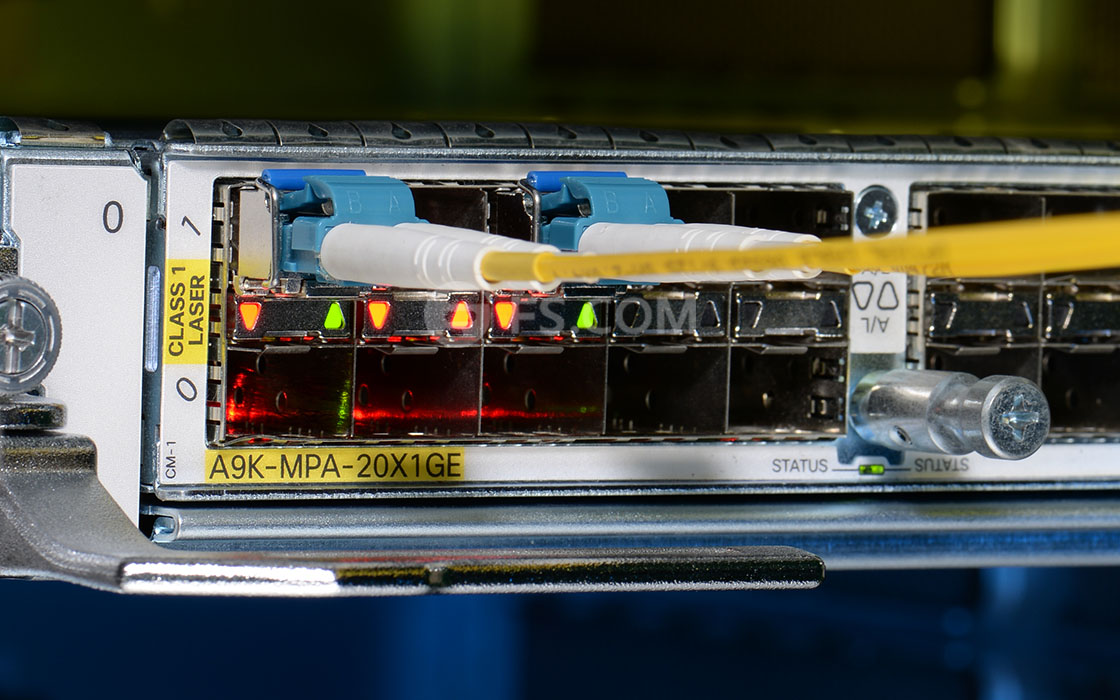 ---
Plataforma de soporte
Cisco GLC-LH-SM es compatible con una amplia gama de equipos de Cisco.
FS S5800-48F4S Switch

Cisco ME-3400G-12CS-D

Cisco IE-2000-4S-TS-G-L

Cisco WS-C3750-24PS

Cisco WS-C2960X-48LPS-L

Cisco WS-C2960XR-24TD-I

Cisco 2900 SM-D-ES2-48

Cisco Nexus 5000 N55-M16P

Cisco WS-C2960S-24TS-S

Cisco 3945

Cisco IE 2000U-16TC-G-X

Cisco 12000 4GE-SFP-LC

Cisco C6800-16P10G(-XL)

Cisco WS-C2960X-48TD-L

Cisco WS-C2960XR-48FPS-I

Cisco Nexus 9000 N9K-C92160YC-X

Cisco WS-C3750-24FS-S

Cisco N10-S6200

Cisco WS-C3560-8PC

Cisco 7600 RSP720-3CXL-GE

Cisco WS-C2960+24PC-L

Cisco 6500 WS-SUP720-3B

Cisco 4500 WS-X4640-CSFP-E

Cisco Nexus 9000 N9K-X9564PX

Cisco 6500 WS-X6904-40G-2TXL

Cisco WS-C3750G-12S

Cisco A901-6CZ-F-A

Cisco WS-C3560X-48PF with C3KX-NM-10G and C3KX-SM-10G network modules

Cisco Nexus 7000 N7K-F132XP-15

Cisco 2960S-F24TS-L

Cisco WS-C2960G-24TC-L

Cisco WS-C3560E-24PD

Cisco 6500 WS-X6748-SFP

Cisco 2960S-F24TS-S

Cisco 1941 HWIC-1GE-SFP

Cisco IE-4000-4GC4GP4G-E

Cisco WS-C2960S-48TS-S

Cisco WS-C3560CX-12TC-S

Cisco IE-2000-8TC-G-E

Cisco WS-C3850-24XS
---
Certificación de calidad
Nota: La utilización de transceptores de tercera parte no anulará la garantía de tu equipo de red. Todos los proveedores de equipos de red tienen directrices que declara que el hecho anterior no afectará el servicio de garantía.