Cisco GLC-SX-MM compatible módulo transceptor 1000BASE-SX SFP (MMF, 850nm, 550m, LC, DOM)
| | | | |
| --- | --- | --- | --- |
| Cisco compatible | GLC-SX-MM | Proveedor | FS |
| Factor de forma | SFP | Velocidad máxima de datos | 1000Mbps |
| Longitud de onda | 850nm | Distancia máxima de cable | 550m en OM2 MMF |
| Interfaz | LC dúplex | Componentes ópticos | VCSEL 850nm |
| Tipo de cable | MMF | Función DOM | Sí |
| Potencia de transmisión (TX) | -9.5 ~ - 3dBm | Sensibilidad de receptor | < -17dBm |
| Rango de temperatura industrial | -40 a 85°C (-40 a 185°F) | Directivas | De conformidad con MSA, IEEE 802.3z |
---
Ejemplo de conexión
Conexión directa de módulo transceptor 1000BASE-SX SFP



Cisco GLC-SX-MM Compatible Módulo Transceptor 1000BASE-SX SFP 850nm 550m DOM
MXN $110


Cable/latiguillo/jumper de fibra óptica LC/UPC a LC/UPC 1m OM1 62.5/125 dúplex multimodo PVC 2.0mm
MXN $81


1000BASE-SX SFP 850nm 550m DOM para FS Switches
MXN $110


S3900-24F4S Conmutador 20 Puertos SFP Auto MDI/MDI-X, 4 Puertos combinados SFP/RJ45, 4 Uplinks SFP+ 10Gb - Gestionable - Apilable
MXN $7,915


NEOCLEAN-E One-Push Limpiador pluma tipo LC/MU 1.25mm (750 veces)
MXN $1,085
---
Recursos
Simplifica la construcción de centro de datos con solución integral de FS

Ver vídeo


Sistema de control de calidad

Leer más


---
Demostración
Cisco Nexus 9300 Series (Switch/Module : N9K-C9396PX; Uplink Module : N9K-M12PQ )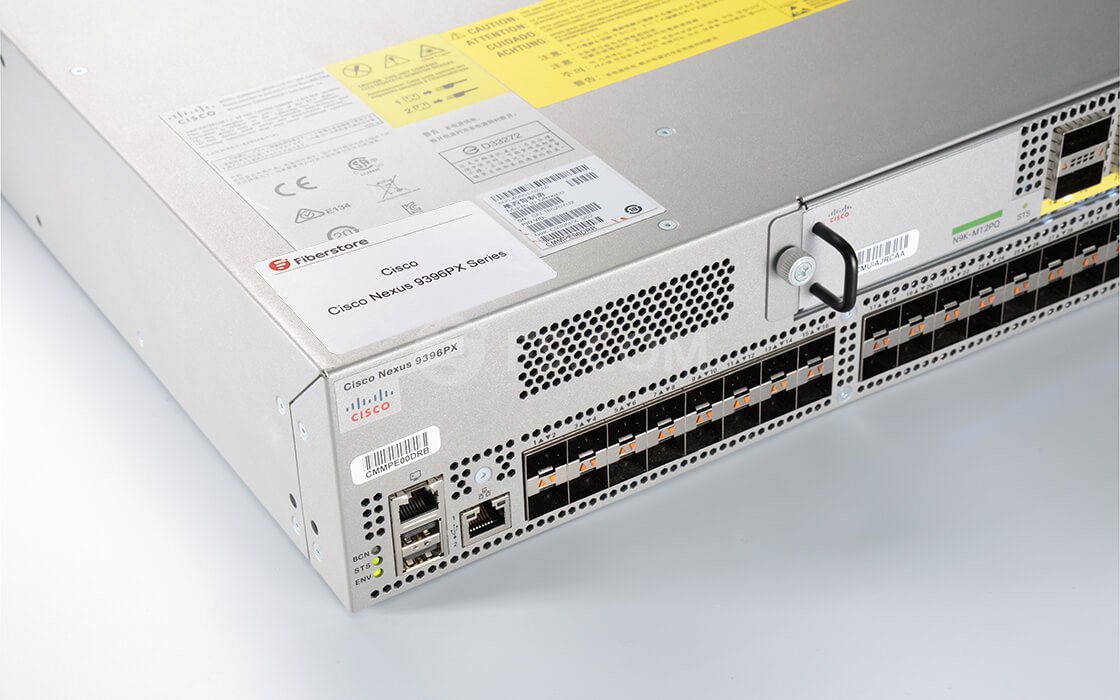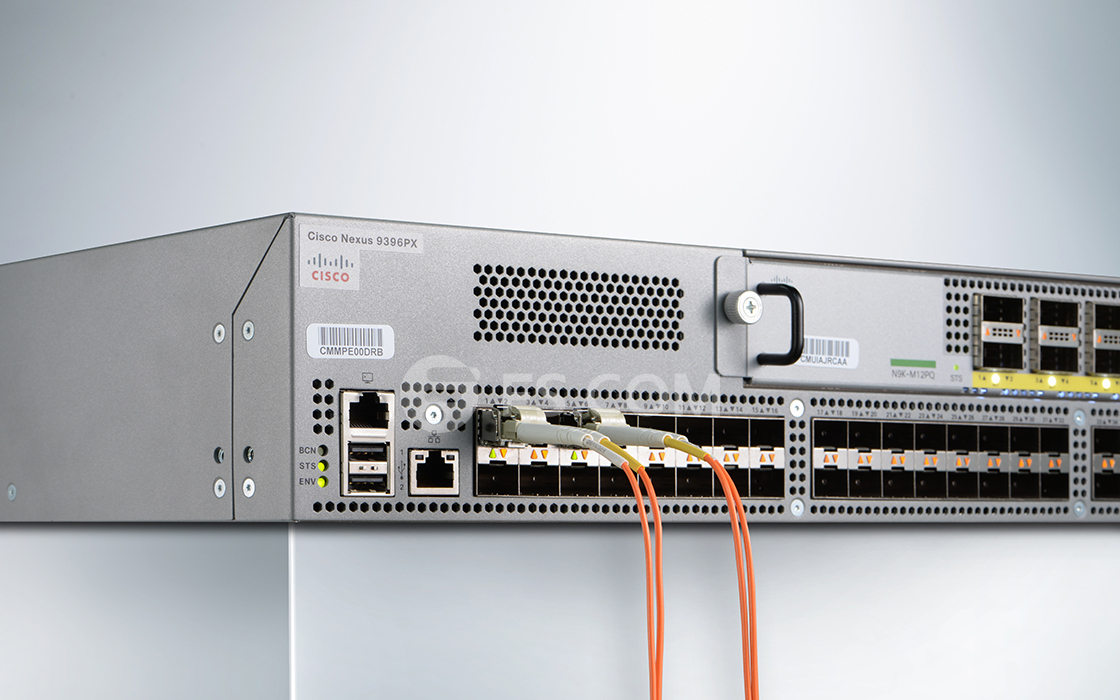 Cisco ASR 9000 Series (Modular Line Card : A9K-MPA-20X1GE)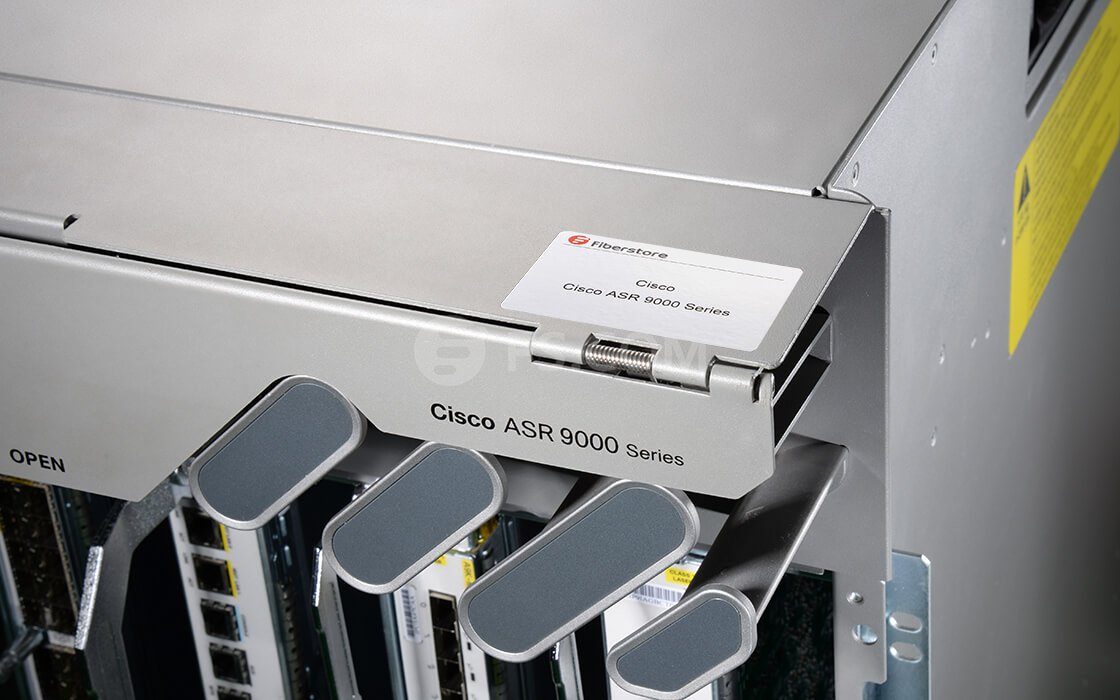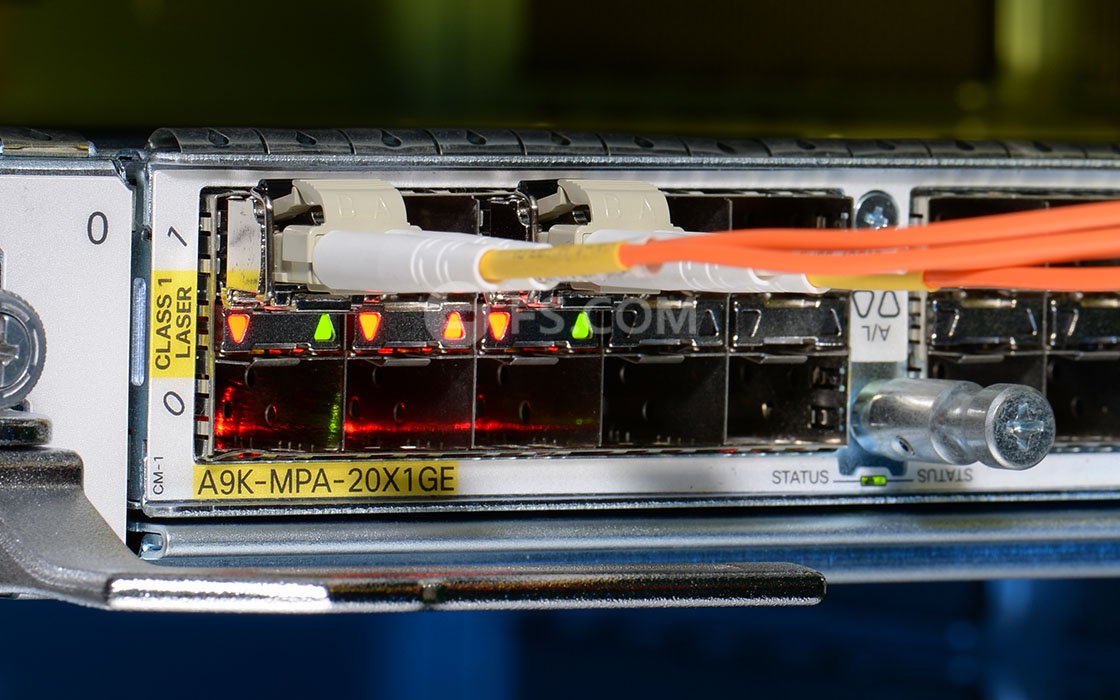 ---
35290: 8 Ports Managed Business Gigabit PoE Switch with 2 SFP, 130W
35289: 8 Ports Managed Business Gigabit PoE+ Switch with 2 SFP, 250W
35277: 24 Ports Managed Business Gigabit PoE Switch with 4 SFP, 400W
69334: S3700-24T4S (24*10/100/1000Base-T Ports+4*10G SFP+) SMB Switch
69355: S3800-24T4S (24*10/100/1000Base-T+4*10GE SFP+), 1GE Access and 10G Uplink Network Switch
29127: S5800-48F4S(48*1GE+4*10GE) High Performance Data Center Switch
---
Plataforma de soporte
Cisco GLC-SX-MM es compatible con una amplia gama de equipos de Cisco.
FS S5800-48F4S Switch

Cisco 11500 CSS5-SCM-2GE

Cisco 4500 WS-X4640-CSFP-E

Cisco WS-C3750V2-24TS

Cisco IE-2000-4TS-G-B

Cisco WS-C3750X-48PF with C3KX-NM-1G and C3KX-NM-10G network modules

Cisco C6800IA-48FPD

Cisco IE-5000-16S12P

Cisco Nexus 7000 N7K-M148GS-11

Cisco IE-4000-4GS8GP4G-E

Cisco WS-C2960S-24TS-L

Cisco WS-C3750X-24S with C3KX-NM-1G and C3KX-NM-10G network modules

Cisco A901-6CZ-F-D

Cisco 2000 CGR 2010 (router onboard ethernet)

Cisco WS-C2960S-48TS-S

Cisco 2350-48TD-S

Cisco WS-C3560X-24P

Cisco WS-C2960X-24PD-L

Cisco WS-C2940-8TF-S

Cisco 2500 CGS-2520-24TC

Cisco WS-C4500X-24X-ES

Cisco IE-2000-16PTC-G-E

Cisco WS-C2960-48PST-L

Cisco 3900 SM-D-ES3G-48-P

Cisco C6800-8P10G(-XL)

Cisco WS-C3750X-48PF with C3KX-NM-10G and C3KX-SM-10G network modules

Cisco 4500 WS-X4013+TS

Cisco WS-C3850-16XS

Cisco C6800IA-48FPDR

Cisco WS-C3560-48TS

Cisco WS-C2960XR-24PD-I

Cisco WS-C3650-48TD

Cisco A901-12-C-FT-D

Cisco WS-C2960X-48TD-L

Cisco IE-4000-4GC4GP4G-E

Cisco WS-C3850-48XS-F-S

Cisco WS-C3750E-48PDF with CVR-X2-SFP

Cisco WS-C2960+24LC-L

Cisco ME-3400EG-2CS-A

Cisco WS-C2960X-48LPS-L
---
Certificación de calidad
Nota: La utilización de transceptores de tercera parte no anulará la garantía de tu equipo de red. Todos los proveedores de equipos de red tienen directrices que declara que el hecho anterior no afectará el servicio de garantía.