40G QSFP+ Cable DAC Breakout (3 metros, pasivo, QSFP+ a 4 SFP+, 30AWG)
| | | | |
| --- | --- | --- | --- |
| Referencia | Q-4SPC03 | Proveedor | FS.COM |
| Tipo de conector | QSFP+ a 4 SFP+ | Velocidad máxima de datos | 40Gbps |
| Radio mínimo de curvatura | 20mm | Calibre de cable | 30AWG |
| Longitud de cable | 3m (9.84ft) | Chaqueta | PVC (OFNR) |
| Temperatura | 0 a 70°C (32 a 158°F) | Directivas | 40G InfiniBand 8x DDR, 4x QDR, 10G/40Gigabit Ethernet, Fibre Channel |
---
Soluciones de interconexión paralela 40G-40G
Los paneles adaptadores MTP se sugieren para la conectividad de largas distancias dentro de una fila determinada de racks/gabinetes, lo que permite movimientos, agregados y cambios más fáciles (MAC).

| Ítem No. | ID# | Description |
| --- | --- | --- |
| 1 | 37016 | Módulo transceptor 4x10GBASE-LR QSFP+ MTP/MPO 1310nm DOM, 10km, Cisco QSFP-4X10G-LR-S compatible |
| 2 | 68018 | Cable troncal de fibra óptica OS2 9/125 monomodo MTP - MTP 12 fibras tipo B, élite, plenum (OFNP) 1m |
| 3 | 35510 | Panel de adaptador de fibra con 12 claves MTP hasta adaptadores de reducción de teclas (negro), horizontales |
| 4 | 34684 | 1U distribuidor de fibra óptica descargado montaje en rack, sostiene hasta 4x paneles adaptadores de fibra o 4x MTP MPO cassettes |
| 5 | 30976 | Cable troncal OS2 con 12 fibras MTP macho a MTP macho 9/125 monomodo, tipo B, OFNP, 1m (10ft) |
| 6 | 29123 | S5850-48S6Q ToR/Leaf switch administrable L2/L3 Gigabit de 48 puertos ethernet SFP+ 10GE con 6 enlaces de subida QSFP+ 40G |
---
Programa de prueba de calidad
---
Certificaciones de calidad
Nota: La utilización de transceptores de tercera parte no anulará la garantía de tu equipo de red. Todos los proveedores de equipos de red tienen directrices que declara que el hecho anterior no afectará el servicio de garantía.
---
Cisco Nexus 9300 Series (Switch/Module : N9K-C9396PX
Choose the Right Path to Your Modern Data Center
FS.COM offers a variety of integrated, holistic physical infrastructure solutions for data center intra-rack and inter rack applications.
40G cables, including MTP cables, DACs, AOCs, and LC fiber patch cables, offer multiple connectivity options in data centers.
Choose the right path to your modern data center will help you save cost, save time and better management.
Solution 1 --- Saving Cost
QSFP+ To 4xSFP+ Passive Direct Attach Copper Breakout Cable is a kit, which includes the (1) QSFP, (4) SFP+ and (1) copper cable.
For short distances DAC cables and AOC cables are preferred.
Solution 2 --- Flexible and High Density for Cable Management
Longer distances use fibre cables and QSFP+ transceiver modules.
This easy to handle and well-protected transceiver package has been labelled and marked to default FS.COM standards. Customized label or package solutions are available on request.
Partnering with a variety of world class OEM manufacturers for over 8 years, FS.COM is able to provide customized high-quality and cost-effective solutions for all needs and specifications, including optical design, mechanical design, Printed Circuit Board (PCB) layout and electrical design, software & firmware design, integrated assembly, specific labels, etc. With surging sales and favorable customer feedback, FS.COM has been expanding rapidly across the world and is becoming the leading provider of the optical communication industry. If you are interested in our products, please feel free to contact us at sales@fs.com .
---
Banco de pruebas
Cisco Nexus 9300 Series (Switch/Module : N9K-C9396PX; Uplink Module : N9K-M12PQ )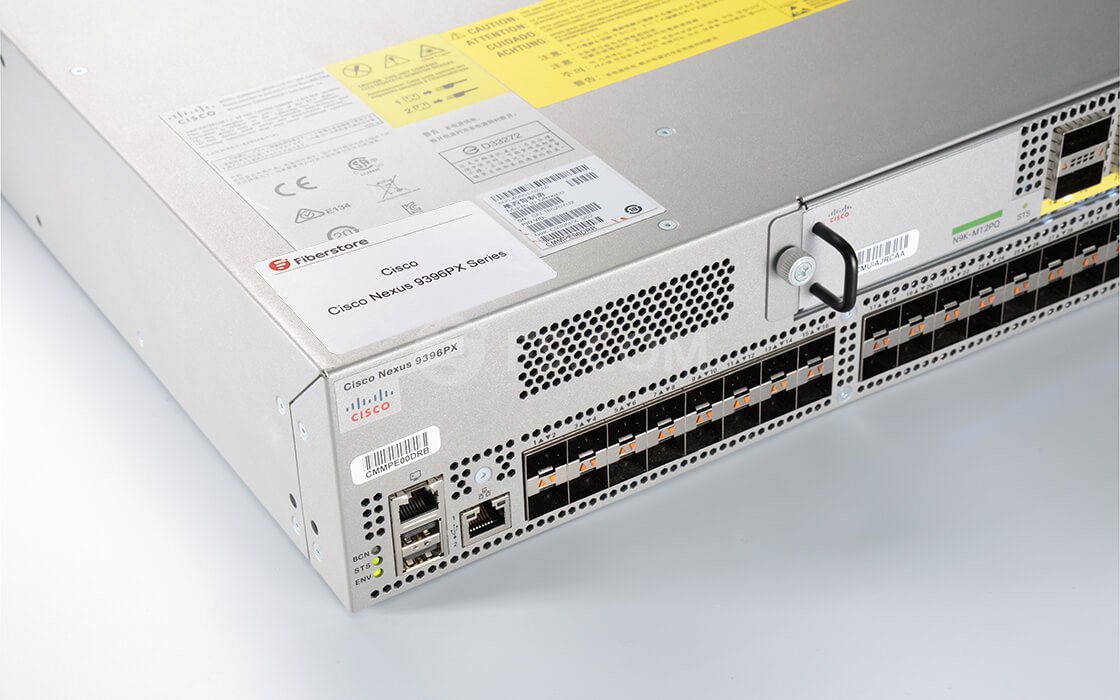 ---
Plataforma de soporte
Probados individualmente en una gran cantidad de switches y servidores de diferentes marcas, los transceptores de FS liberan el bloqueo de los proveedores garantizando una interoperabilidad perfecta y la compatibilidad con los siguientes proveedores de tercera parte.
ADVA

D-Link

MRV

Solarflare

Ubiquiti

ASGA

Agilent-Avago

Amer Networks

Aerohive SR2148P

Barnfind

Coriant

CTC Union

DCN

Ericsson

FibroLAN

Fortigate

Gnoda

Hirschmann

Inteno

Long haul

A10 Networks

EdgeCore

Nokia

SMC

ZTE

Accedian Networks

Allied Telesis

Asante

Apple

Broadcom

CTCUnion

Check Point

DATACOM

EMC

Fortinet

Fiberhome

Hitachi

Ixia

ISIS

LevelOne

Chelsio

Emulex

Palo Alto Networks

TP Link

ZYXEL

Atto

Allnet

Actelis

Alaxala

Blackmagic

Cyberroam

Centec

Delta

ELINX

Fujitsu

Gigamon

Harting

IMC Networks

JDS Uniphase

Lanner

Cumulus Linux

F5 Networks

Q-logic

UniFi

AOM-CTG-i1SM

Axis

Altera Stratix

Allen Bradley Stratix

Avid ISIS Storage

Ceragon

Compaq

Digital

Engenius

ECI

Fluke Network

Gigalight

Hillstone

Infinera

Linksys

LCSI
---