Hot-pluggable Optical Time Domain Reflectometer

The ability to quickly identify and isolate network outages is a critical function for any network operator. FS OTDR is designed for remote fault detection and isolation, fiber level fault monitoring, span level fault monitoring and long span monitoring. With the OTDR module, optical fiber cable monitoring, fiber optic cable construction and maintenance are possible.
| | | | |
| --- | --- | --- | --- |
| Dynamic Range | 42dB | Wavelength | 1625nm |
| Optical Fiber | 9/125 µm SMF | Minimum Sampling Interval | 0.25m |
| Event Dead Zone | ≤2m | Attenuation Dead Zone | ≤10m |
| Maximum Sampling | 32k | Joint Converter | LC/UPC |
| Connector | SC/UPC | Housing | Pluggable Module (Occupies 2 slots in FMT chassis) |
---
Product Highlights
High performance OTDR for Remote Fiber Test System
Fiber length, optical fiber transmission attenuation, splice attenuation and fault location measurement
High dynamic range combined with high resolution for highly accurate fiber characterization
Remote management by the Network Management Unit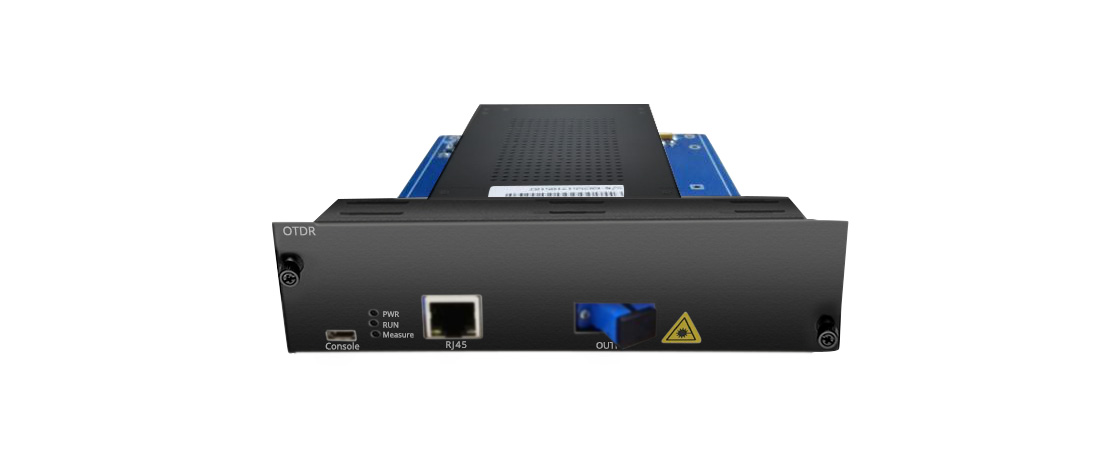 ---
Embedded OTDR Modules in Monitoring Solution
The live fiber monitoring solution allows to secure the fiber network by identifying fiber procedures (so-called tapping). Monitoring is achieved through ongoing OTDR measurements (Optical Time Domain Reflectometer) in live operation in DWDM networks.

---
Available for All-in-One Multi-Service Transport System
Each service module (OTDR, DCM, EDFA, OEO, OLP module) is hot swappable and independent from other modules in the chassis, which are convenient for installation and management during network deployment.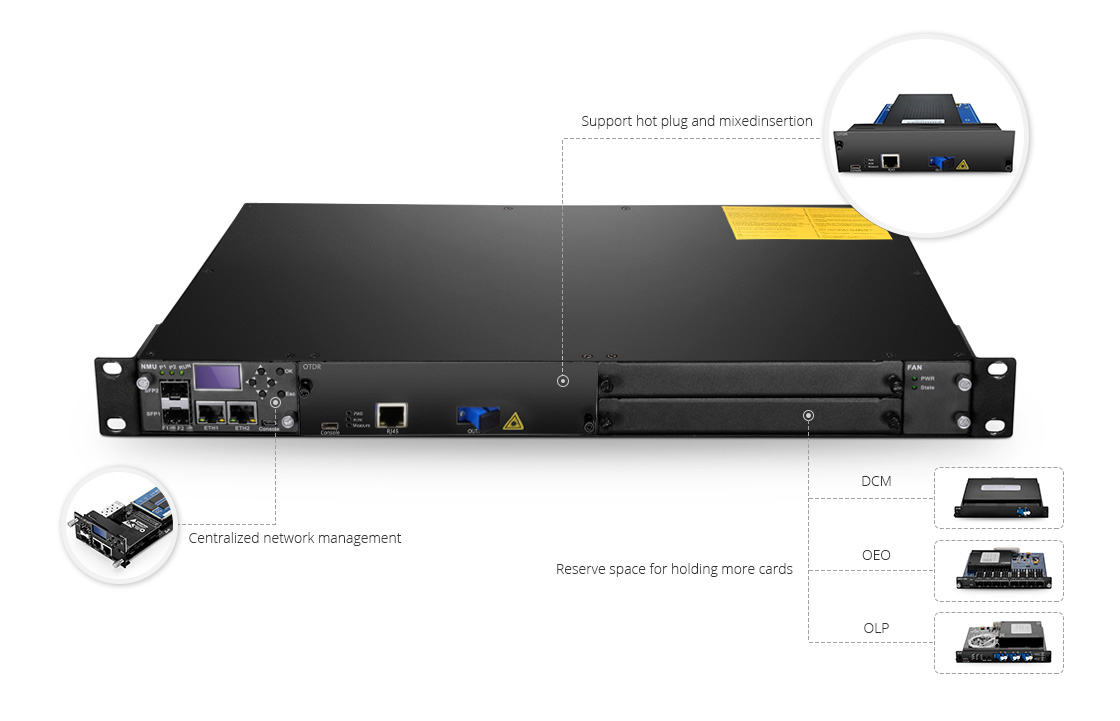 ---
FS FMT Optical Transport Network Management System
FS Network Management Unit (NMU/NMS) is developed with ARM9 control design. NMU/NMS provides full fault, configuration, performance, security Management and instant push email. FMT Monitor online management software (a Java-based network management system) built with modular client uses the Microsoftware SQL Server 2008R2 database.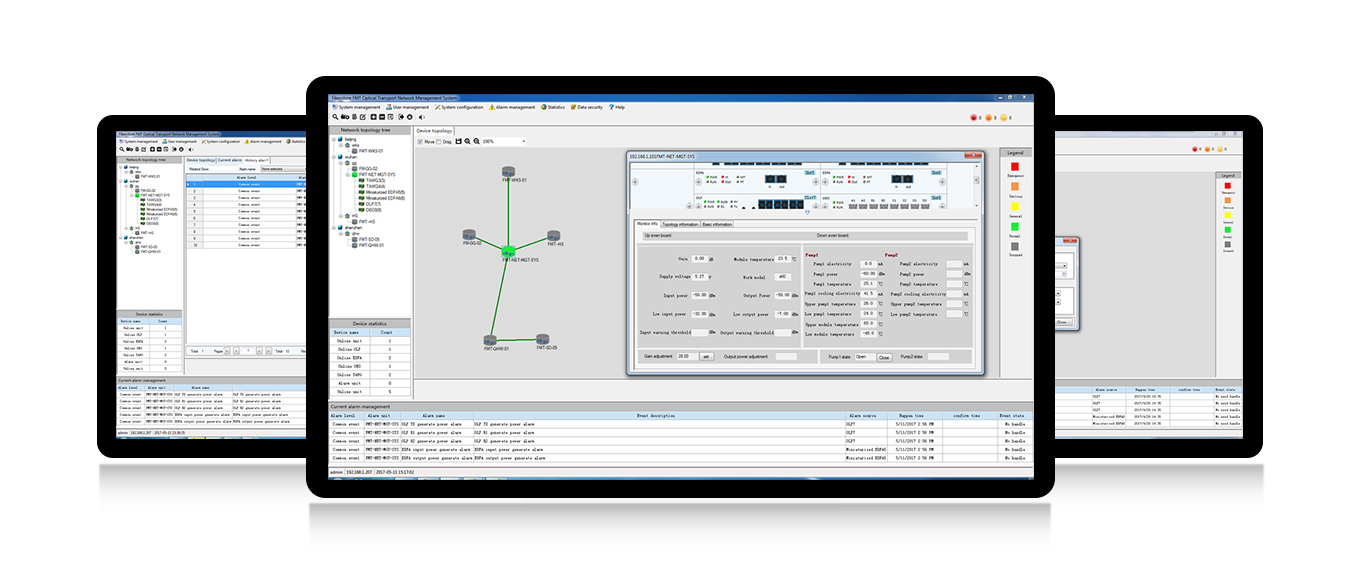 ---
Products & Services for Better Networking
Financial Institutions丨Universities丨Service Providers丨Enterprises丨Dark Fiber Providers
Tips:
•FS professional technical support team offers you gratis solution 24/7 online.
•FS always focuses on design, R&D, innovation to provide you optical products. Welcome to contact
tech@fs.com
or
sales@fs.com.
---