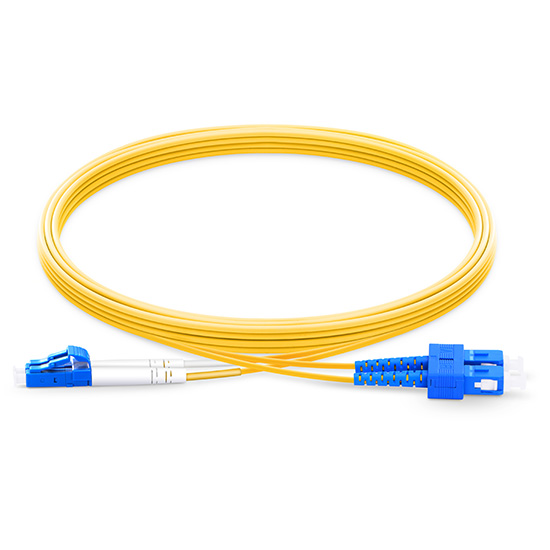 2m (7ft) Grade B LC UPC to SC UPC Duplex Typical 0.12dB IL OS2 Single Mode PVC (OFNR) 2.0mm BIF Fiber Optic Patch Cable
#68406

This product is no longer available online. We have similar product(s) that might work for you.
Similar Product Recommendation
Available in LC/SC/FC/ST/MU connectors
Jacket materials include PVC (OFNR)/LSZH/OFNP
2.0/0.9/3.0mm cable diameters available
Test assured fiber patch cables

Thanks for your feedback.
Your opinion matters to us. We'll review and use it to improve the FS website for future visits.