Why FS Modular Optic Cabling Solution?
Innovative Design

Thorough Test Report

Quality Assurance
How to Choose the Best Solution for Structured Network Architecture?
FS professional engineers perfectly show the usage of flexible modular systems, what to better manage fiber terminations, connections, and
patching in all applications. The solution easily reduces down time and installation space, allowing for future growth.
FHD High Density Module Patching Solution

FHX Ultra High Density Module Patching Solution

FHU Breakout Panel Patching Solution
How to Build a Visible SDN Framework by TAP Casettes?
In mission-critical data center and enterprise networks, real-time network visibility is a necessity, avoiding dropping packets, so in different network layers, different TAP cassettes will be
needed by virtue of split ratio, rates, signal transimission etc., which affects power budget.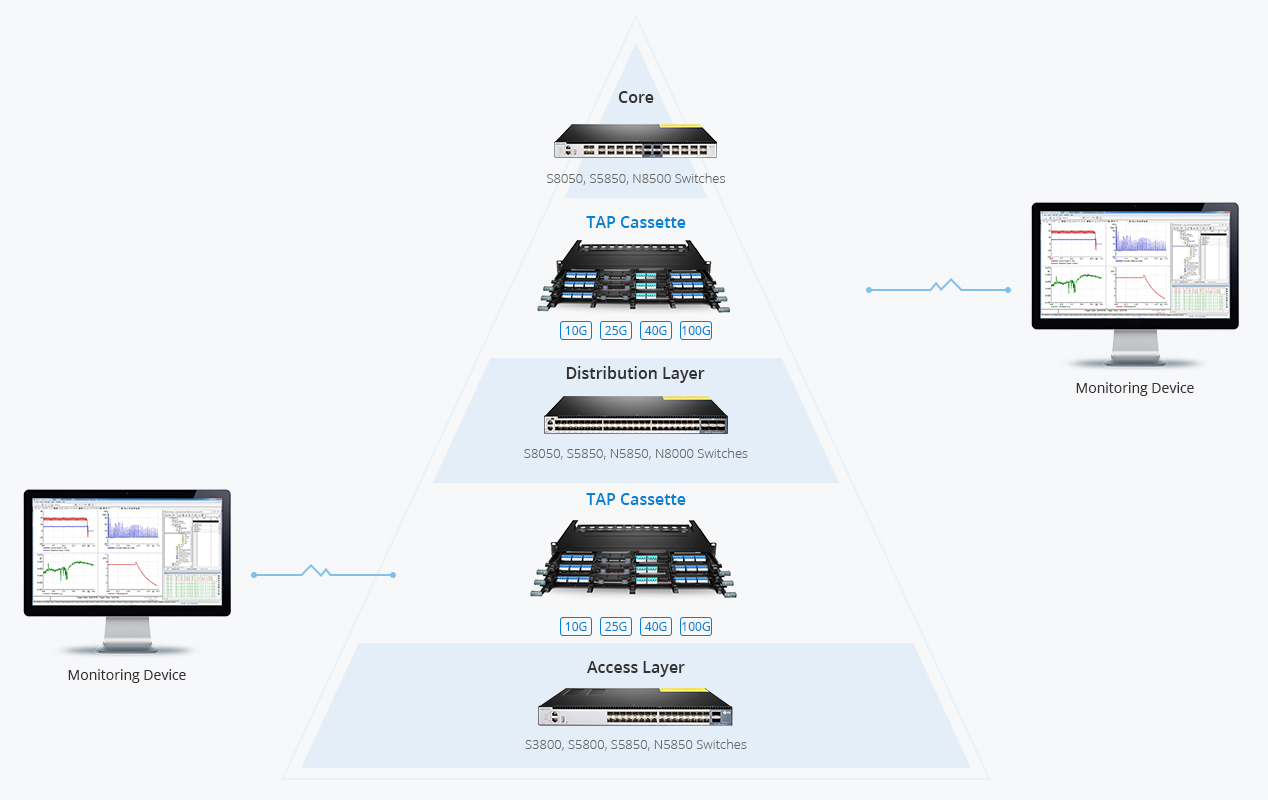 MTP to LC

Duplex signal

70/30 OS2 split ratio

LC to LC BIDI

BIDI signal

50/50 OM4 split ratio

MTP to MTP

Parallel signal

50/50 OM4 split ratio
We Are Here for You
Free Case Studies

Providing a variety of successful cases for customers' reference.

Technical Support

Providing solutions and technical services to help customers achieve their business goals and enhance their competitiveness.

24/7 Online Service

No matter when & where you need help, just contact us without hesitation.