The fiber cable could be pre-connected, is widely applied as access building cable, interconnected between equipment, etc.

The breakout type cable contains several fibers, each with its own jacket and all of them surrounded by one common jacket. Tight-buffered simplex cords are surrounded with aramid yarn and jacket, and then stranded around a central FRP member.
Item Details
Fiber Count: 6 Fibers
Fiber Type: 50/125μm Multimode
Subcable Diameter: 2.0mm (The price for 3.0mm is different, pls contact with our sales)
Cable Structure
Features

Big capacity, 4~24 fibers are all available.

The special outer jacket isolates the fiber conductors from outside moisture.

Cable features an easily-strippable 900µm coating for easier handling.

Non-metal FRP central strength member, light weight, anti-electromagnetic interference.

Application

Ideal for backbone, horizontal, and intrabuilding runs

Used in pigtails and patch cords

Used in optical connections in optical communication equipment rooms and optical distribution frames

Used in optical connections in optical apparatus and equipment
Package
Package 1
Package 2
Package 1: usually for indoor cable, light weight cables.
Package 2: usually for outdoor cable, heavy weight cables
Usually for each roll, the cable length is 2km, but we could provide customized package for different cable lengths.
Mark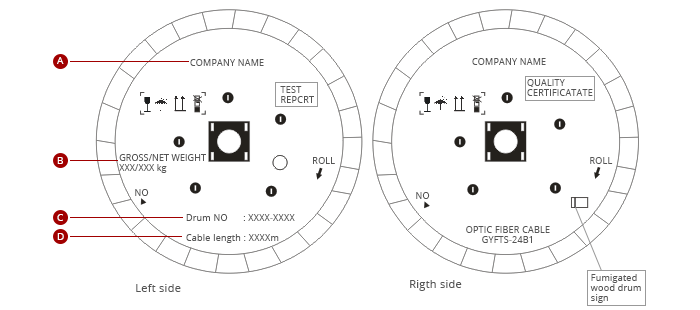 Usually we only attach Test Report on the out package of the cable, but we could also mark as your requirements, such as:
1. Company Name
2. Cross / Net weight
3. Drum No: XX
4. Cable Length : XX
Our Factory

Fiber Coating

Gel Filling

SZ Strand

Sheath cover

Production Line

Warehouse


Cable production throughout the chart