1X2 Bare Fiber PLC Splitter, Singlemode, 250μm Fiber, No Connector

Planar lightwave circuit (PLC) splitter is a type of optical power management device that is fabricated using silica optical waveguide technology to distribute optical signals from Central Office (CO) to multiple premise locations.

Bare fiber splitter is a kind of ODN product suitable for PON networks that can be installed in the pigtail cassette, test instrument and WDM system, which minimizes the space occupation. It is relatively fragile on fiber protection and need a complete protection design on carrying box body and device.
Product Details
| | | | |
| --- | --- | --- | --- |
| Package Style | Steel Tube, Bare Fiber | Configuration Type | 1x2 |
| Fiber Type | Singlemode G.657A1 | Connector Type | None |
| Fiber Diameter | 250μm | Input/Output Fiber Length | 1.5m |
| Insertion Loss | ≤4.0dB | Return Loss | ≥50dB |
| Loss Uniformity | ≤0.6dB | Directivity | ≥55dB |
| Polarization Dependent Loss | ≤0.2dB | Temperature Dependent Loss | ≤0.5dB |
| Wavelength Dependent Loss | ≤0.3dB | Operating Bandwidth | 1260~1650nm |
| Split Ratio | 50/50 | Operating/Storage Temperature | -40~85°C |
---
Product Spotlight
Splitter Ratios

Equal splitter ratios for all branches
Operating Wavelength

1260nm -1650nm (full wavelength)
Low Insertion Loss
---
Product Highlights
Bare PLC Splitter
1X2 PLC splitter, uniform distribution of optical signal
Small size, with the splitter type of steel tube, bare fiber
Ideal for EPON, GPON, FTTH/FTTX network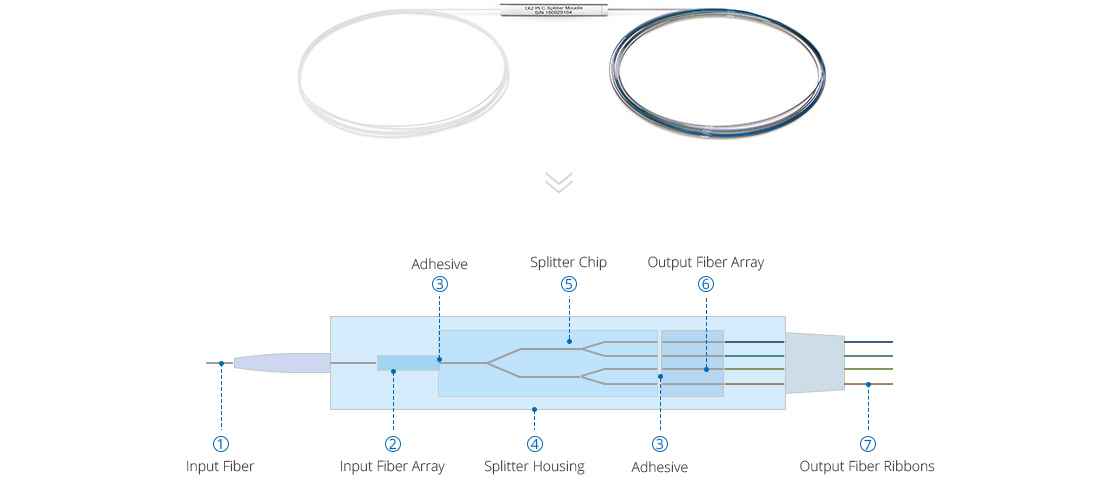 ---
Perfect Details of 1X2 Bare Fiber PLC Splitter

High Environmental Stability
Low insertion loss, low polarization dependent loss, low back reflection, and good uniformity.
Excellent Quality Chips
Loss of light is not sensitive for wavelength, and it can meet the transmission needs of different wavelengths.

Compact Structure
Small size, it can be directly installed in a variety of transfer box and just take up little space.
Exquisite Packaging
The design and packaging is exquisite to ensure the product in good condition.
---
Simple and Easy Connection
Bare PLC splitter can be easily installed in fiber splice closure or fiber splitter distribution box for space saving.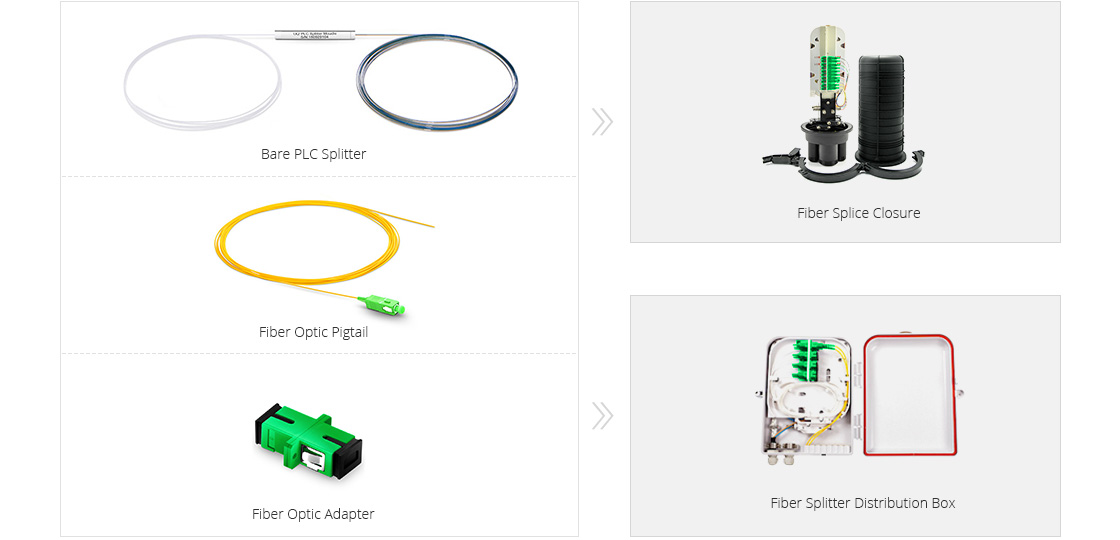 ---
Best Alternative for FTTx Solution
Being installed in an outside plant enclosure, PON splitter is used to distribute or combine optical signals, which gives carriers the ability to split optical signals to multiple homes or businesses.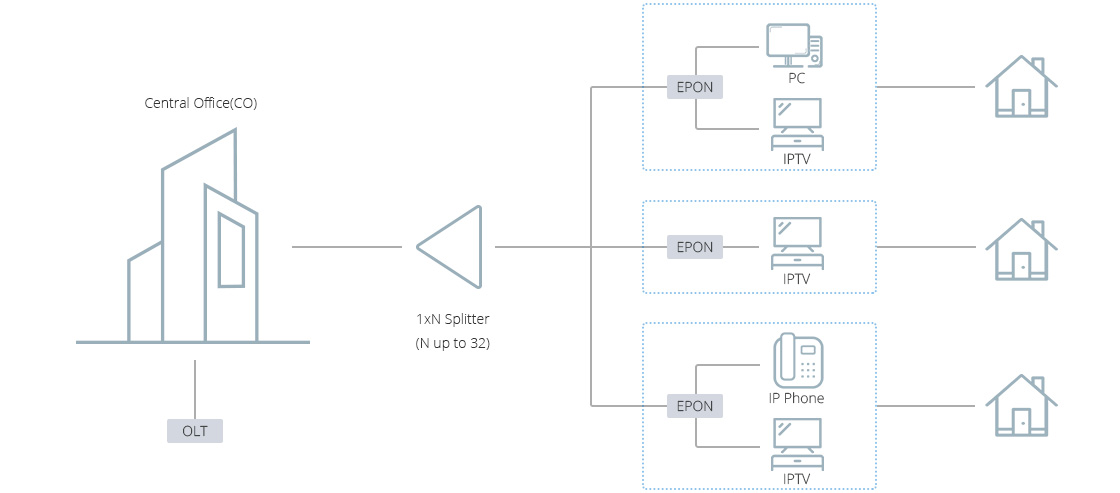 ---
Comparison between PLC Splitter and FBT Splitter

Quality Certification
This product is free of lead, mercury, cadmium, hexavalent chromium, polybrominated biphenyls and phthalates. Please

contact us

to learn more.