Field Tool for MTP PRO Connectors to Change Polarity and Pins

With the field tool, the polarity of MTP PRO cables can be changed from key up to key down. No accessories are required since both keys are pre-installed in the MTP PRO connector. The pins can also be changed from male to female and vice versa. This operation requires pin exchangers as accessories, it can be done without opening the connector.

A big advantage of this tool is that even an unskilled and untrained technician can easily manage polarity and pin reconfiguration right in the field in a minute without needing to remove the connector housing, expose any fibers or perform any other disassembly of the connector.
Please note: The tool works for MTP PRO connectors only, not available for standard MTP/MPO connectors. Click
here
for more information about MTP PRO Trunk Cables.
Product Specifications
| | | | |
| --- | --- | --- | --- |
| Product Type | Tool | Connector Type | MTP PRO |
| Application | Used to change polarity and pins | Working Temperature | 25°C to 70°C |
---
Resources
US Conec MTP PRO Series Tool for Polarity and Pin Change

Watch video


How to Handle Issues Concerning Polarity

Learn more


---
Product Highlights
MTP PRO Field Tool Components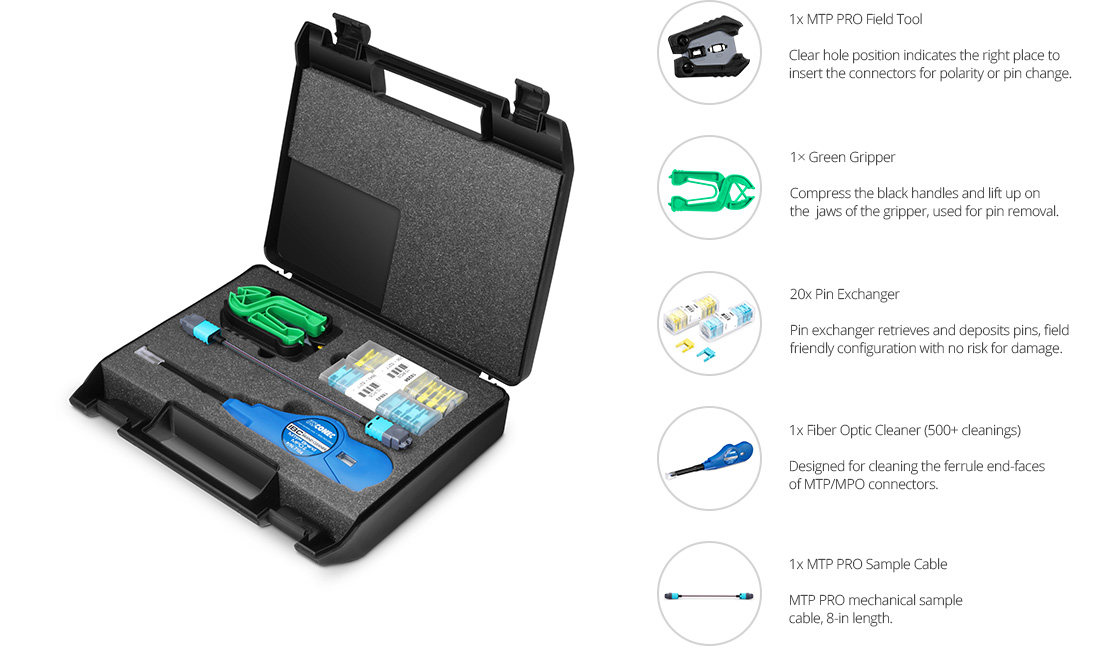 ---
Reliable One Step Polarity Change
One simple insertion into the polarity change port reverses the keying configuration by retracting the exposed key while simultaneously extracting a hidden key on the opposite side of the connector. Flip polarity of MTP-12 MTP PRO trunk cables from type A to type B and vice versa in seconds.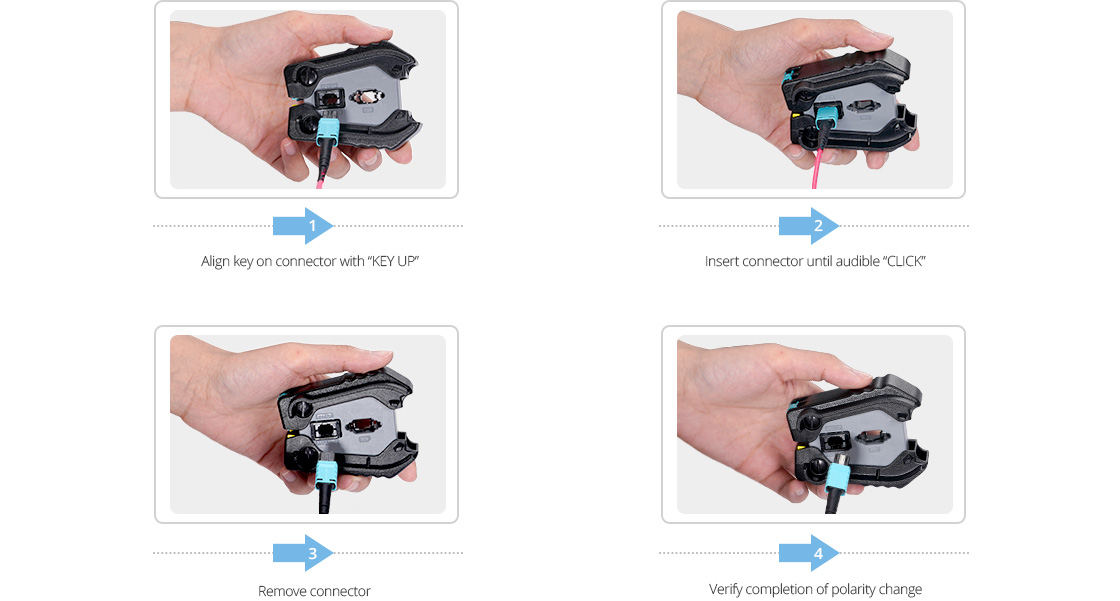 ---
Simple and Failsafe Pin Change
US Conec's MTP PRO design is focused on simplicity and reliability to ensure a quick and effective method for pin configuration without the need to remove the housing or handle loose pins.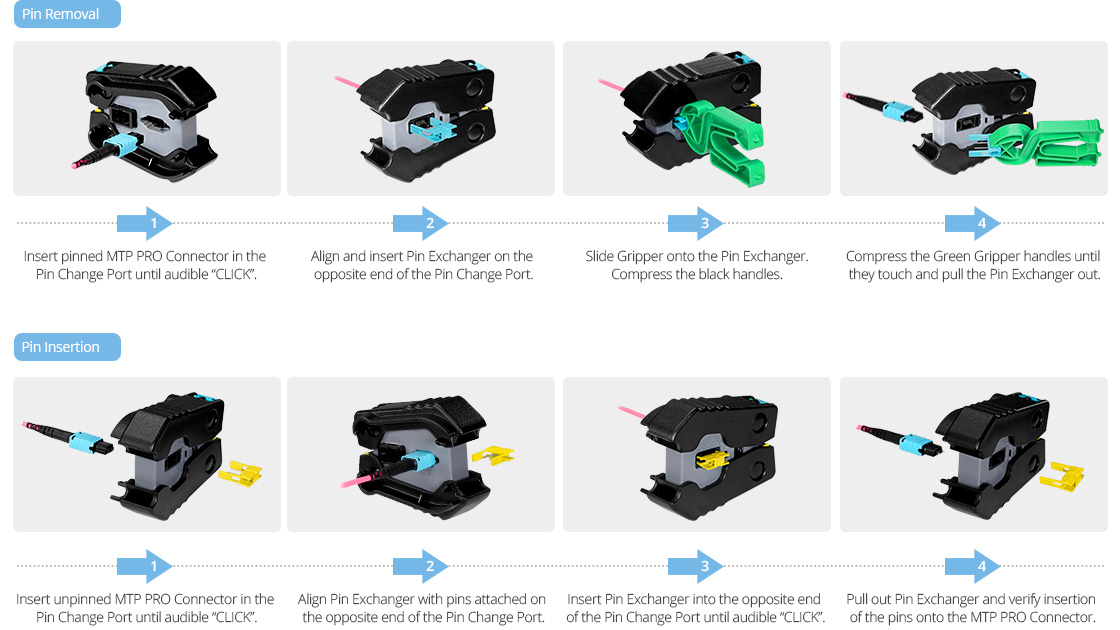 Tips:
• The MTP PRO Tool Kit includes MTP PRO Field Tool, Green Gripper, Pin Exchanger, Pen Cleaner and MTP PRO Sample Cable.
• The tool works for MTP PRO connectors only, not available for standard MTP/MPO connectors.
• The fiber optic cleaner is provided together for cleaning end-face of MTP/MPO connectors.
---