1/2/4/8/16 Channels DWDM OADM, Dual Fiber, East and/or West, Optional Connectors and Housing

DWDM Optical Add/Drop multiplexer (OADM) is a passive optical device used in WDM networks for adding and dropping one/multiple 100 GHz DWDM channels in the C-band into one or two fibers, while letting the rest of the wavelengths bypass to the needed destination. Using the DWDM technology can add effctively WDM capability to their existing and new networks, and extend the optical signals transmission distance.

DWDM OADM modules are available in single-sided (East or West) and dual-sided (East and West) configurations. With matching MUX/DeMUX units placed at each end of an optical link, multiple data channels can be combined and transmitted over a single-mode fiber trunk. The passive OADM modules can add or drop up to 4 data channels at any point along the trunk.

FS DWDM OADM are modular, scalable and are perfectly suited to 10/1G Ethernet, 16/8/4/2/1G FC, SDH/SONET, Video, CATV, FTTx applications.
Product Specification
Number of Channel
1/2/4/8/16
Operating Wavelength
1520nm-1570nm
Channel Spacing
100GHz (0.8nm)
Channel Passband
±0.11nm
Line Type
Dual fiber
Transmission Direction
West and/or east
Connector
LC/SC/FC/ST, UPC/APC polish
Special Service
Monitor/1310nm port
1310nm Port Pass Band Width
1260nm~1360nm
Housing
FMU/FUD/1U rack/ABS module
Technology
TFF (Thin Film Filter)
Temperature
Operating -40°C~ +85°C
Storage -40°C~+85°C
---
---
Product Highlights
Dual Fiber DWDM OADM for Adding and Dropping Network
1
Custom Transmission Direction

---
2
Custom Channels and Grid Channel

---
Connector Type
Variours connectors are available, LC/SC/FC, to meet your different needs in various situations.
Polish Type
UPC is designed for digital signal transport. APC is preferred for RF video signal transport and FTTx applications.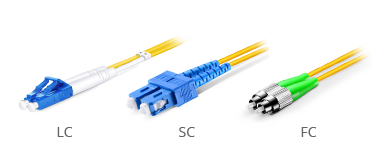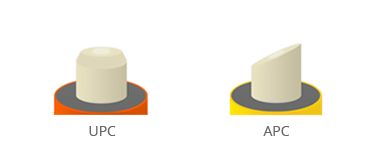 ---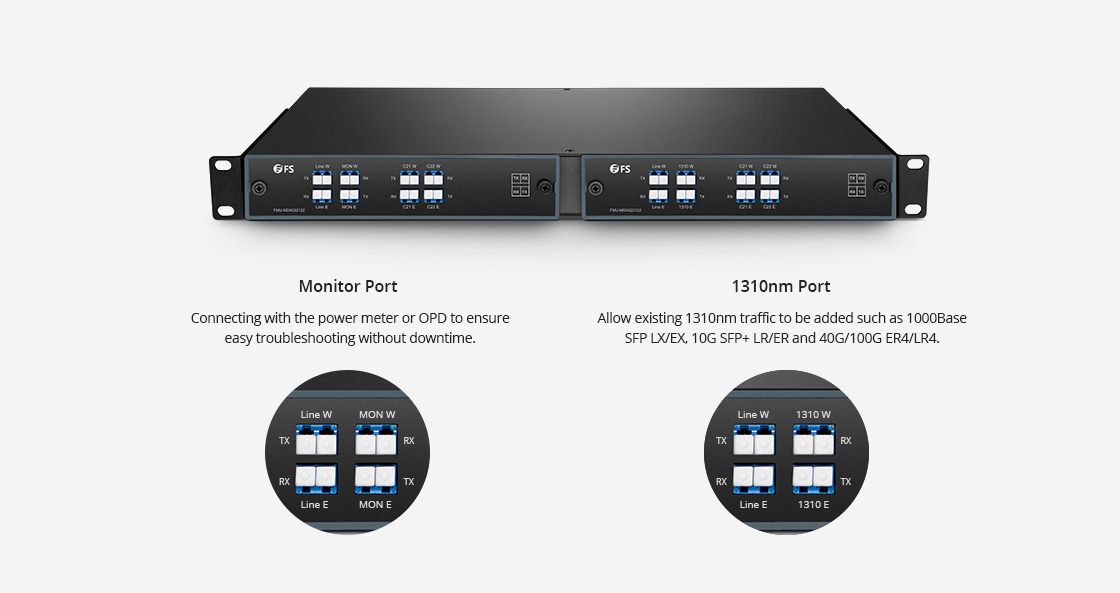 ---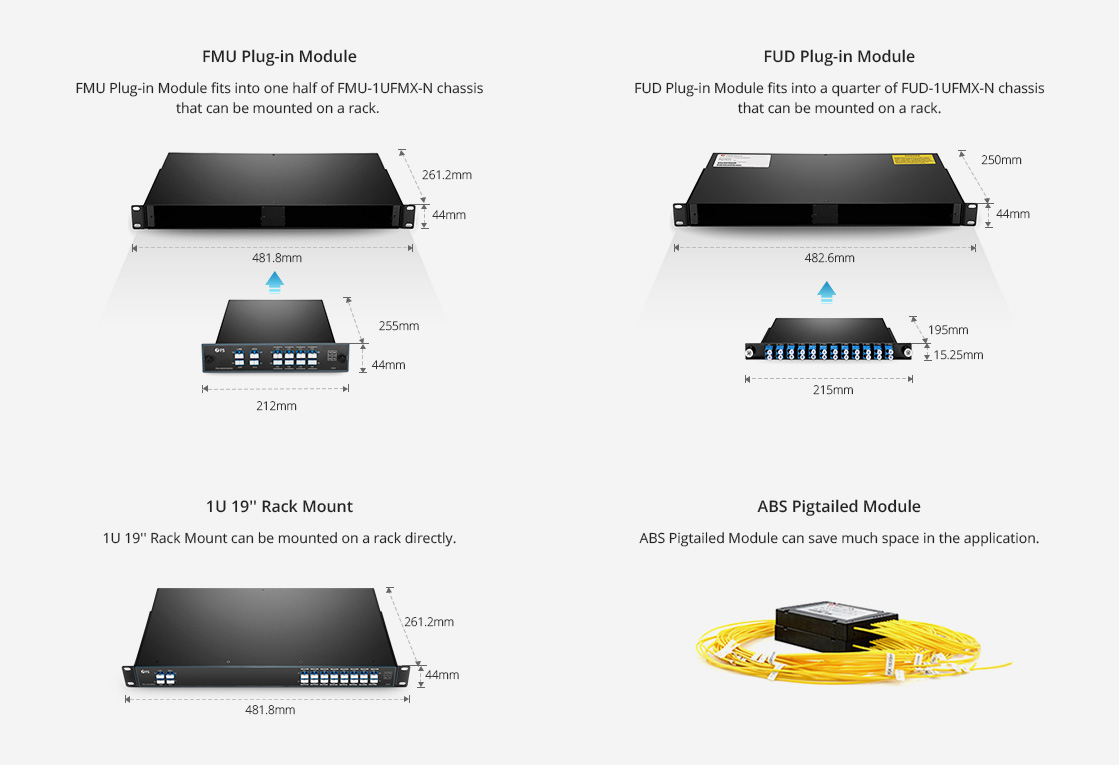 ---
Custom Products Tailored to Your Needs
Diverse Custom Options

Choose suitable options based on your applications.

Strict Quality Control

Ensure high quality products with state of testing facility.

Technical Support

Get support from professional engineer team.