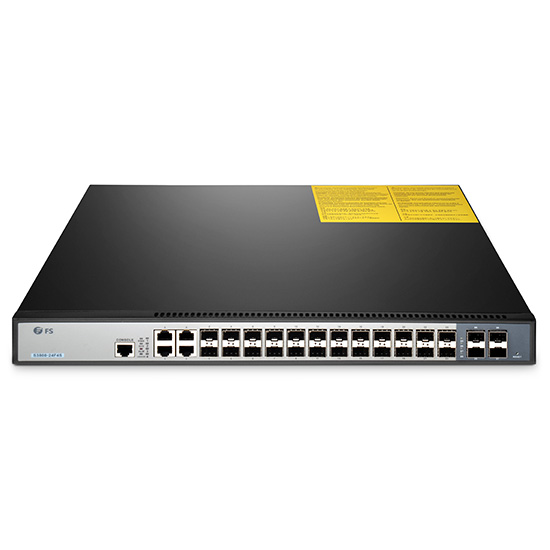 S3800-24F4S 20-Port Gigabit Stackable SFP Managed Switch with 4 Combo SFP and 4 10Gb SFP+ Uplinks, Single Power
#69357

This product is no longer available online. We have similar product(s) that might work for you.
Similar Product Recommendation
Ports: 20x 1GB SFP, 4x Combo SFP and 4x 10GB SFP+ Ports
Switching Capacity: 128 Gbps

Thanks for your feedback.
Your opinion matters to us. We'll review and use it to improve the FS website for future visits.