Why Choose FS.COM Fiber Optic Transmission System
Long-haul networks carry huge loads of information between cities, through mountains, or from coast to coast, creating challenges to keep the signal clear and the loss minimal. FS.COM understands the challenge and strives to help customers to solve these issues and build the most cost-effective networks.
Comprehensive Product Lines

Provide a comprehensive network of products & solutions to satisfy customers' needs.

Rigorous Test Processes

Ensure system availability and stability with a low insertion loss and high compatibility.

Strong Business Case

Help users to build a strong business case and ensure the maximum ROI.

Professional Technical Support

Provide comprehensive after-sales service and professional technical support.
FS.COM Complete and Affordable DWDM Network Products and Solutions
We offer full-channel DWDM fiber optic transceivers and FMU series DWDM MUX/DEMUX and OADM products to flexibly increase network capacity. Our FMT series solution makes devices like EDFA, OEO, DCM and OLP into small plug-in cards to ensure good quality transmission over long distance. These plug-in cards can be installed in our special designed 1U/2U/4U racks. A free software is provided for easier management and monitoring.
FMU DWDM MUX/DEMUX With Amazing Value

Flexible Networking With FMU DWDM OADM
FMU DWDM MUX/DEMUX and DWDM Transceiver
High Density Design Rack Mount DWDM MUX/DEMUX
Robust Design
Low Insertion Loss
High Capacity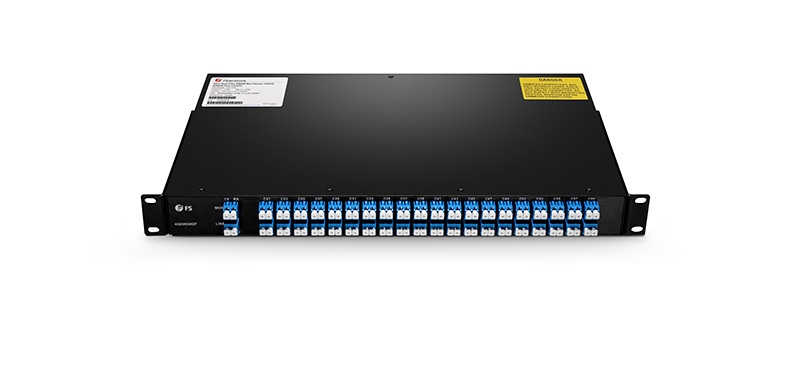 FMU 40CH DWDM MUX/DEMUX Insertion Loss Testing Video
network_video_con">Low insertion loss DWDM MUX/DEMUX helps to extend the transmission distance and decrease cost. We use an easy-to-get optical power meter
to test the insertion loss of our 40-channel DWDM MUX/DEMUX which has a typical insertion loss of 3 dB.
FMT Multiservice Transmission Platform for Better Management and Monitoring
Space Saving
Centralized Management
Flexible Networking
All-in-One Monitoring & Management Platform

FMT Plug-in Card EDFA Provides Room for More

>Easy Wavelength Conversion for Flexible Networking

Precise Controlling Dispersion for Long Haul Transmission

Rapid Switching Ability to Protect the Improtant Line
FMT EDFAs With Strong Designs Responding to All
Accurate Gain
Safe & Secure
Space Saving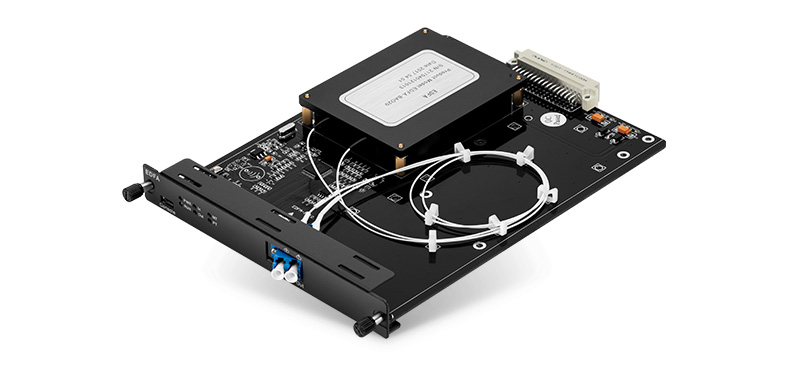 Case Study of DWDM Multipoint Transmission Project
Three DWDM links — Link A, Link B and Link C should be built between Site 1, Site 2 and Site 3. Another link (Link D + Link E) from Site1 to Site 3 passing through Site 4 should also be built as backup link for Link C. Meanwhile, the Link D and Link E also working independently for data transmission. Link A Description

There are two strands of optical signal transmitted over Link A, which are operated over wavelengthes of C21 and C50 separately. The 80km DWDM SFP+ module can support a distance of 31km. Customers use 40CH DWDM MUX/DEMUX for future use.
Location
Product
Parameter
Site 1
DWDM MUX/DEMUX
40-Channel
10G 80km DWDM SFP+
C21,C50
Site 2
DWDM MUX/DEMUX
40-Channel
10G 80km DWDM SFP+
C21,C50