Product Specifications
| | | | |
| --- | --- | --- | --- |
| Cable Type | FTTH Drop Cable | Fiber Count | 1 Fiber |
| Construction | Butterfly Flat | Fiber Type | Singlemode G.657A |
| Outer Jacket Material | LSZH (Black/White) | Strength Member Material | metal |
| Cable Diameter | (2.0±0.2)×(3.0±0.2)mm | Weight | 10kg/km |
| Tensile Strength (long/short term) | 100/200N | Crush Load (long/short term) | 300/1000 (N/100mm) |
| Bending Radius (long/short term) | 10D/20D (mm) | Operating/Storage Temperature | -40 to +85 °C |
---
Feature and Application
•Good waterproof preformance.
•Low smoke, zero halogen and flame retardant sheath.
•Smaller diameter, simple structure, light weight, and high practicability.
•FRP strength member ensures anti-electromagnetic and crush resistance.
•Special low-bend-sensitivity fiber provides high bandwidth data transmission.
•Novel flute design, easily strip and splice, simplify installation and maintenance.
•Access network and local area network (LAN).
•FTTH (fiber to the home) indoor cabling and distribution.
•Used end users directly cabling and Fiber optic communication system.
---
Ideal Using of Butterfly Flat Indoor FTTH Drop Cable
Butterfly Flat Indoor Drop Cable is widely used in fiber to the home (FTTH) network system, which can directly connect the communication line from the LAN to the end users. Butterfly flat drop cable uses special low-bend-sensitivity fiber to provide high bandwidth and excellent communication transmission, it's very suitable for indoor cabling, end users directly cabling, and access network.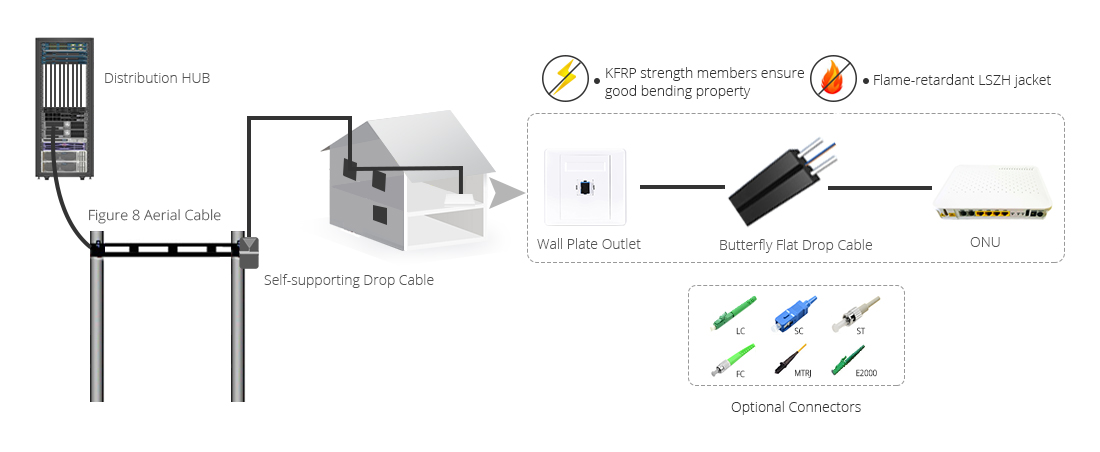 ---
Packaging & Labeling
FS offers two types of cable package. Package 1 is usually for indoor, light weight cables. Package 2 is usually for outdoor, heavy weight cables. Usually we only attach Test Report on the out package of the cable, but we could also mark as your requirements.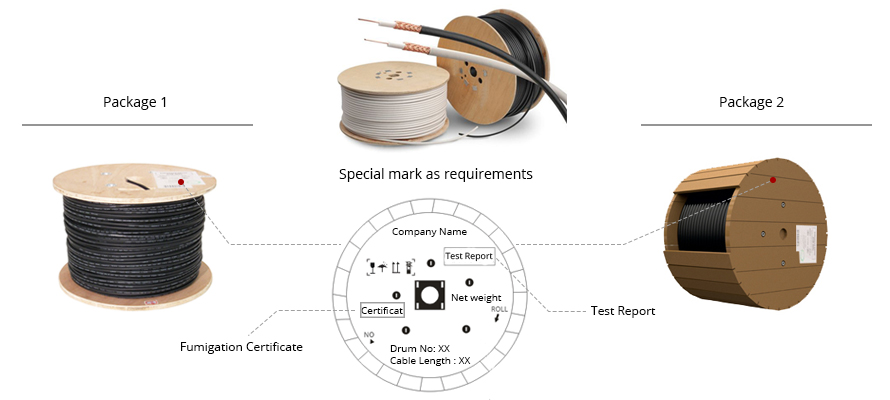 ---