Test Assured Program
FS truly understands the value of performance to each fibre patch leads in whole line. Every cable FS provides must run through programming and an extensive series of platform diagnostic tests to prove its performance. In our test centre, we care of every detail from staff to facilities—professionally trained staff and advanced test facilities, to ensure our customers to receive the cables with superior quality.
Professional Test Equipment

Our test program including: end-face inspection,3D interferometer test, singlemode IL and RL testing, multimode IL and RL testing.

Rigorous Test Process

Every cable will be cleaned to maintain end face free from contamination, avoiding affecting products' performance.

Strict Quality Control

We record the data of the cables after testing and filter the unqualified one to ensure providing 100% high-quality products.
Our Advantages
Quality Certification

Passed many quality system verification, like ISO, CE, RoHS and EIA/TIA

Large Stock

Large stock of cables for same-day shipping

Rigorous Testing Standards

Every cable is tested individually in our test centre

Qualified Service

We insist on responsive and knowledgeable service to each customer
Test Video
End Face, 3D Interferometer, IL and RL Testing

The video will show the process of fibre patch lead testing by end face, 3D interferometer, IL and RL testing station. All of our fibre patch leads will be tested on end-face inspection station. 3D interferometer mainly used for testing MTP/MPO cables and IL and RL testing for standard fibre patch leads, uniboot cables and armoured cables.

Learn more
Our Test Centre of Fibre Optic Cables
FS has performed comprehensive benchmark testing on the fibre assemblies, including standard fibre patch lead, ultra high density cable, MTP/MPO cable and pre-terminated cable to ensure high quality.
Our Optics Test Show
3D Interferometer Test
3D interferometer provides verification of MTP/MPO polishing process, and making all parameters of the polished MT ferrule complies and exceeds industry standards.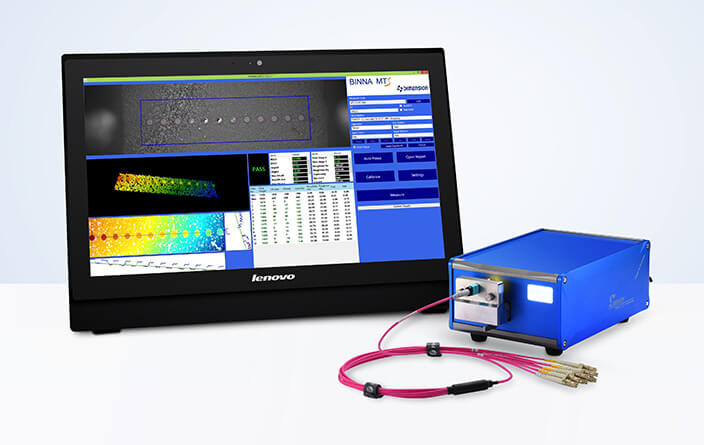 MTP/MPO Harness Cable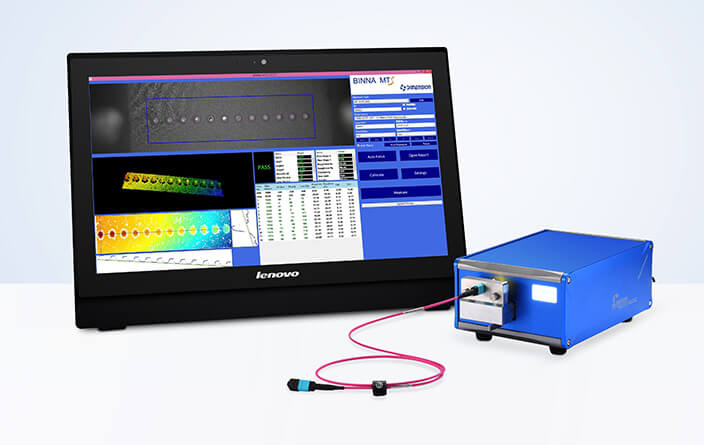 MTP/MPO Trunk Cable
End-Face Inspection
Clean optical connectors are paramount in providing a reliable, high-performance fibre optic infrastructure.
Multimode LC Cable

Multimode SC Cable

Singlemode SC Cable

Singlemode LC Cable

Singlemode FC Cable

Multimode MTP Cable

Armoured Singlemode LC Cable

Uniboot Multimode LC Cable

LC HD Plus+ Multimode Cable
Insertion Loss and Return Loss Testing
The IL&RL of multimode can be tested at the same time on the multimode cable equipment, but for singlemode cable, it needs to be twisted the cable around a rod to test the return loss on the singlemode cable equipment.
Standard Patch Cable

Standard Patch Cable
Uniboot Patch Cable
LC HD Plus+ Cables
Armoured Patch Cable
Standard Patch Cable
Multimode LC Cable

Singlemode LC Cable

Singlemode LC Cable

Multimode SC Cable

Singlemode SC Cable

Singlemode SC Cable

Multimode SC Cable

Singlemode FC Cable

Singlemode FC Cable
Uniboot Patch Cable
Uniboot Multimode LC Cable

Uniboot Singlemode LC Cable

Uniboot Singlemode LC Cable
LC HD Plus+ Cables
HD Plus+ Multimode LC Cable

HD Plus+ Singlemode LC Cable

HD Plus+ Singlemode LC Cable
Armoured Patch Cable
Armoured Multimode LC Cable

Armoured Multimode SC Cable

Armoured Singlemode SC Cable