| | | | |
| --- | --- | --- | --- |
| Cable Type | FTTH Drop Cable | Fiber Count | 2 Fibers |
| Construction | Self-supporting | Fiber Type | Singlemode G.657A |
| Outer Jacket Material | LSZH (Black/White) | Strength Member Material | KFRP |
| Cable Diameter | (2.0±0.2)×(3.0±0.2)mm | Weight | 20kg/km |
| Tensile Strength (long/short term) | 100/200N | Crush Load (long/short term) | 300/1000 (N/100mm) |
| Bending Radius (long/short term) | 10D/20D (mm) | Operating/Storage Temperature | -40 to +60 °C |
---
Feature and Application
•Outdoor aerial application.
•Used in the FTTH projects.
•High speed optical routes in building.
•High performance optical network operation.
•Self-supporting structure, light weight, easy to install.
•Durable and flame retardant LSZH sheath, low smoke zero halogen.
•Steel wire as additional strength member has high tensile strength.
•Two parallel KFRP strength members ensure good performance of anti-electromagnetic and crush resistance.
---
Ideal Solution by Using Self-supporting FTTH Drop Cable
A high-capacity FTTH network gives you opportunities to build a competitive advantage and maintain an eco-sustainable network that consumes less power. With simple structure and light weight, self-supporting FTTH drop cable is highly recommended for the connection of outdoor and indoor cabling.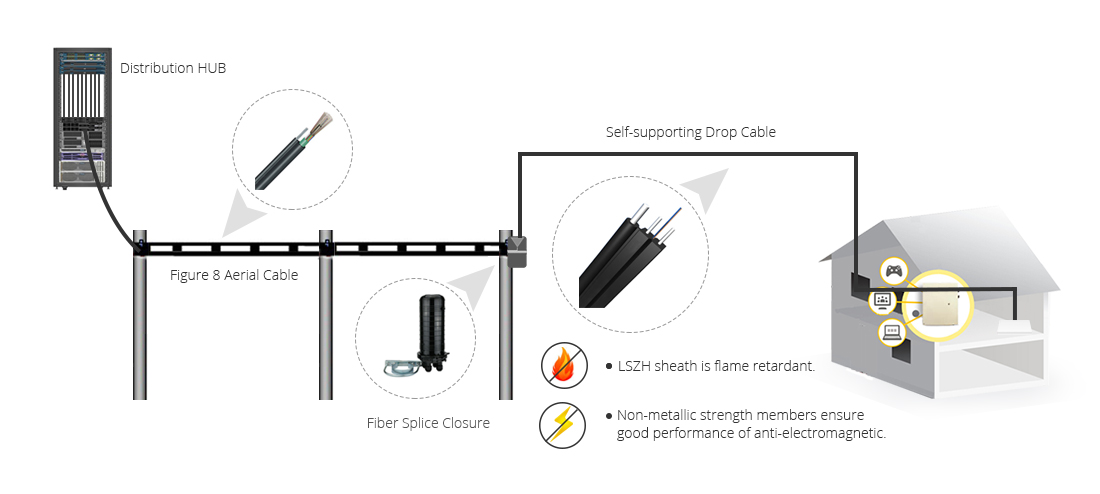 ---
Packaging & Labeling
FS offers two types of cable package. Package 1 is usually for indoor, light weight cables. Package 2 is usually for outdoor, heavy weight cables. Usually we only attach Test Report on the out package of the cable, but we could also mark as your requirements.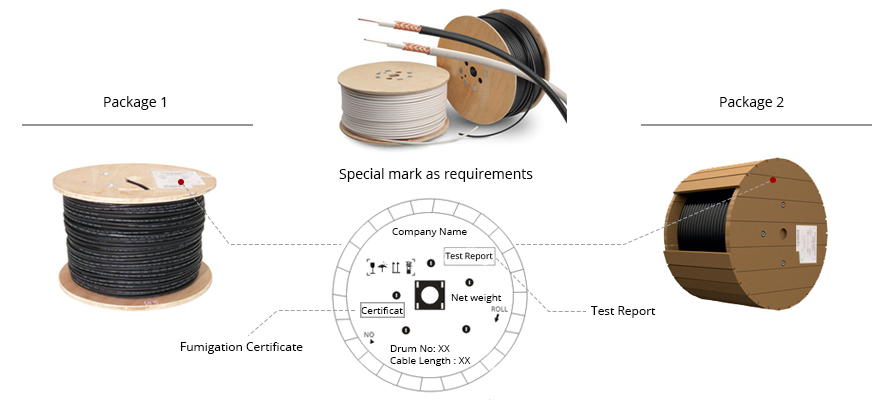 ---