Customized 1xN, 2xN Fiber PLC Splitter, ABS Box Type, Singlemode

Planar lightwave circuit (PLC) splitter is a type of optical power management device that is fabricated using silica optical waveguide technology to distribute optical signals from Central Office (CO) to multiple premise locations.

Pigtailed ABS splitter is most commonly used in the PON networks. It provides the complete protection for inner optical components and cable, as well as designed for the convenient and reliable installation, but its volume is relatively large. It's mainly used for various connection and distribution products(outdoor fiber distribution box) or network cabinets.

Note: 1XN means input is 1, output is N, 2XN means input is 2, output is N.
Product Specification
Package Style
ABS Module
Configuration Type
1xN, 2xN
Fiber Type
Singlemode G.657A1
Connector Type
LC/SC/FC
Fiber Diameter
0.9mm/2.0mm/3.0mm
Polish Type
UPC/APC
Input/Output Fiber Length
0.5m/1m/1.5m (default)/2m
Operating Bandwidth
1260~1650nm
Split Ratio
50/50
Temperature
Operating -20°C~ 70°C
Storage -40°C~+85°C
---
---
Product Highlights
1xN, 2xN ABS Module PLC Fiber Splitter
1xN, 2xN PLC splitter, uniform distribution of optical signal
Small size, with the splitter type of ABS box
Ideal for EPON, GPON, FTTH/FTTX network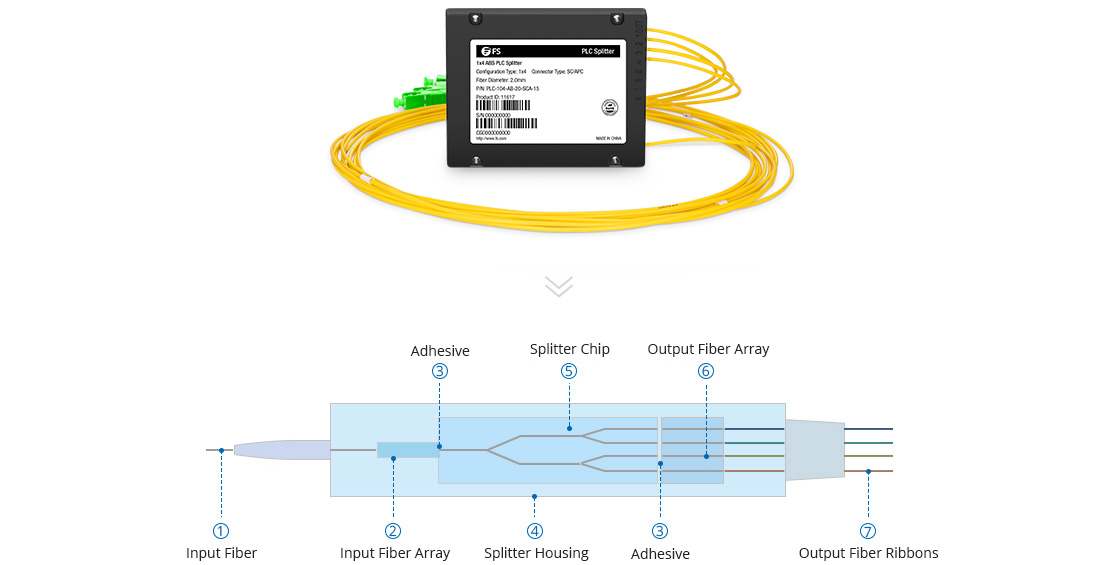 ---
Perfect Details of 1xN, 2xN ABS PLC Splitter

G.657A1 for Fiber Input/Output
Wide wavelength range, excellent channel-to-channel uniformity.
1xN, 2xN Splitting, LC/SC/FC Connector
Low insertion loss, low PDL and high reliability.


Exquisite Packaging
Well protected plastic or box package.
---
Best Alternative for FTTx Solution
Being installed in an outside plant enclosure, PON splitter is used to distribute or combine optical signals, which gives carriers the ability to split optical signals to multiple homes or businesses.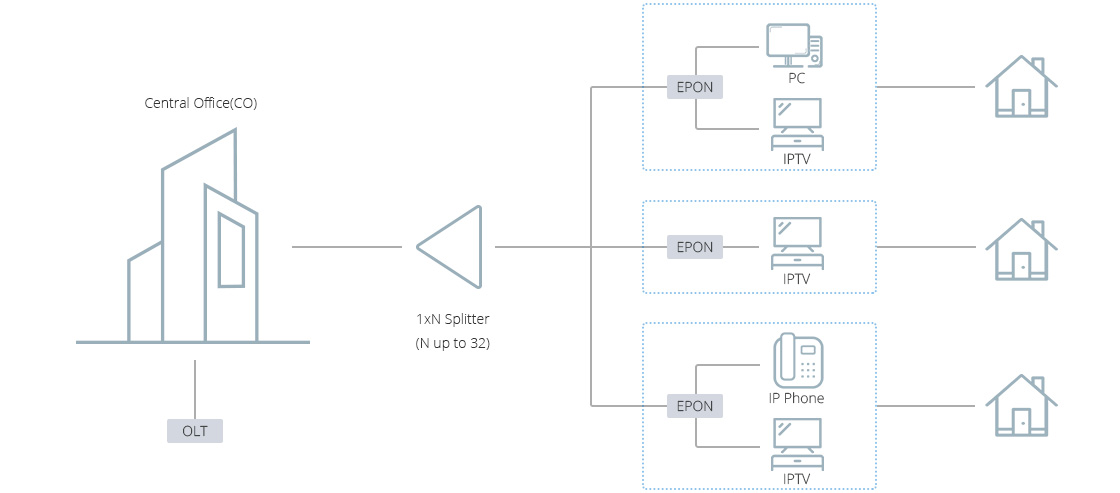 ---
Comparison between PLC Splitter and FBT Splitter