4-96 Channels DWDM Mux Demux, Dual Fibre, Optional Connectors and Housing

FMU Series DWDM Mux Demux is usually used for long-haul transmission where wavelengths are packed tightly together over the C-band, up to 48 wavelengths in 100GHz grid (0.8nm) and 96 wavelengths in 50GHz grid (0.4nm). It's protocol transparent and suited for applications including 10/1G Ethernet, SDH/SONET, 16/8/4/2/1G Fibre Channel, FTTx, CATV, etc.

The main advantages of our DWDM equipment include its passive nature – no power supply or cooling necessary, robustness – no special microclimate requirements, and low insertion loss to extend the maximum reach of DWDM technology. A variety of wavelength combinations, port configurations and housing types can be customised.
Product Specification
Number of Channel
4-96
ITU Grid
C15-C62 (≤ 48ch)
CH15-CH62 (> 48ch)
Channel Spacing
100GHz(0.8nm) (≤ 48ch)
50GHz(0.4nm) (> 48ch)
Channel Passband
±0.11nm
1310nm Port Pass Band Width
1260nm~1360nm
Technology
TFF (Thin Film Filter) (≤ 16ch)
AAWG (Gaussian) (> 16ch)
Storage Temperature
-40°C~+85°C
Operating Temperature
-40°C~ +85°C (TFF)
-5°C~ +65°C (AWG)
---
Video
---
---
Product Highlights
Daul Fiber DWDM Mux Demux for Long-haul Transmission Network
1
Custom Channels and Grid Channel

---
Connector Type
Variours connectors are available, LC/SC/FC, to meet your different needs in various situations.
Polish Type
UPC is designed for digital signal transport. APC is preferred for RF video signal transport and FTTx applications.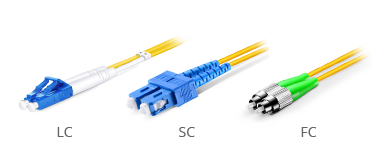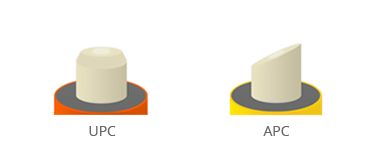 ---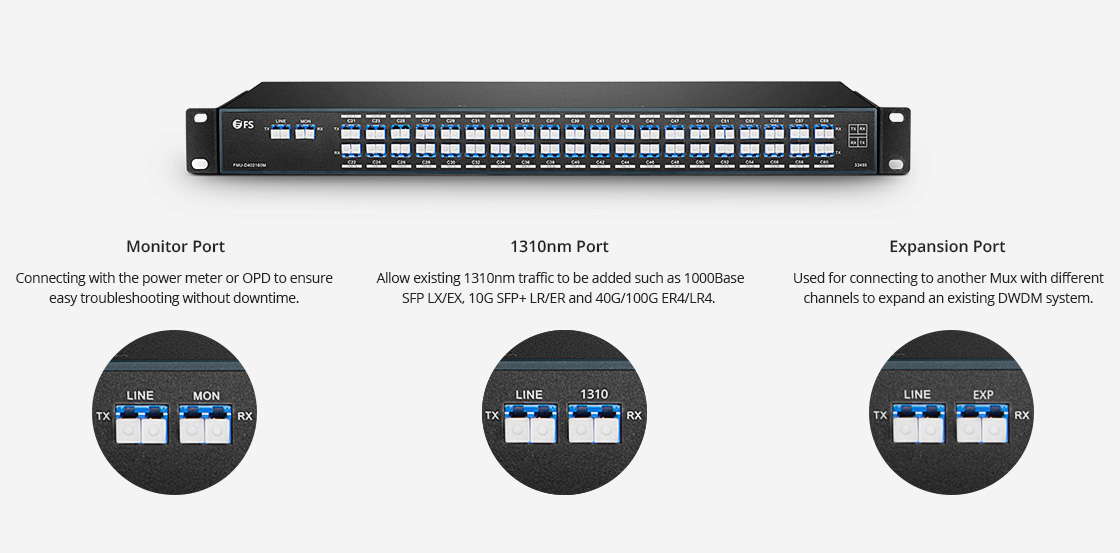 ---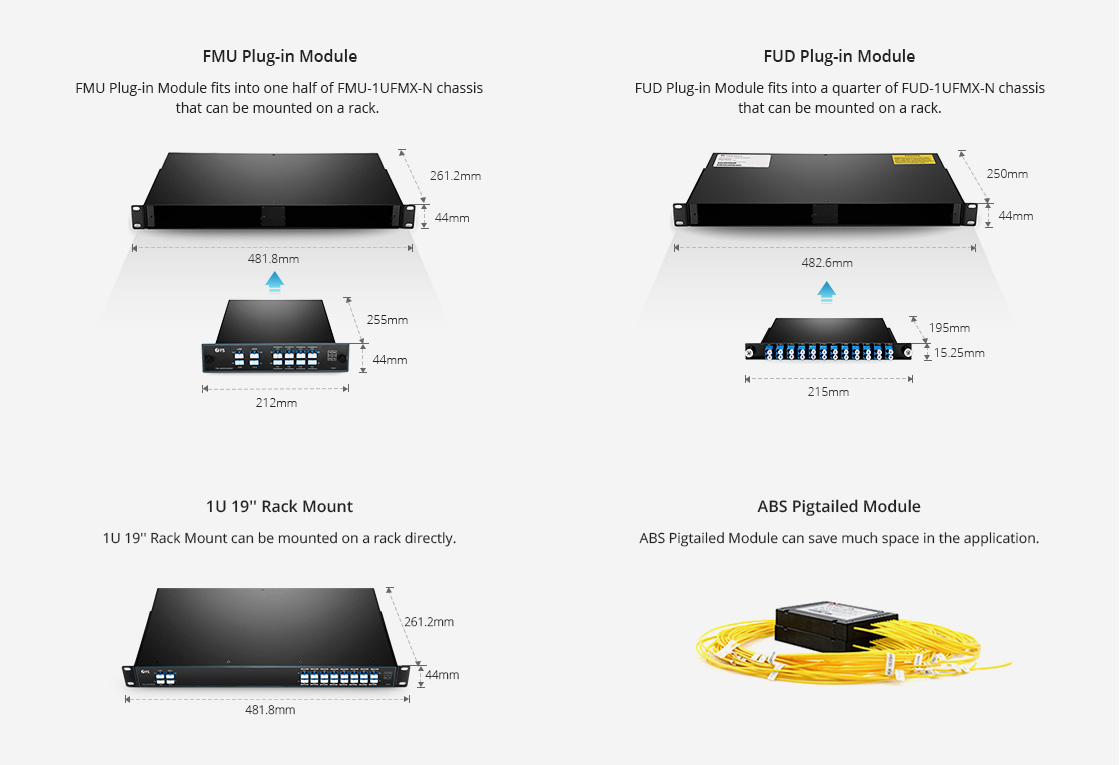 ---
Custom Products Tailored to Your Needs
Diverse Custom Options

Choose suitable options based on your applications.

Strict Quality Control

Ensure high quality products with state of testing facility.

Technical Support

Get support from professional engineer team.