Overview

In telecommunications, the core network is the central element of a network that provides services to customers who are connected by the access network. And Leaf-Spine network is commonly used in core network nowadays.

Building a Leaf-Spine 100G network for a data center, core switch plays an important role in this structure. It serves as both switching and routing engines. And MLAG, VXLAG Gateway functions are also required to achieve a high reliability and scalability and fully-managed network.
High Availability

Excellent Manageability

Improved Scalability

Low Latency
Core Network Typical Application
Spine and leaf network design is implemented in data centers as a way to improve performance when handling the predominantly east-west traffic.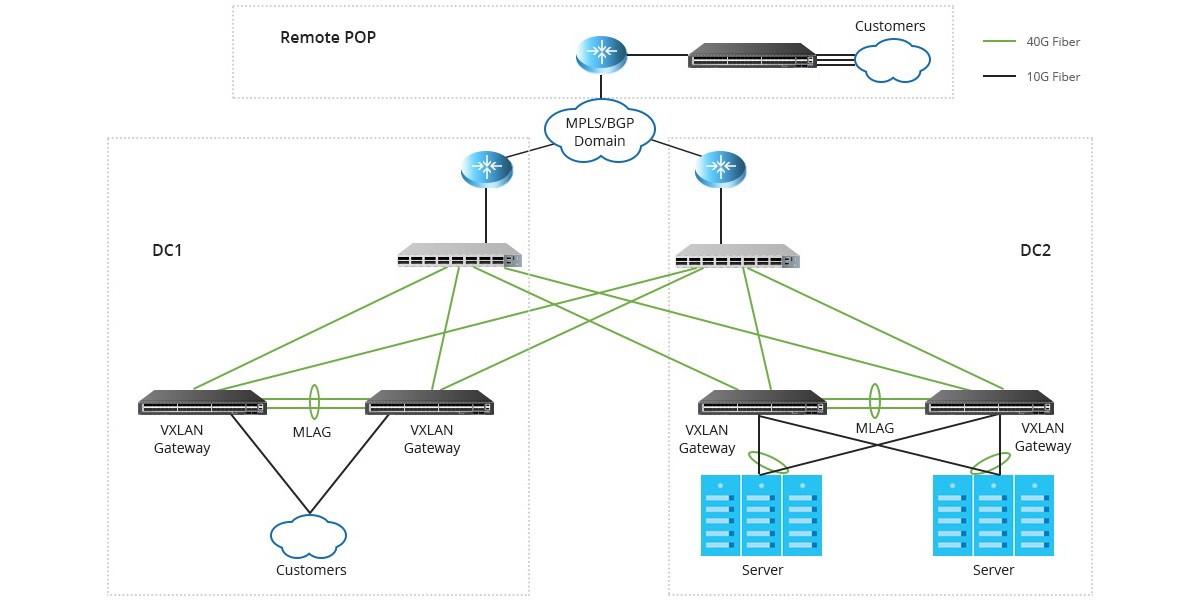 

N8000-32Q (32*40Gb) 40Gb L2/L3 Switch with Cumulus® Linux® OS for 1 Year
S$ 11,416.00


N5850-48S6Q (48*10Gb+6*40Gb) 10Gb Switch with Cumulus® Linux® OS for 1 Year
S$ 7,977.00


Cisco QSFP-40G-SR4 Compatible 40GBASE-SR4 QSFP+ 850nm 150m MTP/MPO DOM Transceiver Module
S$ 54.00


FS for Cisco SFP-10G-SR Compatible, 10GBASE-SR SFP+ 850nm 300m DOM Transceiver Module (Standard)
S$ 25.00
Explore How We Reach Your Goals
Design Center

Expertise in incorporating requirements and
providing an innovative, cost-effective
and reliable one-stop solution.

Quality Center

Provide high quality products with strict tests
and industry standard certifications.

Technical Support

Get free support & solution design for your
project online.

Thanks for your feedback.
Your opinion matters to us. We'll review and use it to improve the FS website for future visits.