Cisco GLC-TE Compatible 1000BASE-T SFP Transceiver (Copper, 100m, RJ-45)
Product Details
| | | | |
| --- | --- | --- | --- |
| Cisco Genuine | GLC-TE | Vendor Name | Fiberstore |
| Form Type | SFP | Max Data Rate | 1000Mbps |
| Cable Type | Cat 5 | Max Cable Distance | 100m |
| Interface | RJ-45 | DOM Support | No |
| Commercial Temperature Range | 0 to 70°C (32 to 158°F) | HTS-Harmonized Code | 8517706000 |
| Protocols | SFP MSA, IEEE STD 802.3 and 802.3ab | | |
---
Quality Certification
Quality and standards are the foundation of Fiberstore. We are dedicated to providing customers with outstanding, standards-compliant products and services. Fiberstore has passed many quality system verifications, like CE, RoHS, FCC, established an internationally standardized quality assurance system and strictly implemented standardized management and control in the course of design, development, production, installation and service.


Please Note: Installing a third party transceiver does not void your network equipment warranty. Network equipment manufacturers all have guidelines stating that warranty support on their products will not be affected.
Lifetime Warranty
All the fiber optic products in Fiberstore are fully warranted against defects in material and workmanship with a lifetime guarantee. This warranty does not cover damage caused by accident, improper care, improper use, negligence, normal wear and tear, or the natural breakdown of colors and materials over extended time and use.


This product is free of load, mercury, cadmium, hexavalent chromium, polybrominated biphenyls and phthalates. Please
contact us
to learn more.

This product was produced under the requirements of CE to indicate conformity with the essential health and safety. Please
contact us
to learn more.

This product fully accords with the FCC, which aims to manage the radio wave and magnetic fields more reasonably. Please
contact us
to learn more.

This product provides the lifetime warranty ,which aims to reflect our greatest sincerity. Please
contact us
to learn more.
---
1000Base-T SFP Optics Interconnected with Cooper Trunk Cable and Patch Panel
When iterconnecting 1000Base-T SFP Optics between switches and servers in data center, cooper trunk cables, patch panels and patch cords are often used. Below interconnected solution shows the connection between one switch cabinet and one server cabinet.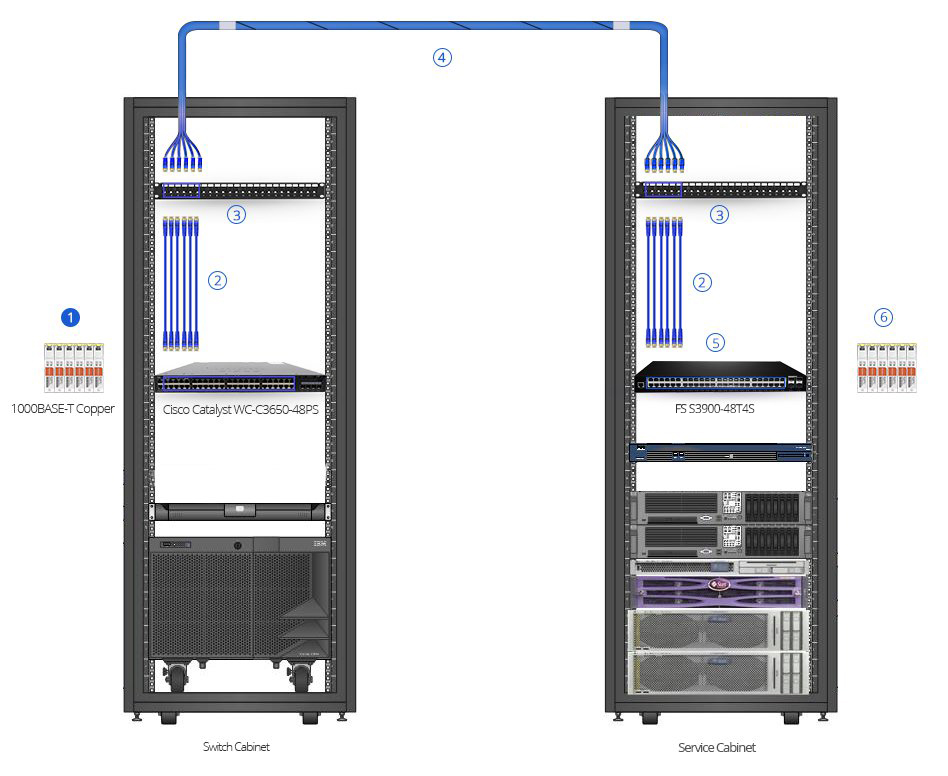 | Item No. | ID# | Description |
| --- | --- | --- |
| 1 | 39297 | Cisco GLC-TE Compatible 1000BASE-T SFP Copper RJ-45 100m |
| 2 | 22346 | 1m Cat6 Blue Snagless Booted Unshielded(UTP) PVC |
| 3 | 69180 | 24 Ports Cat6 Feed-Through Patch Panel, UTP Unshielded, 1U Rack Mount |
| 4 | 62680 | 3m (10ft) 6 Plug to 6 Plug Cat6 Unshielded LSZH(Blue) Pre-Terminated Copper Trunk |
| 5 | 66143 | FS S3800-48T4S 48x 100/1000Base-T with 4x 10GE SFP+ Switch |
| 6 | 20057 | Generic Compatible 1000BASE-T SFP Copper RJ-45 100m |
Quality Control System:
Demonstration
Cisco Nexus 9300 Series (Switch/Module : N9K-C9396PX; Uplink Module : N9K-M12PQ )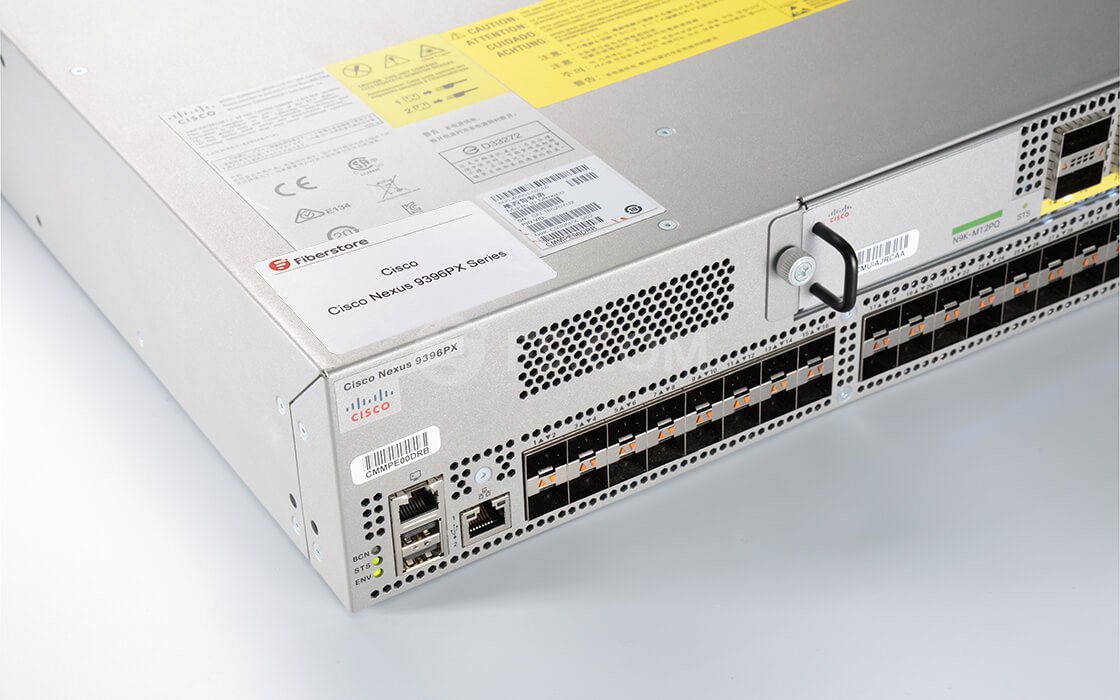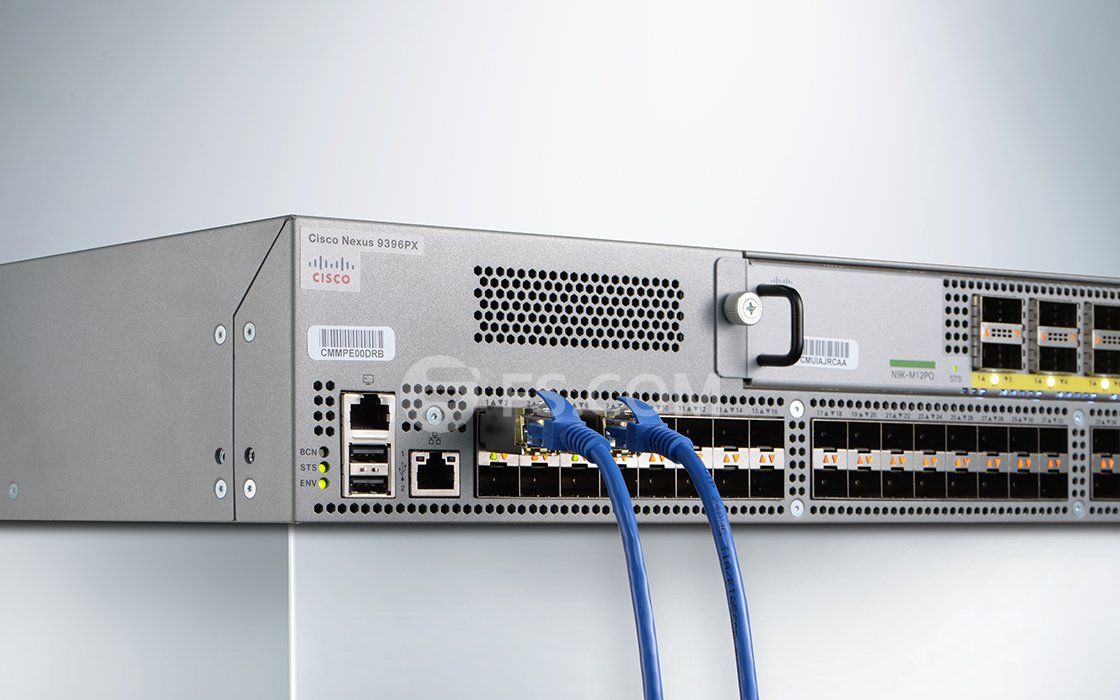 ---
Platform Support
Cisco GLC-TE is supported on a wide range of Cisco equipment.
FS S5800-48F4S Switch

Cisco IE-2000-8TC-G-L

Cisco 2500 CGS-2520-24TC

Cisco IE-4000-8GS4G-E

Cisco IE-2000-16TC-G-X

Cisco IE-4000-8S4G-E

Cisco IE-2000U-4S-G

Cisco 7600 RSP720-3CXL-GE

Cisco 4400 4331

Cisco IE-2000-4S-TS-G-B

Cisco IE-5000-16S12P

Cisco 6500 WS-X6724-SFP

Cisco 7600-ES+40G3C

Cisco IE-4000-4S8P4G-E

Cisco IE-3010-16S-8PC

Cisco 7600 76-ES+XC-20G3CXL

Cisco IE 2000U-16TC-G-X

Cisco IE-2000-16PTC-G-L

Cisco 6500 C6800-SUP6T

Cisco 7600 76-ES+T-20G

Cisco IE-2000-4TS-G-L

Cisco C6800-SUP6T

Cisco 6500 WS-SUP720-3B

Cisco IE-4000-4GS8GP4G-E

Cisco IE-3010-24TC

Cisco ASR 9000 A9K-RSP440-SE

Cisco 7600 WS-SUP720-3BXL

Cisco A9KV-V2-DC-E

Cisco 4400 4321

Cisco 6500 C6800-SUP6T-XL

Cisco 7600 76-ES+XC-40G3CXL

Cisco ASR 9000 ASR-9001-S

Cisco 2000 GRWIC-D-ES-6S

Cisco IE-4000-16GT4G-E

Cisco IE-4000-4T4P4G-E

Cisco ASR 9000 A9K-MPA-20X1GE

Cisco IE-2000-8TC-G-E

Cisco IE 2000U-4TS-G

Cisco ASR-9000V-DC-A

Cisco ASR-9000V-24-A
---
Packaging & Labeling
This easy to handle and well-protected transceiver package has been labelled and marked to default Fiberstore standards. Customized label or package solutions are available on request.
OEM & Customs
Partnering with a variety of world class OEM manufacturers for over 8 years, Fiberstore is able to provide customized high-quality and cost-effective solutions for all needs and specifications, including optical design, mechanical design, Printed Circuit Board (PCB) layout and electrical design, software & firmware design, integrated assembly, specific labels, etc. With surging sales and favorable customer feedback, Fiberstore has been expanding rapidly across the world and is becoming the leading provider of the optical communication industry. If any interesting, please contact our Tech Support:
tech@fs.com
, or Sales Team:
sales@fs.com
.
Shipment
Fiberstore can ship via FedEx, DHL, UPS, TNT, EMS or a customer-arranged carrier. Items are often shipped the same day (some transceivers can be out the door in 20 minutes). If we have no stock in any of our global warehouses, the shipment will be delayed for 1-2 days. DHL will take 2-4 business days for delivery and FedEx only needs 1-3 business days. For Spain, Italy, Brazil and certain other countries, items will take longer to arrive due to the customs clearance period.