N8500-32C (32*100GbE) 100GbE Open Networking Switch Preloaded Broadcom ICOS

The FS N8500-32C is a Top-of-Rack (TOR) or Spine switch in a compact 1U form factor, ideally suited for high performance and programmable data center environments. The N8500-32C provides 32 ports 100GbE QSFP28. Designed with top performance in mind, N8500-32C provides line-rate, high-bandwidth switching, filtering, and traffic queuing without delaying data. Redundant power and fans along with numerous high availability features ensure that N8500-32C is always available for business-sensitive traffic. With support for advanced features, including MLAG, VxLAN, SFLOW, SNMP, MPLS etc, this switch is ideal for traditional or fully virtualized data center.

The N8500-32C supports current and future data center requirements, including an x86-based control plane for easier integration of automation tools, an ONIE installer for 3rd party network operating systems and compatibility with Software Defined Networks via OpenFlow 1.3.11. Additionally, N8500-32C supports the advanced hardware based VXLAN feature to support over 16M virtual networks.
| | | | |
| --- | --- | --- | --- |
| Switch Class | Layer3, Dater center | Operating System | Broadcom ICOS |
| Switching Chip | Tomahawk BCM56960 | CPU | Intel Rangeley C2538 2.4Ghz 4-core |
| Switch Capability | 6.4Tbps Full-duplex | Packet Buffer Memory | 16M |
| Latency | 500ns | Max Power Draw | 550W |
Key Features
Layer 2 Hardware Supported
• 802.3ad LACP
• 802.1D STP, 802.1w RSTP, 802.1s MSTP, TRILL
• 802.1Q VLAN 4096, SVLAN, PVLAN
• 802.1 Q-in-Q double-tagged VLAN
• 802.1P L2 Prioritization
• 802.1AB LLDP
• 802.1x Network Access Control
• IGMP/MLD Snooping
• VM Switching/VEPA/VN-Tag/802.1Qbh
• Mirroring
• Storm Control
Layer 3 Hardware Supported
• Hardware-based IP Forward
• IPv4/v6 Routing Protocols: OSFP, RIP, IS-IS, BGP
• VRF
• ECMP/WCMP, VRRP
• MPLS, VPWS, VPLS, L3 VPN
• Hardware Based Tunneling: IPv4/v6, GRE, MiM
• IGMPv1/v2/v3
• IP Multicast: PIM-SM, PIM-DM, PIM-SSM
Traffic Management
• Flexible QoS Queuing for UC Packets
• Separate QoS Queues for UC and MC Packets (10 each/port)
• 2-Rate, 3-Color Policing
• SP, WRR, WDRR Queuing
• DCBX (ETS, PFC, CN/QCN)
• Per-Port DSCP
• Per-Port Oversubscription
Supported Optical Transceivers and Cables
• 100GBASE-SR4
• 100GBASE-LR4
• 100G AOC/DAC
• 100G to 4x25G AOC
• 100G to 4x25G DAC
• 40G BASE-SR
• 40G BASE-LR4
• 40G BASE AOC/DAC
---
Powerful 100GbE Open Networking Switch
The N8500-32C designed with top performance in mind, provides line-rate, high-bandwidth switching, filtering, and traffic queuing without delaying data.
---
Front and Back Panel Overview
---
High-Performance L2/L3 Data Center Switch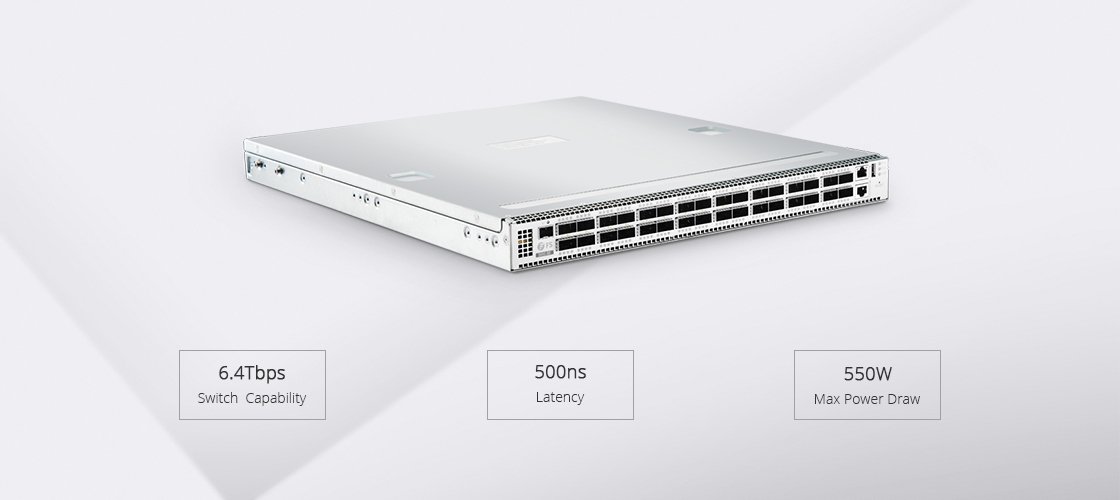 ---
Data Center Grade Hardware Design
Hot-swap Power Supplies
Hot-swappable Fans
Low Power Consumption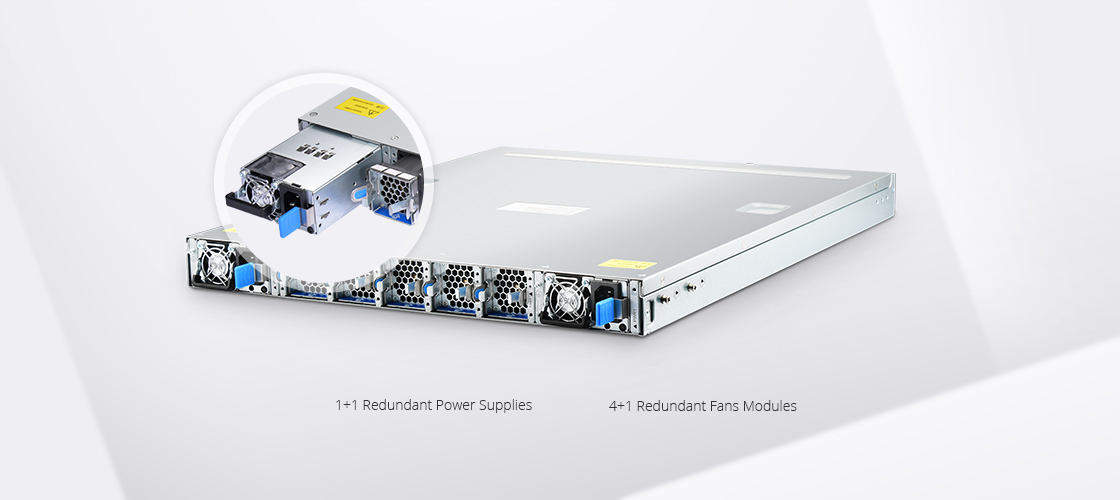 ---
N-Series VS S-Series
FS provides N-Series switches and S-Series switches. N-Series is 25G/100G open switch, Which is for next generation metro, data center and enterprise network applications. S-series 1G/10G/40G/100G switches are aiming to achieve flexibility, efficiency and cost effectiveness in data center networks.