Background
The escalated demand for bandwidth and capacity are driving networks to look for agile, cost-effective data optical transport solutions. The Murphysboro government of Illinois needed to increase their network capacity to create a highly flexible network that will support seven sites of public infrastructures within the region.The government had five buildings connected via multimode fibers in existing Gigabit Ethernet switch. They managed to install single mode fibers in town to link numerous buildings that can access city LAN. The problems they encountered including: They had little knowledge about WDM technology and had no idea how to leverage existing wavelength and add new sites to the link. How to transfer multimode to singlemode fiber to achieve a relatively longer data transmission.SolutionFS deployed a cost-effective CWDM OADM solution, including the 8CH CWDM Mux/Demux, CWDM OADM and OEO transponder. Based on the requirements, there was no need for the client to make changes to their existing infrastructure.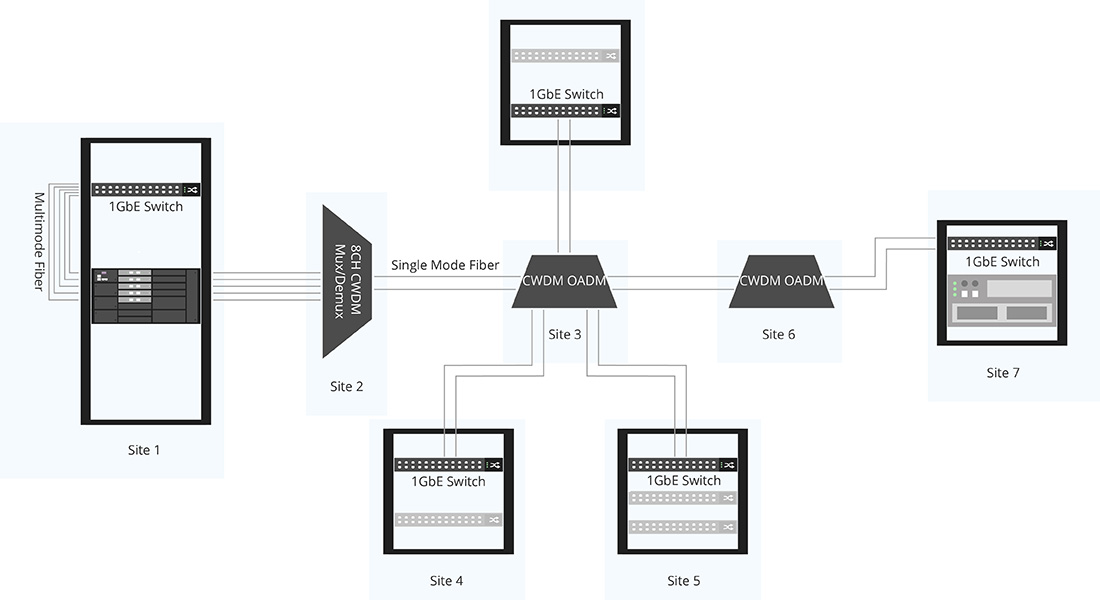 Conclusion
This design has provided a flexible and transparent solution, which can not only add new sites for the whole link but also prepares for future fiber expansion. FS CWDM and OADM equipment are easy to install, enable fast network deployment and have low power consumption, all of which significantly reduce cost while making for a compelling ROI.
Related Resource
Considering that the business is in rapid growth, the IT company upgraded its network with an FS Wi-Fi 6 solution in the 5-floor building where will house up to 1,000 employees in the future.