FS Delivers "One-Stop-Shop" Data Center Solutions
Our team has the confidence, flexibility, and expertise to handle all phases of your data center integration project. From requirements gathering to the delivery of a turn-key solution – and all phases in between - you can rely on our solution services as your central resource for project success. With our rich products such as racks, cabinets, switches, transceivers, fiber cables, and so on, we can provide a wide range of solutions focused on customer satisfaction, quality, and energy efficiency. Our global footprint, dedicated and skilled professionals, and integrated supply chain will ensure you get what you need, no matter where you are in the world.
25G/100G Data Center Network Solution
With the rise of cloud computing and big data, Internet data traffic has exploded. The current 10G-100G network with traditional configuration management cannot meet the increasing demands for business traffic. FS All-in-One 25G/100G Data Center Network Solution was born to achieve the network upgrade.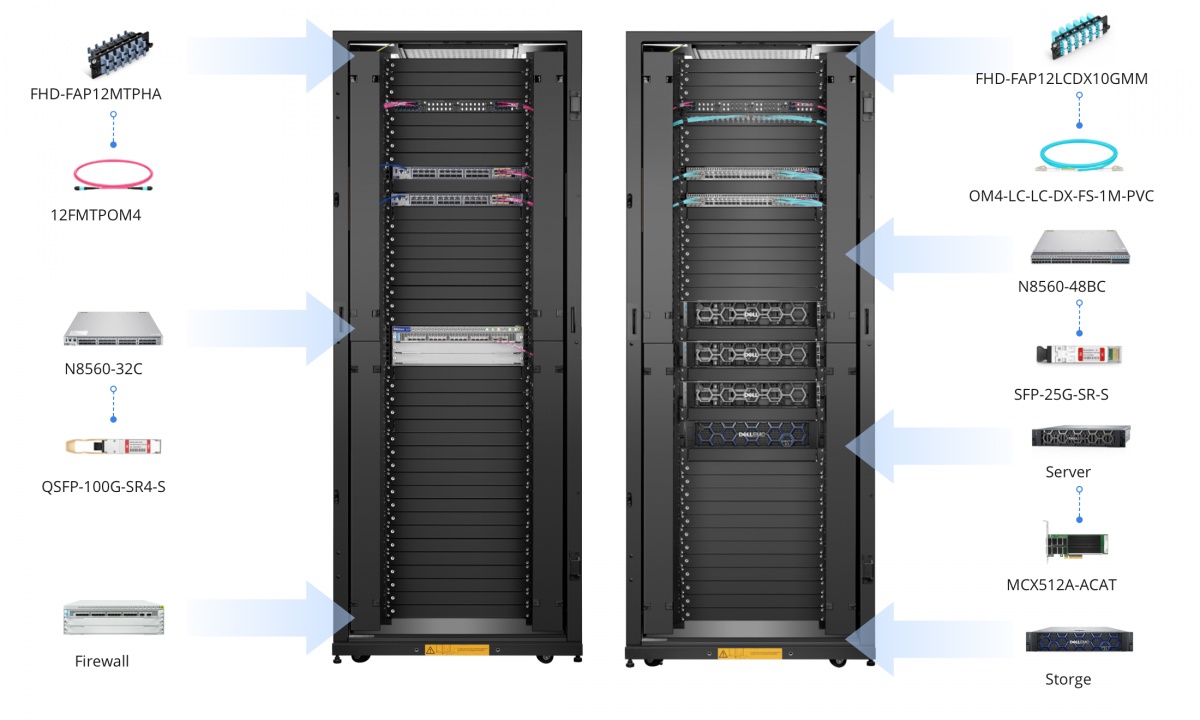 *All items not including clickable price tag icon will be coming soon.
Advantages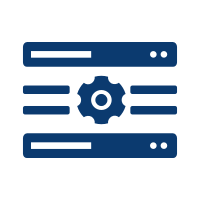 Improve operational efficiency
Simplify duplicate network configuration by automation helpers like Netconf, OpenFlow, Python, Zero Configuration, Ansible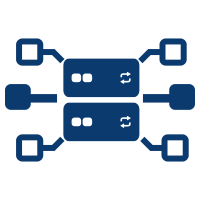 Flexible expansion
the entire data center is constructed with POD (Point of Delivery) as the unit which can be added as the scale expands horizontally. Adding and removing POD within the capability of the switch won't alter the network architecture
High-quality data transmission
A fine-grained QoS flow control system is introduced with speed reduction and pause function to avoid packet loss caused by congestion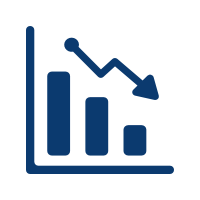 Minimize your budget at the most
One-stop purchasing for all components, reducing time waste
Effectively avoid incompatibility and waste of resources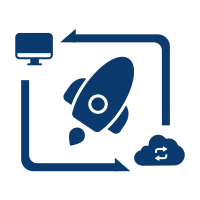 Ensure the efficient operation of the network
After multiple verification testing to ensure network stability
High-quality organized deployment, convenient for maintenance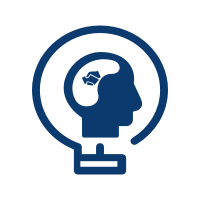 Our experts optimize your customize operations
Design for Excellence; Performance benchmarks for your specific needs
Get lifetime support for network operation starting with expert design and implementation knowledge
Working With FS Engineers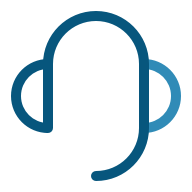 Consult Demand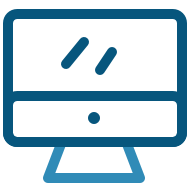 Solution Design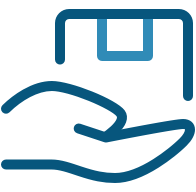 Solution Delivery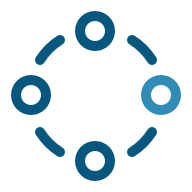 Lifetime Support
Five Phases of the Solution Integration Process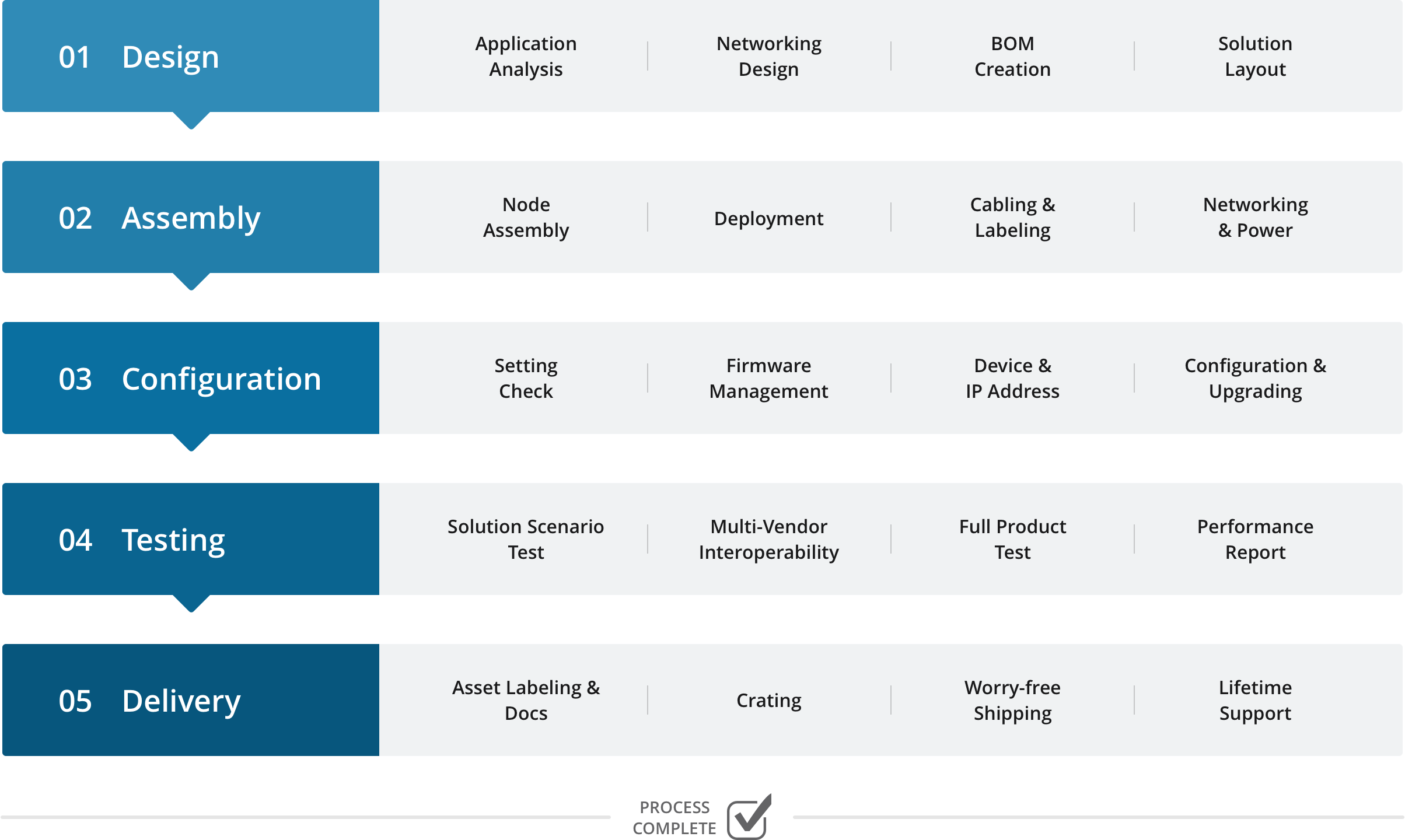 Customer Stories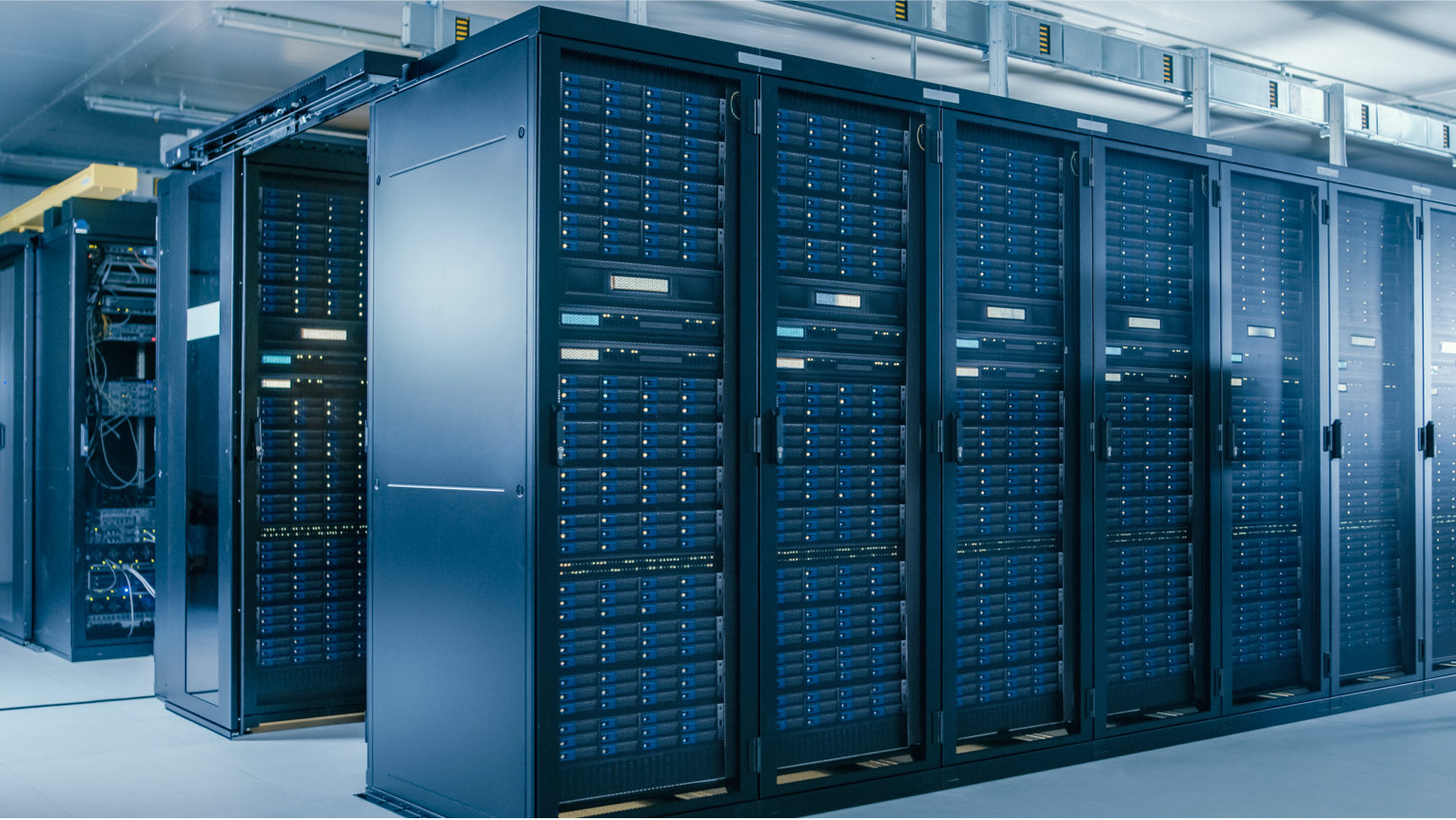 GIG Technology——Edge Cloud Service Company
Each rack has at least 8 nodes with dual 10G, an IPMI port, and a management port
More than 6PB of HDD and 1PB of SSD storage
FS S8050-20Q4C
Solution Type – Spine-leaf Architecture with 1G LAN access, 10G LAN distribution, and 40G LAN core switches
View more about the case
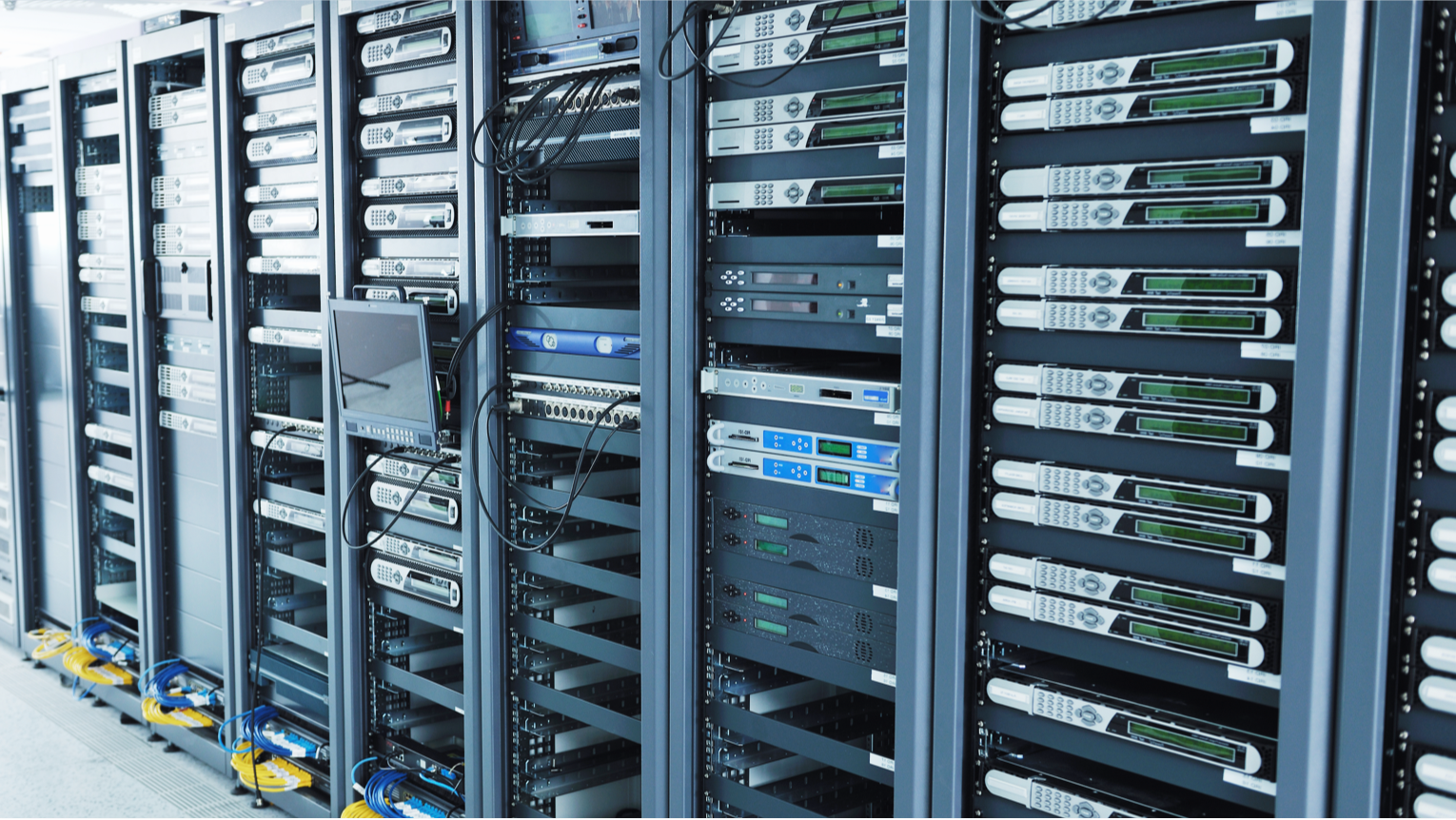 Microsoft Storage Spaces Direct (S2D) Converged Networking Project
Meet 120 Virtual Machines(VMs) used by 600 employees
Storage Spaces Direct (S2D) traffic,about 50T
FS S5850-48S6Q
Solution Type – Spine-leaf Architecture with 1G LAN access, 10G LAN distribution, and 40G LAN core switches
View more about the case


Thank you FS for helping push the edge with us on projects ranging from traditional data centres to underwater such as Natick and optics from 10Ge to 100Ge they are definitely a partner to count on.

Learn More About FS Solution Design Services
Get more information about solution design services
Learn More
