Expect More From Your Enterprise Network
With the rapid development of the Internet era and the fast growth of enterprise business, the existing network is facing increasing challenges and problems such as bandwidth bottlenecks, network instability, low security, and inconsistent management etc..
To solve the problems affecting the Internet enterprise office network, this solution uses firewalls and gateways in the network exit to ensure enterprise network security and optimizes the network architecture and adopts redundancy technology to improve network reliability and network bandwidth, so as to ensure normal business operation; at the same time use software Build a unified management, operation and maintenance platform to improve network operation and monitoring capabilities and bring more value to the enterprise.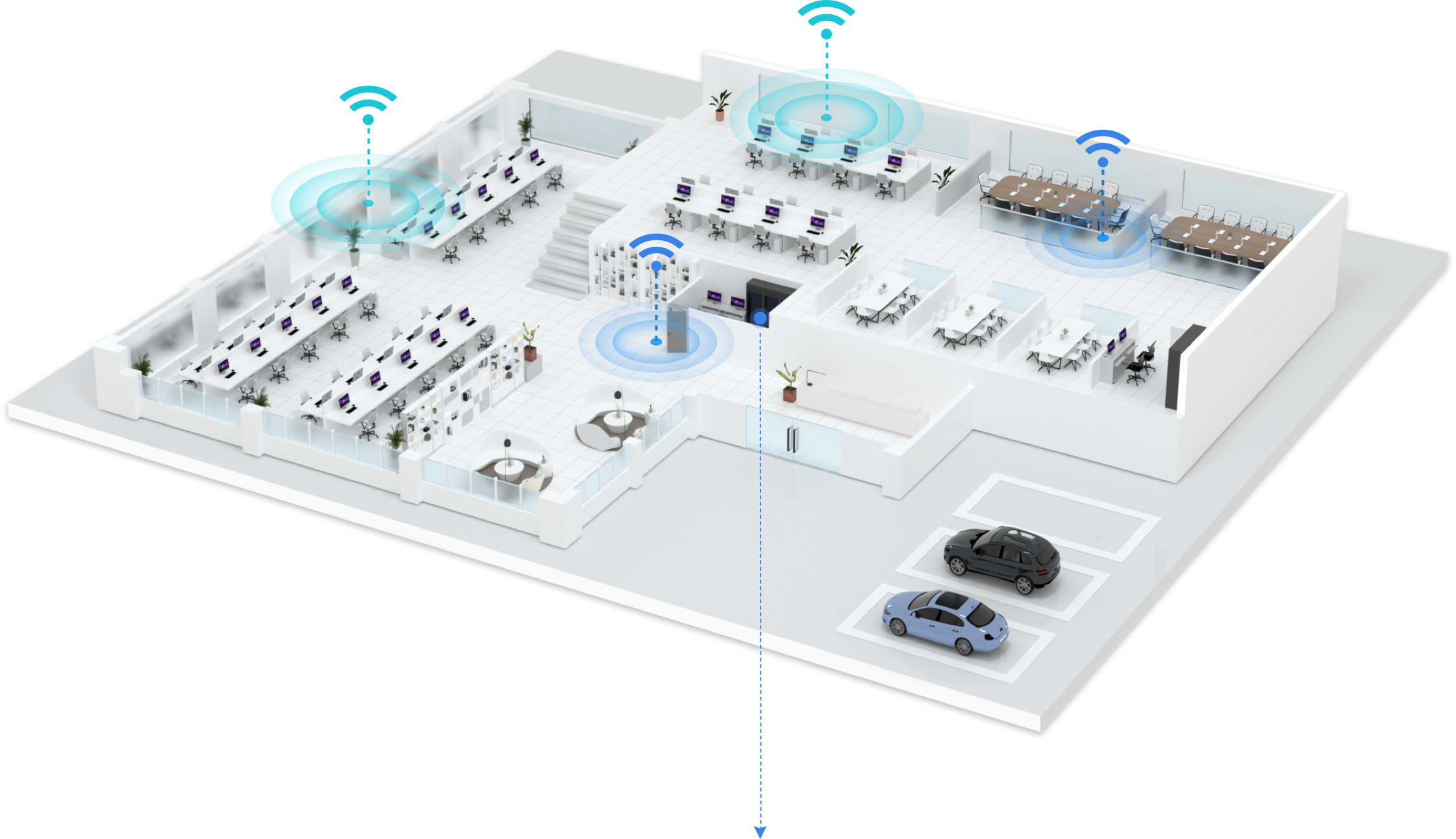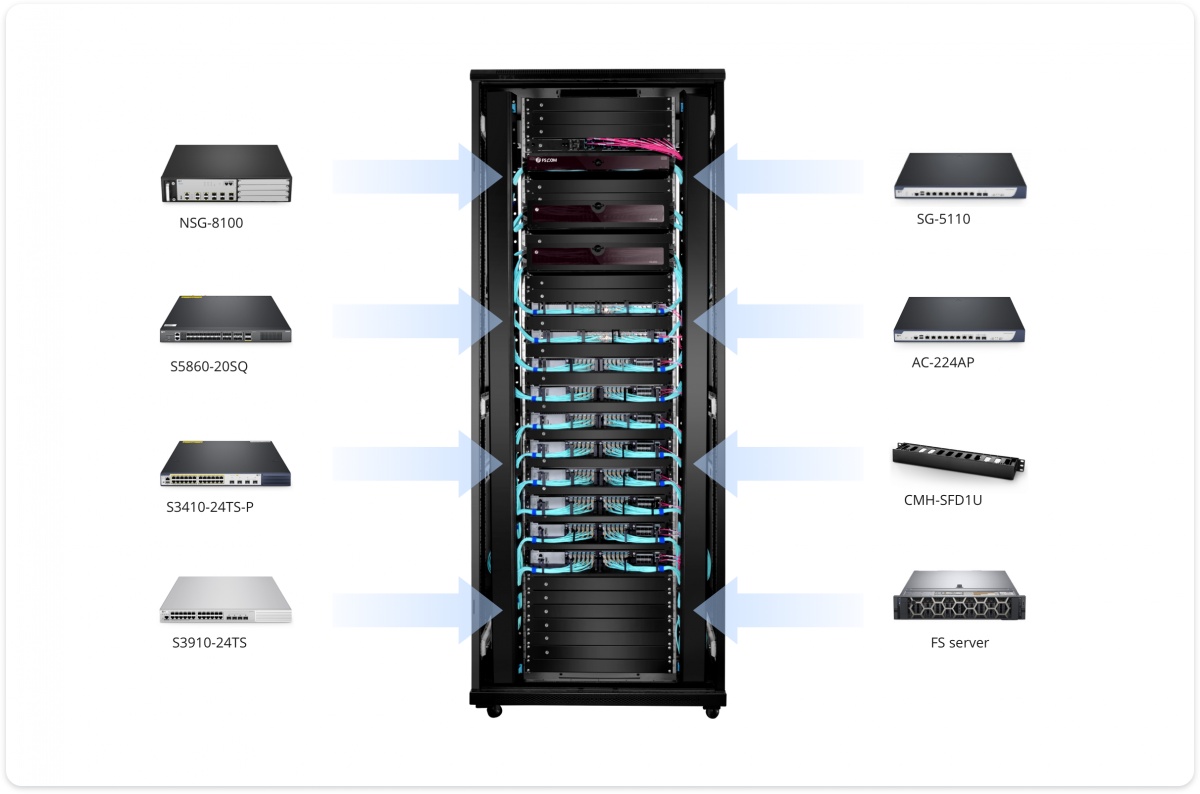 *All items not including clickable price tag icon will be coming soon.
Advantages
High Reliability
Stacking two FS S5860-20SQ switch as the core switches to achieve hot standby redundancy
Connecting the core switches with access switches via LACP to increase bandwidth and network reliability
Advanced Security
Provide users with L2-L7 network security protection through access control and intrusion prevention functions
Using attack recognition algorithms, it can effectively resist DoS/DDoS attacks such as SYN Flood, UDP Flood, and HTTP Flood
Unified Management
Users can utilize Zabbix to realize unified management and monitoring via SNMP, greatly simplify network management
Connecting the core switches with access switches via LACP to increase bandwidth and network reliability
Full Coverage, High Capacity
Provide seamless roaming Wi-Fi coverage across the entire network to improve the overall efficiency of mobile office workers
Support the growing demand for Wi-Fi and mobile access requirements of thousands of employees and visitors
Working With FS Engineers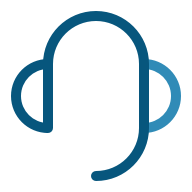 Consult Demand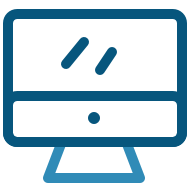 Solution Design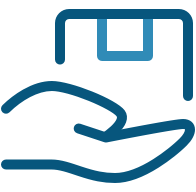 Solution Delivery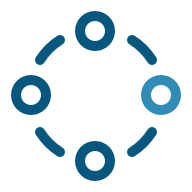 Lifetime Support
Five Phases of the Solution Integration Process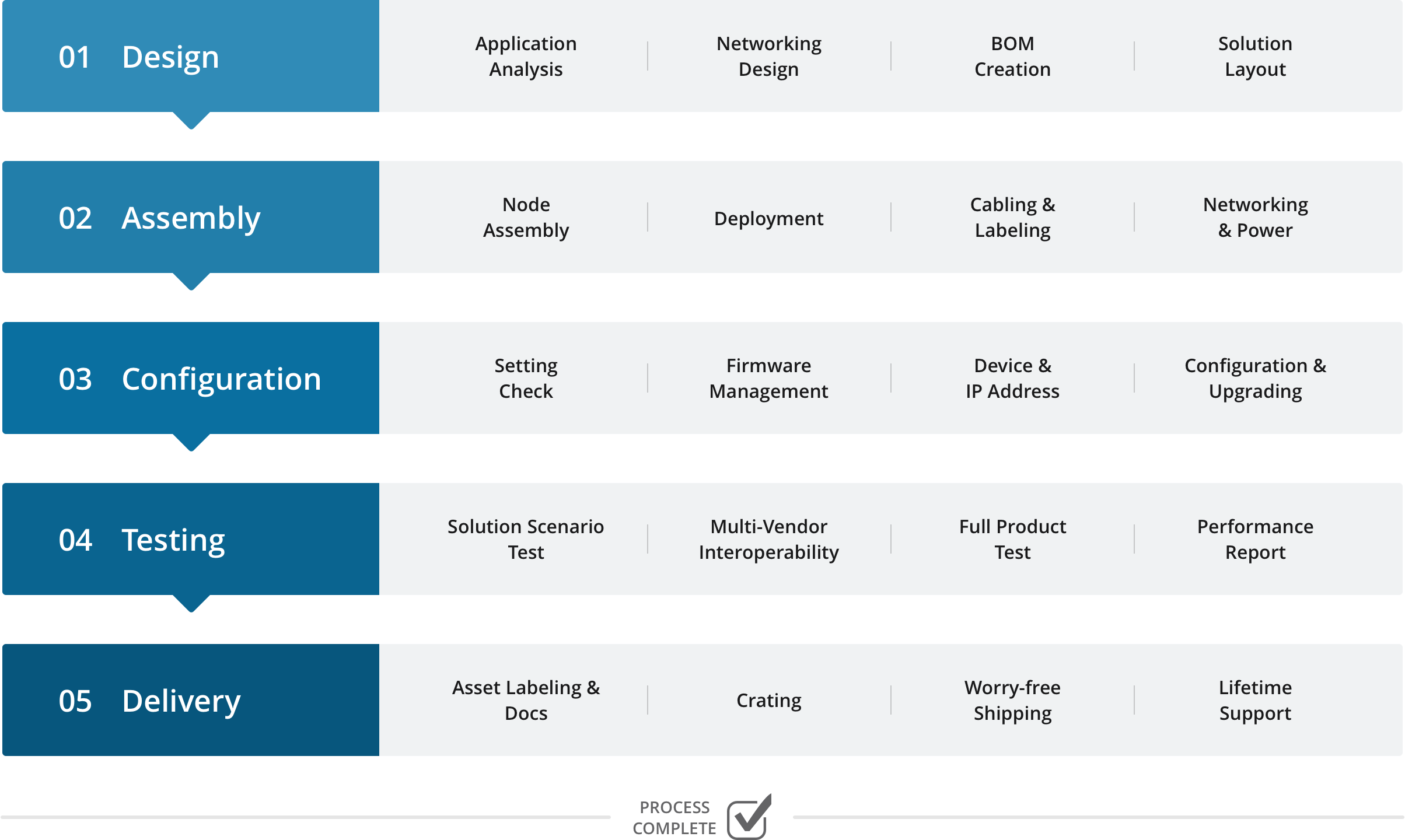 FS Research Center
Adhering to standard five phases, FS R&D center is committed to the research and development of user-centered products and solutions. By listening to users' feedback, analyzing the market trends, and cooperating with strategic R&D partners, FS has developed products and solutions that meet users' special needs.
Learn More
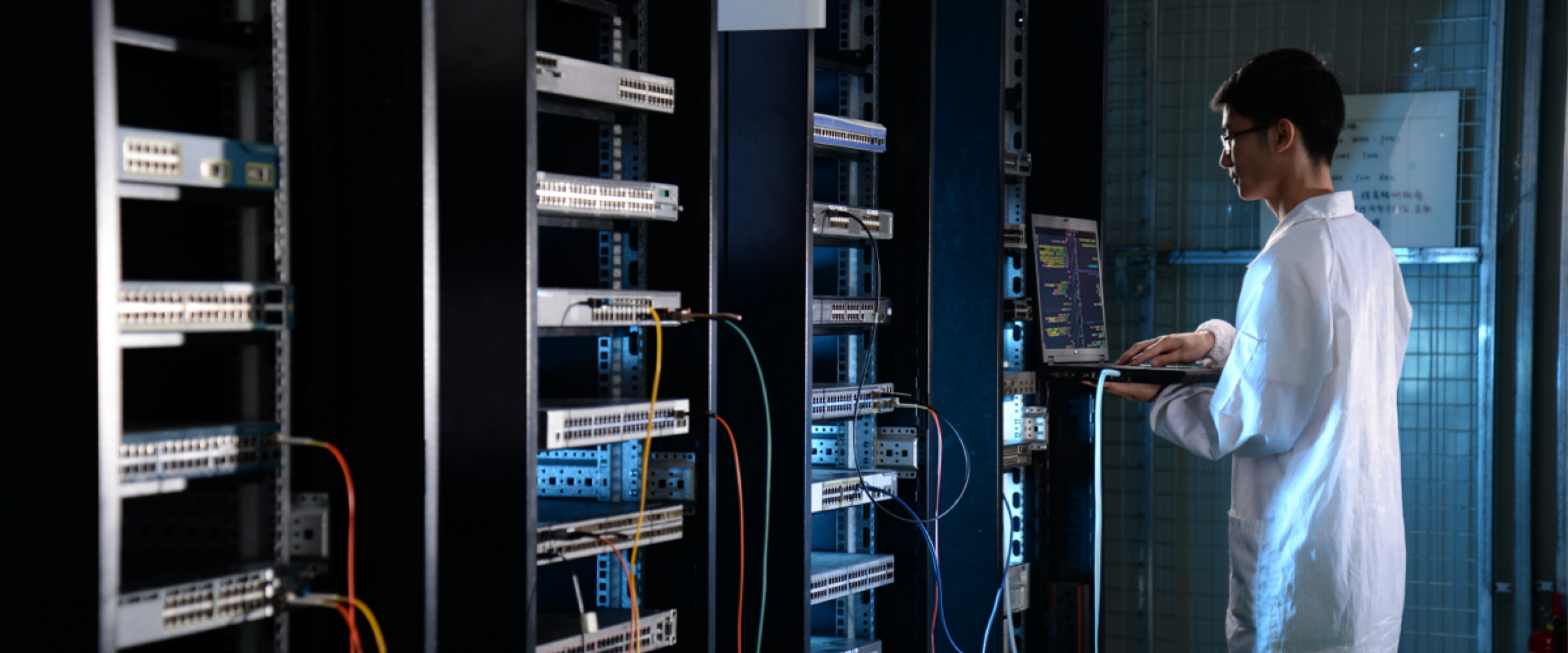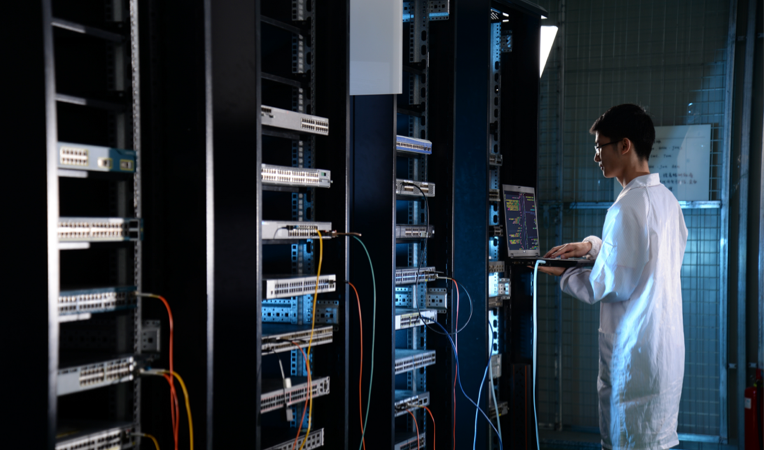 Learn More About FS Solution Design Services
Get more information about solution design services
Learn More
