Consistent and Solid Coverage, Fast Wi-Fi Performance
In today's small and medium-sized enterprise environment, with more devices and applications connecting to the network, coupled with aging network infrastructure, the FS's existing network was struggling to keep up with business demands.
To improve overall wireless network performance and security while addressing the challenges of secure access from both employees and visitors, FS has launched a comprehensive Wi-Fi 6 network upgrade project, in which the office building can achieve full coverage of high-speed wireless networks to meet the network needs of various businesses and improve office efficiency.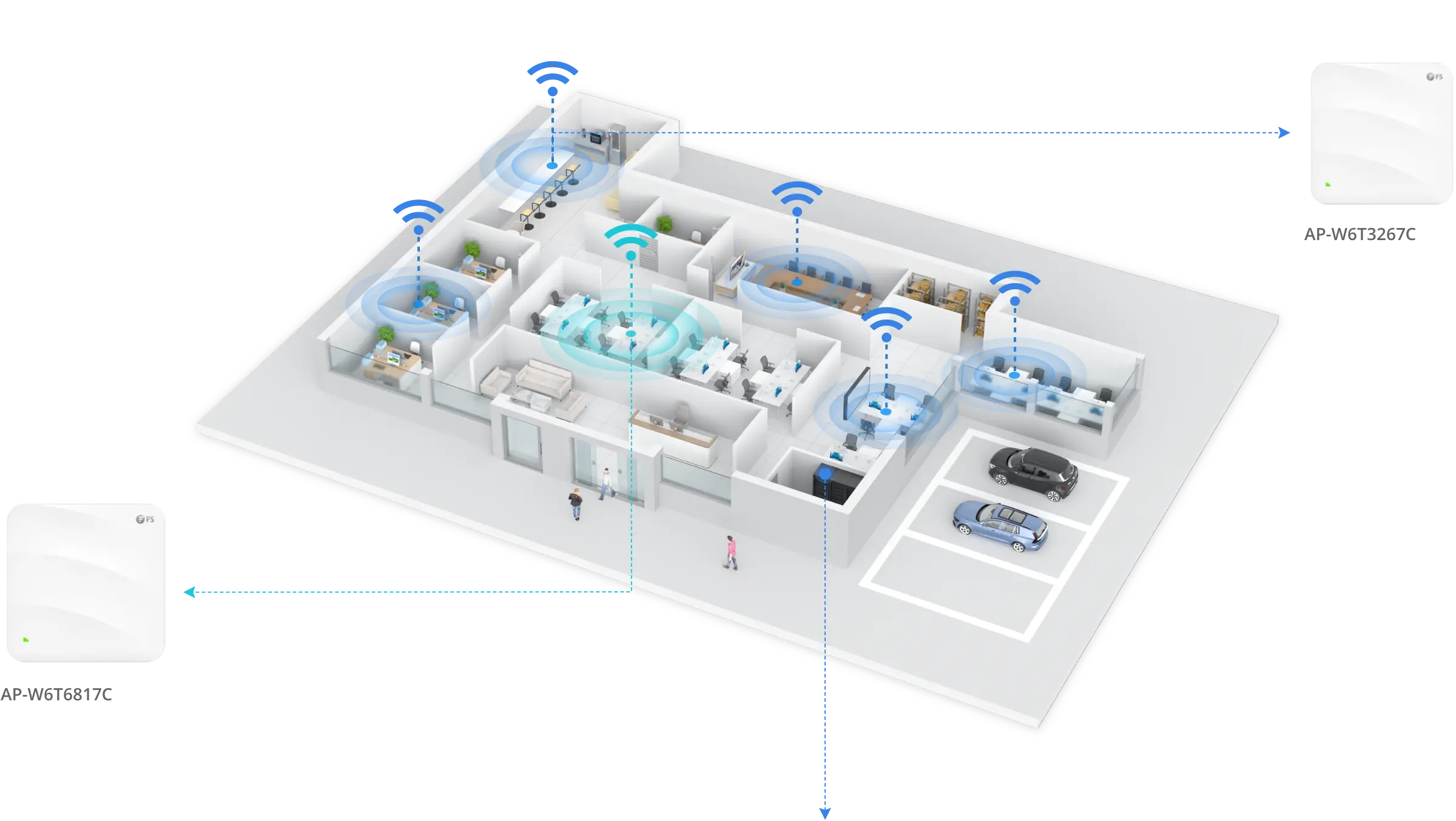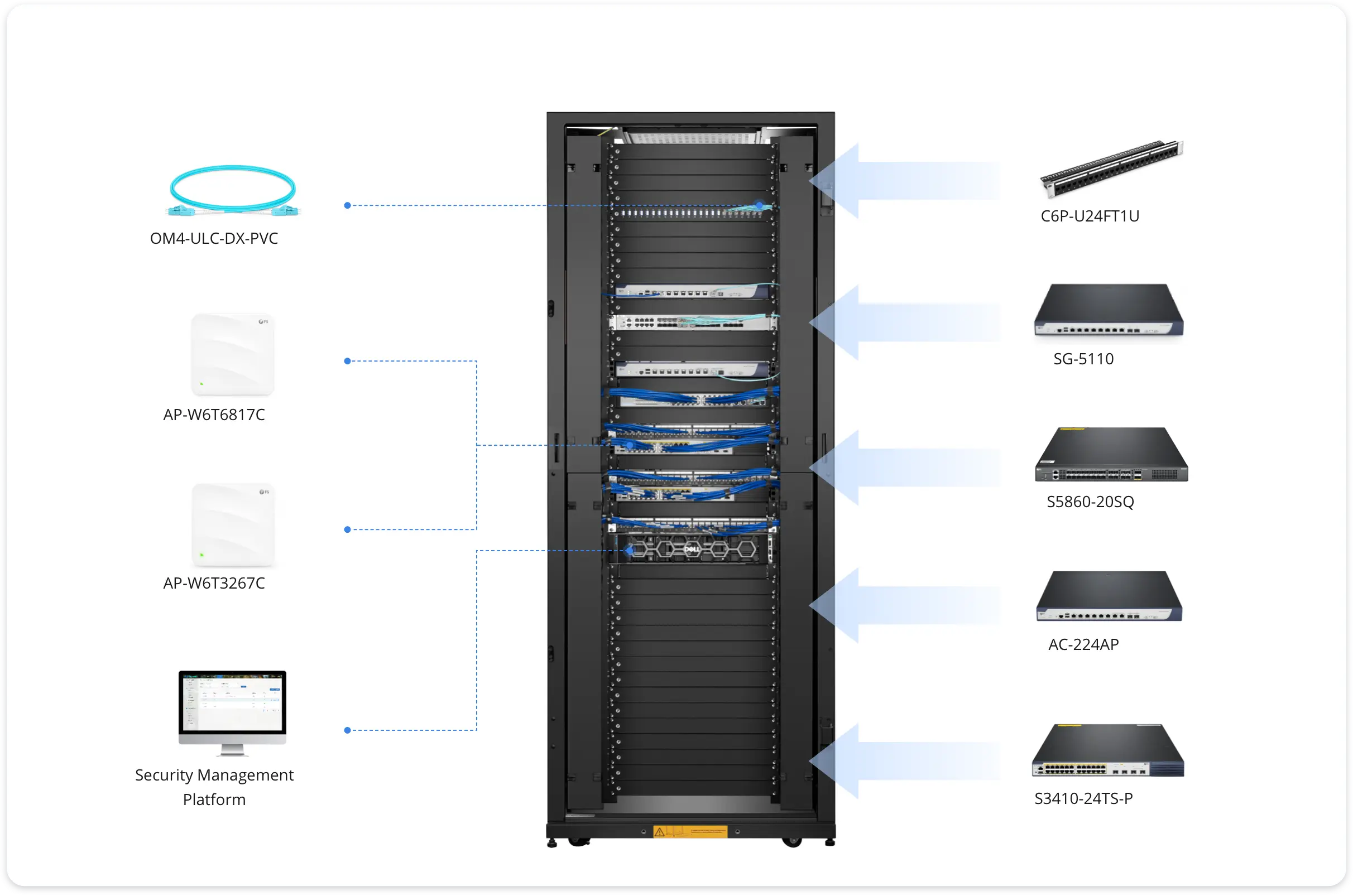 *All items not including clickable price tag icon will be coming soon.
Advantages
High-Speed Wi-Fi Experience
Multi-radio Wi-Fi 6 improves efficiency and ensures a good user experience in high-density meeting room scenes

Optimized RRM wireless network improves user experience in demanding environments
Full Coverage, High Capacity
Seamless roaming Wi-Fi coverage for all indoor places improves the overall efficiency of mobile office workers

Supporting increasing demand and mobile access requirements for Wi-Fi by thousands of employees and visitors
Safe and Reliable
Deliver both an uninterrupted network experience, and secure visitor management system through visitor authentication

Protecting the network from threats with powerful firewalls, WIDS, access control and URL filters
Easy to Maintain
Strong Network Compatibility
100% backward compatibility of Wi-Fi 5 (802.11ac) and Wi-Fi 4 (802.11n) devices

Future-proofs Wi-Fi, lowering future deployment costs
Guaranteed Delivery
Global warehouses ensure fast shipping

Technical experts help confirm the scenario to ensure the feasibility

Online technical support ensures on-site construction and commissioning
Working With FS Engineers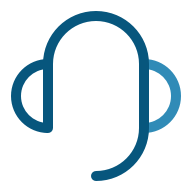 Consult Demand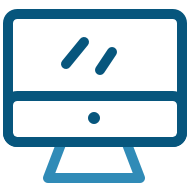 Solution Design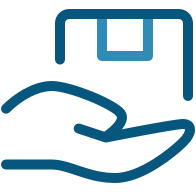 Solution Delivery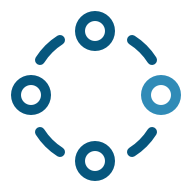 Lifetime Support
Five Phases of the Solution Integration Process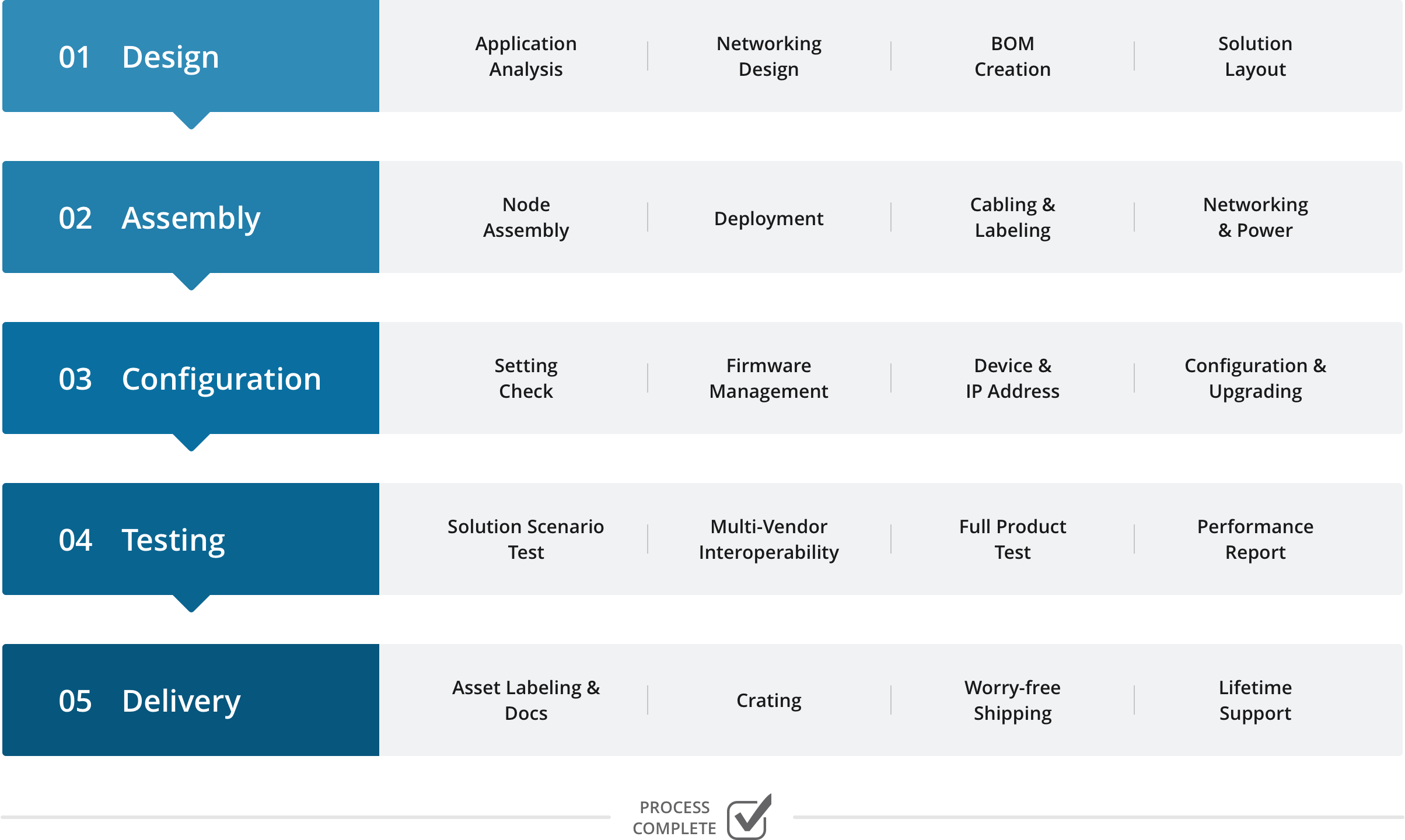 Case Study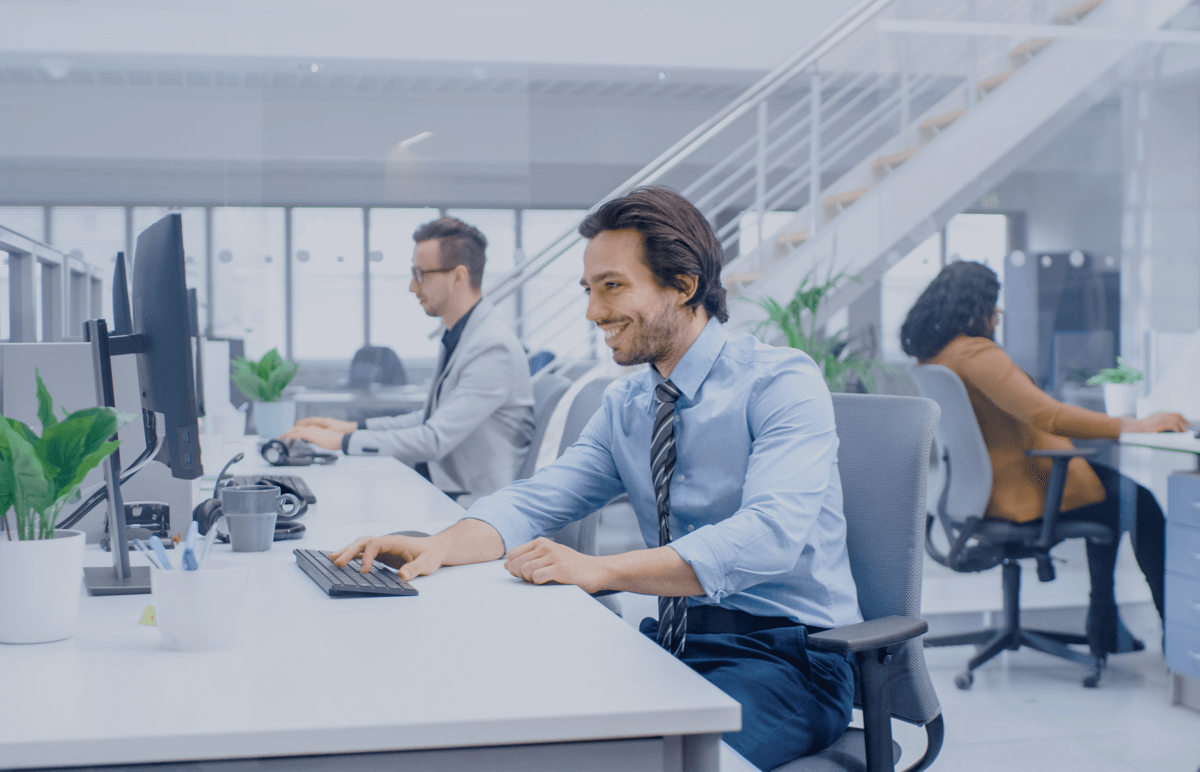 Reliable and Efficient Network Access
Quick and reliable access services for up to 1,000 employees

Pre-ax, AirRorder, CorrectLink and DWO are combined to reduce interference, contributing to a seamless experience

FS AP-W6T6817C
Solution Type: Spine-leaf architecture with 1G LAN acess,10G LAN distribution
View more about the case

Learn More About FS Solution Design Services
Get more information about solution design services
Learn More
