Customized Single Channel DWDM 100GHz Optical Filter

DWDM 100GHz Optical Filter module extensively used in EDFA, Raman amplifiers, WDM networks and fiber optics instrumentation is based on Thin Film Filter (TFF) technology. The device combines or separates light at different wavelengths in a wide wavelength range. It can expand the capacity of a single fiber to achieve bidirectional communication, so that widely used in optical network upgrade and expansion, or introduce new comprehensive business etc.

FS provides filter-based wavelength division multiplexing (WDM) filter devices that are customized to the particular wavelength bands for your special applications.
Product Details
| | | | |
| --- | --- | --- | --- |
| Fiber Type | Single fiber | Fiber Diameters | 250um/900um/2.0mm/3.0mm |
| Input/Output Fiber Length | 0.5m/1m/1.5m | Connector | None/LC/SC/FC/ST, UPC/APC polish |
| Passband Ripple | < 0.3dB | Polarization Mode Dispersion | < 0.1ps |
| Package Type | Steel tube/ABS box | Return Loss | > 45dB |
| Operation Temperature | -40°C~+85°C | Storage Temperature | -40°C~+85°C |
---
Customized Service
Connector
Various connectors are available - LC/SC/FC/ST, UPC/APC polish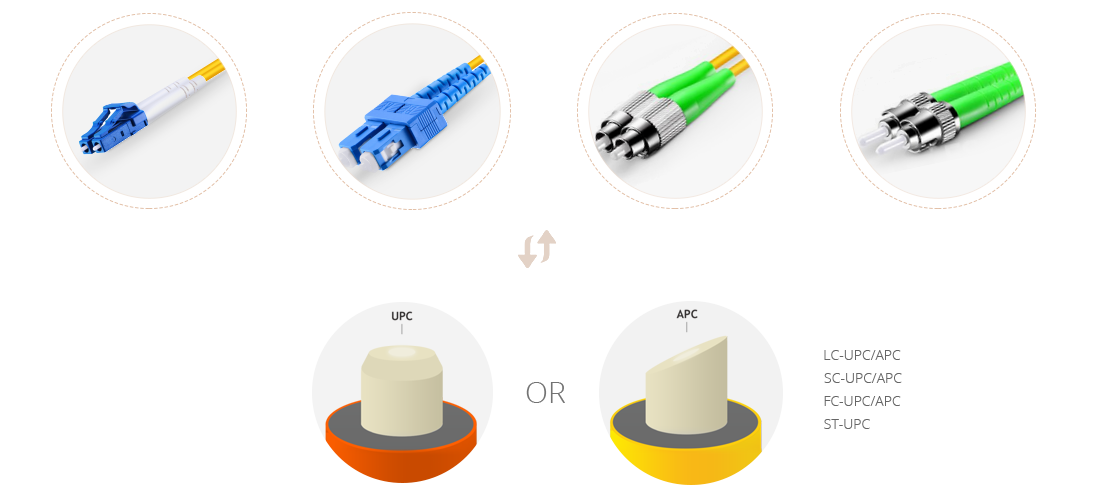 ---
Application of Different Wavelengths
Our FWDM product family covers a wide range of wavelength windows commonly used in different optical fiber systems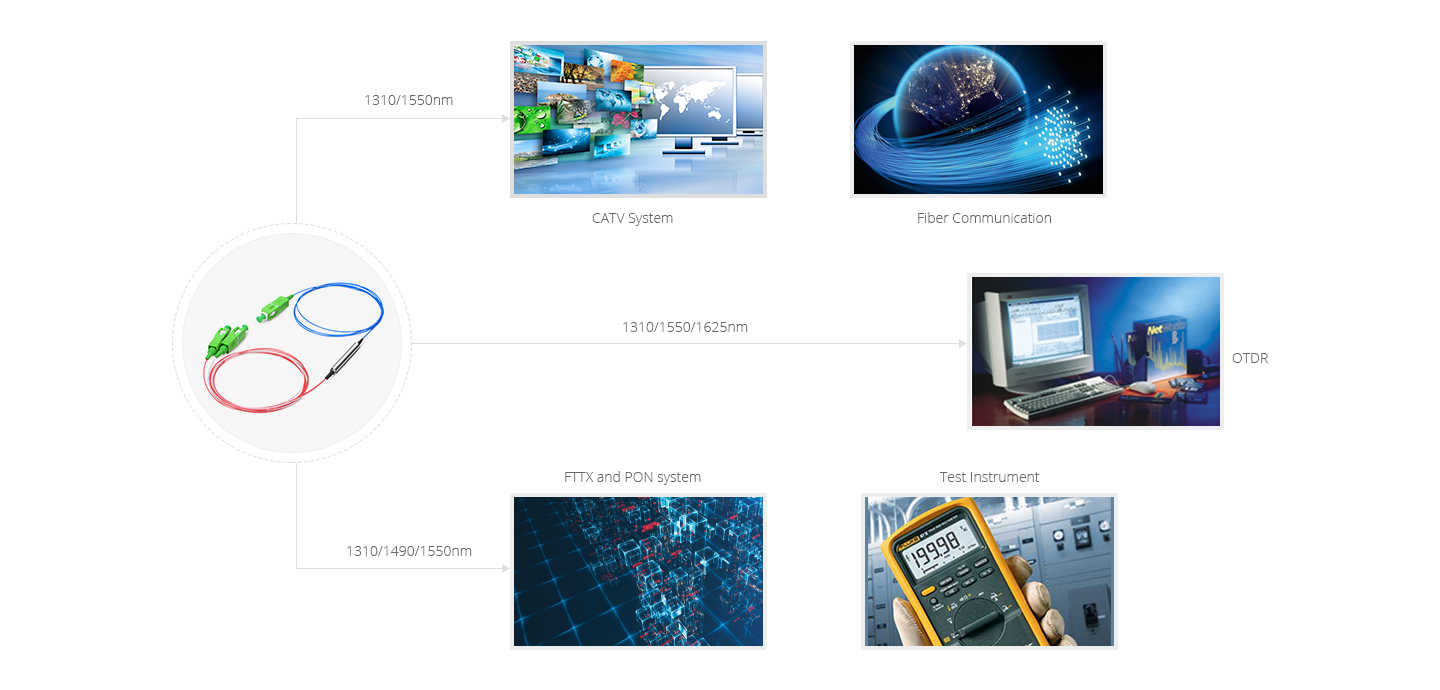 ---
Housing
FS provides optical packages of FWDM according to your references

---