16ch DWDM Mux/Demux in One 1U Rack Mount Chassis, 100GHz ITU Grid, C43-C58, w/Expansion port, Duplex LC/UPC

DWDM Mux Demux is usually used for long-haul transmission where wavelengths are packed tightly together over the C-band, up to 48 wavelengths in 100GHz grid(0.8nm) and 96 wavelengths in 50GHz grid(0.4nm). It's protocol transparent and suit applications including 10/1G Ethernet, SDH/SONET, 16/8/4/2/1G Fibre Channel, FTTx and CATV.
Product Specification
Wavelength
16 channels C43-C58
Channel Spacing
100GHz (0.8nm)
Channel Passband
±0.11nm
Insertion Loss
≤ 4.6dB (with connectors and adapters)
Passband Ripple
≤ 0.5dB
Insertion Loss @ Exp
≤ 4.3dB (with connectors and adapters)
Technology
TFF (Thin Film Filter)
Isolation
Adjacent channel ≥ 30dB
Non-adjacent channel ≥ 40dB
Return Loss
≥ 45dB
Directivity
≥ 45dB
Polarization Dependent Loss
≤ 0.3dB
Polarization Mode Dispersion
≤ 0.1ps
Operating Temperature
-5°C~ +65°C
Storage Temperature
-40°C~+85°C
Net Weight
4.5kg (10lb)
Dimensions (HxWxD)
1.73"x19"x10.28" (44x481.8x261.2mm)
---
---
Product Highlights
Mux/Demux 16 Channels over Dual Fiber
Built-in Mux and Demux in one unit, working on two network fibers
Protocal and rate transparent for applications up to 10Gbps
Completely passive, no power& no cooling required

---
Duplex LC Client Ports

Simple connection between the transceiver and passive Mux/Demux unit

Change Mounting Depth

The mounting bracket, flexible to expand or reduce the mounting depth
---
Expansion Port - For Future Bandwidth Increasing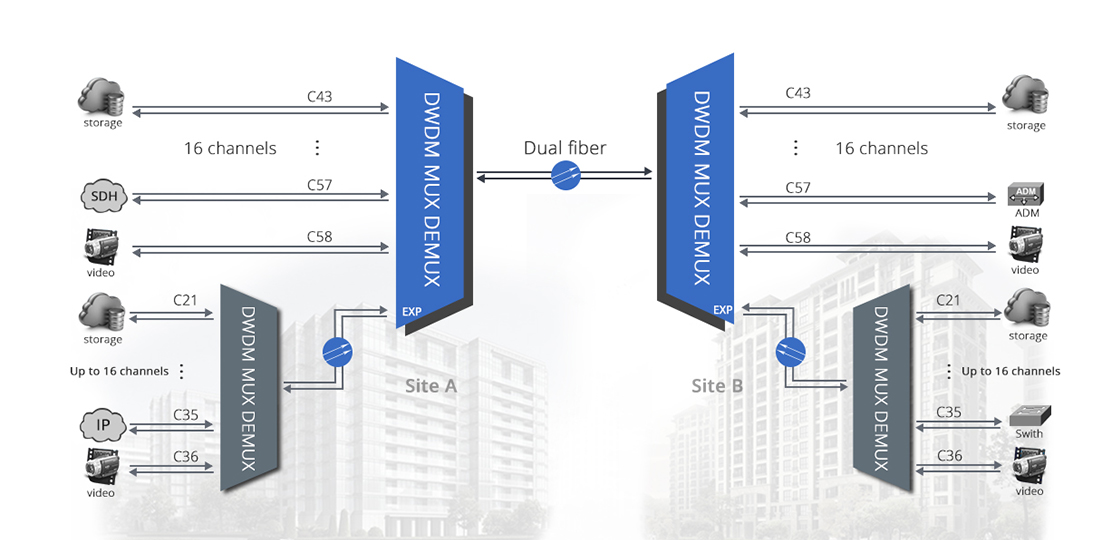 ---
On the Importance of Cable Management
High degree of protection, robust 1.2mm SPCC construction & 0.15mm black powder coat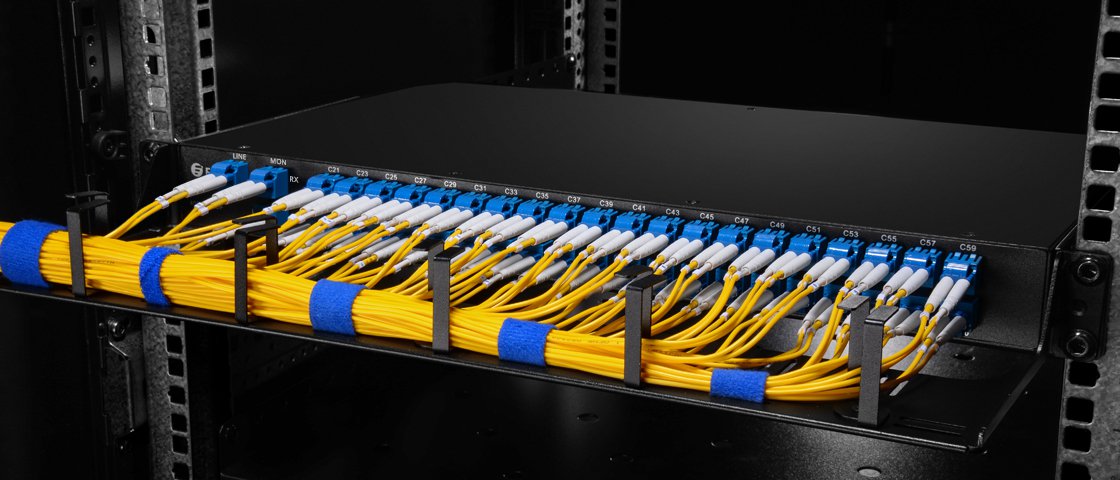 Tips
• MUX can be used to build and augment WDM networks by increasing network bandwidth capacity if combined with EDFA, transponders and other FMT assemblies.
• When it is not in use, please always capped with a clean dust cap, and always keep adapter ports and fiber connectors clean.
• Attached sticker describes the specifications of MUX, which improves deployment flexibility for your WDM system.
• As a leading communication corporation devoting to design, R&D, innovation, FS pursues all-round and tailored solutions with the optimal products, welcome to contact
tech@fs.com
or
sales@fs.com
.
---