1ch Dual Fiber DWDM OADM Plug-in Module, C21, East and West, Duplex LC/UPC

FS.COM unique 1ch DWDM plug-in module is a passive optical add/drop multiplexer designed for metro access applications that represent the state of the art in fiber optics design. A dedicated wavelength can be dropped out of a fiber optic link that parallel transmits multiple DWDM wavelengths by using an add&drop multiplexer. All incoming wavelengths are received at one of the both line ports.

The required wavelength/application are dropped by the so-called ''drop'' client port. This in the further course unused wavelengths can be connected with a new application by the socalled ''add'' port.
Product Details
| | | | |
| --- | --- | --- | --- |
| Wavelength | 1 channel C21 | Operating Wavelength | 1520nm-1570nm |
| Channel Passband | ±0.11 nm | Passband Ripple | ≤ 0.5 dB |
| Channel Spacing | 100GHz(0.8nm) | Return Loss | ≥ 45 dB |
| Add/Drop Insertion Loss | ≤ 1.2 dB (with connectors and adapters) | Pass-through Insertion Loss | ≤ 1.3 dB (with connectors and adapters) |
| Adjacent Channel Isolation | ≥30 dB | Non-adjacent Channel Isolation | ≥35 dB |
| Polarization Dependent Loss | ≤ 0.2 dB | Polarization Mode Dispersion | ≤ 0.1 ps |
| Directivity | ≥ 50 dB | Dimensions (HxWxD) | 1.73"x8.35"x10.04" (44x212x255mm) |
| Operating Temperature | -40°C~ +85°C | Storage Temperature | -40°C~ +85°C |
Quality Certification
Quality and standards are the foundation of FS.COM. We are dedicated to providing customers with the outstanding, standards-compliant products and services.
FS.COM has passed many quality system verification, like ISO9001, CE, RoHS, FCC, established an internationally standardized quality assurance system and strictly implemented standardized management and control in the course of design, development, production, installation and service.
Lifetime Warranty
All the fiber optic products in FS.COM are fully warranted against defects in material and workmanship with a lifetime guarantee. This warranty does not cover damage caused by accident, improper care, improper use, negligence, normal wear and tear, or the natural breakdown of colors and materials over extended time and use .
---
Product Highlights
DWDM Passive Optical Add-Drop Multiplexers
Add and drop the selected wavelengths in both east and west bi-directions on dual-fiber paths
Low-profile module can be integrated into 2-slot 1U 19'' rack mount for easy installation & expansion
Completely passive, no power&no cooling required, suited to Video, CATV, FTTx applications.

---
Excellent Transmission Performance
Ultra Low Transmission Loss
The wavelength of 1ch C21 (1560.61nm) DWDM OADM is in the C band with the lowest transmission loss, which shows long-term stability and provides an access to connect to an amplifier to extend the distance of pass-through traffic.


Dual Fiber Bi-directional Transmission
One fiber only transmits the optical signal in one direction, and the reverse optical signal is transmitted by another fiber. The same wavelength can be reused in two directions.
West and East Module
Dual-side transmission. It drops an individual channel from the network fiber, and it also provides the ability to add that same channel onto the network fiber.

---
Add/Drop 1 Channel Signal Across Two Sites
1ch DWDM OADM adding and dropping one DWDM channel C21 into two fibers and bypass the rest DWDM Mux Demux wavelengths to the destination. Combined with Mux, EDFA and DCM, a 120km 3-site point-to-point optical transmission system can be achieved.

---
Products & Services for Better Networking
FS provides professional team to design various solution for you | Learn More
And recommends high-quality and cost-saving product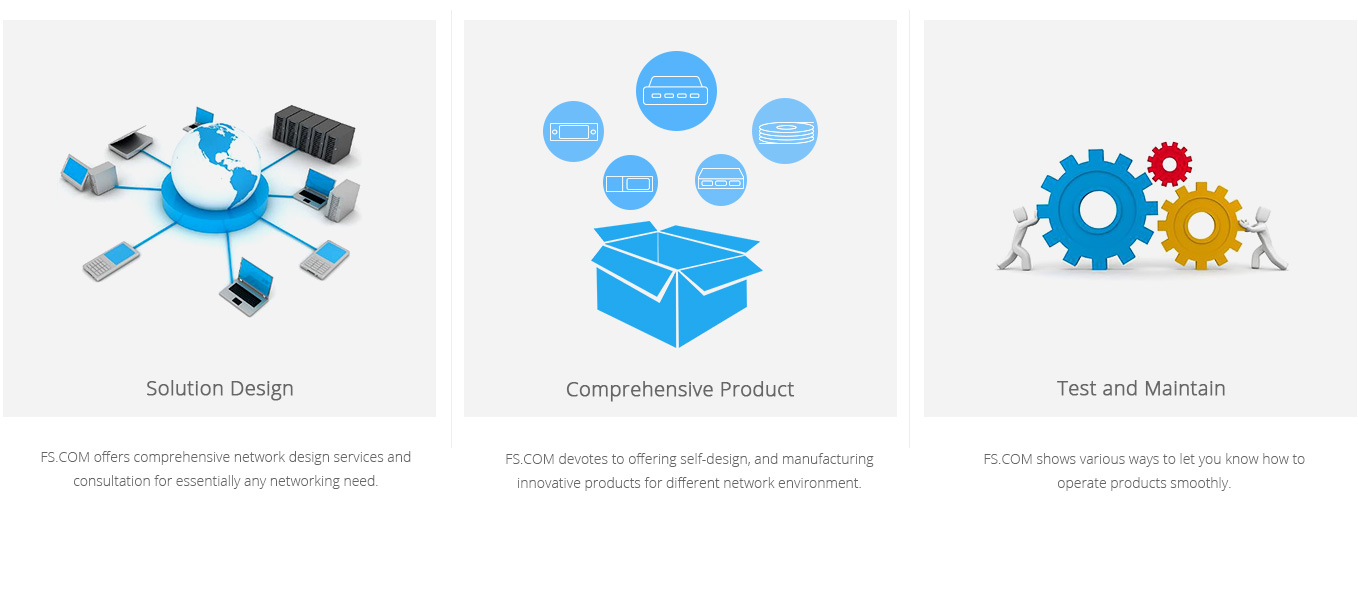 Tips
1.Each OADM device can add/drop one or multiple WDM channels into one or two fibers.
2. When it is not in use, please always keep adapter ports and fiber connectors clean.
3.Attached sticker describes the specifications of OADM.
4.FS.COM always focus on design, R&D, innovation to provide you optimal products. Welcome to contact
tech@fs.com
or
sales@fs.com
.