1xN, 2xN Fiber PLC Splitter, Mini Plug-in Type, Singlemode

PLC (Planar Lightwave Circuit) splitters are Single Mode Splitters with an even split ratio from one input fiber to multiple output fibers. It is based on planar lightwave circuit technology and provides a low cost light distribution solution with small form factor and high reliability. FS.COM provides a various of 1×N and 2×N PLC splitters, including 1×2 to 1×64 and 2×2 to 2×64 Mini Plug-in type fiber PLC splitters. They are all with superior optical performance, high stability and high reliability to meet various application requirements. The 1xN, 2xN Mini Plug-in Fiber PLC Splitter supports SC, LC connectors for choice.

Note: 1XN means input is 1, output is N, 2XN means input is 2, output is N.
Product Specification
Package Style
Mini Plug-in
Configuration Type
1xN, 2xN
Fiber Type
Singlemode G.657A1
Operating Bandwidth
1260~1650nm
Connector Type
SC/LC/FC
Polishing Type
UPC/APC
Split Ratio
50/50
Temperature
Operating -20~70°C
Storage -40~85°C
---
---
Product Highlights
Mini Plug-in Type PLC Splitter
1xN, 2xN PLC fiber splitter, SC/LC/FC connector
Good channel-to-channel uniformity
Small size with high reliability and stability

---
Perfect Details of Mini Plug-in Type PLC Splitter

Small Version and Compact Design
Mini plug-in type saves time and space but still provides reliable protection for the fiber optic splitter.
High Environmental Stability
The ABS material of the outer box has excellent high and low temperature performance and good chemical resistance.


Exquisite and Rugged Packaging
Design and packaging of the kraft paper material is exquisite to ensure the product in good condition.
---
Small Size and Compact Design
Usally mounted in the FTTx box for fiber optic signal distribution, saveing time and space but still providing reliable protection for fiber optic splitter.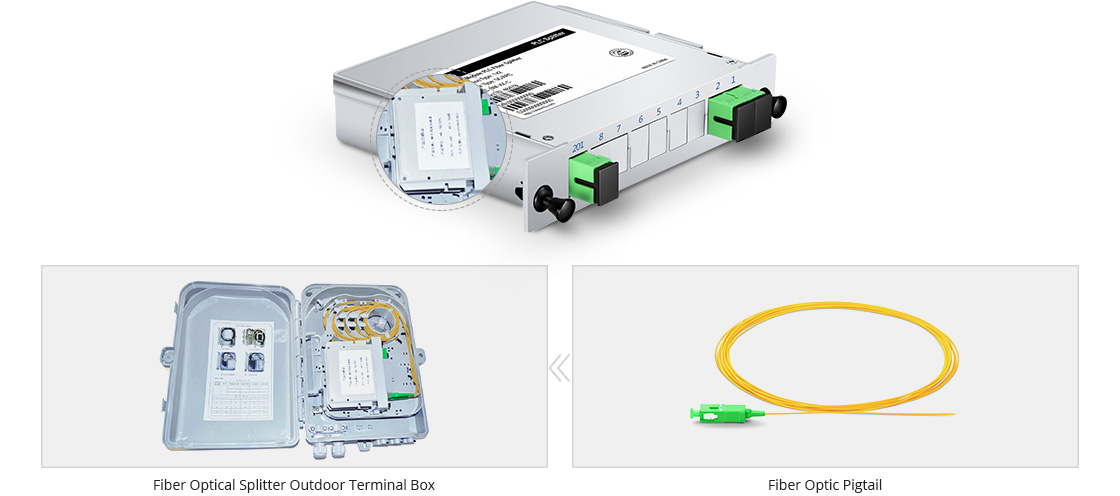 ---
Best Alternative for FTTx Solution
Being installed in an outside plant enclosure, PON splitter is used to distribute or combine optical signals, which gives carriers the ability to split optical signals to multiple homes or businesses.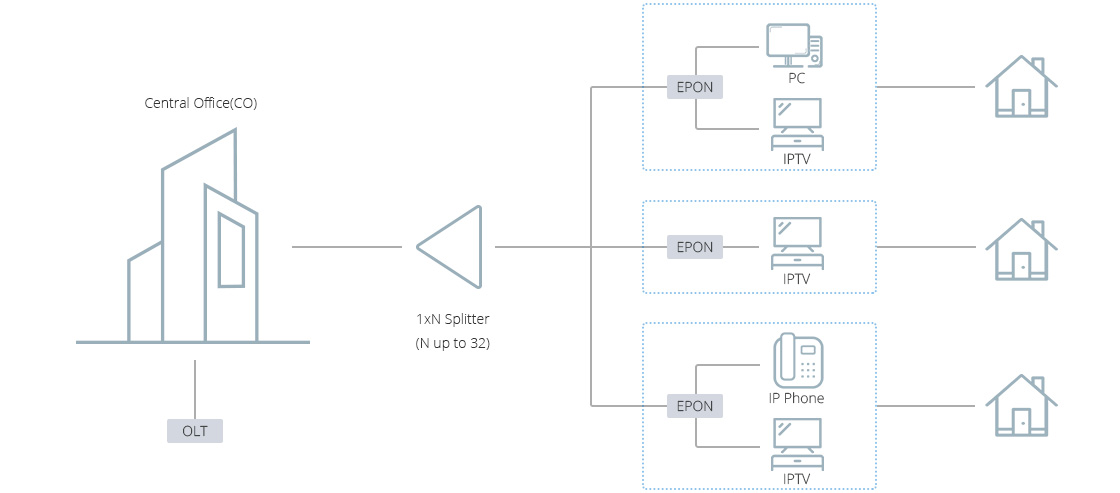 ---