Opto-Mechanical Optical Switches

The customized opto-mechanical optical switches, based on thin film filter technology, which connects optical channels by redirecting an incoming optical signal into selected output fiber. This is achieved using a patent pending opto-mechanical configuration and activated via an electrical control signal.

FS offers most affordable high performance opto-mechanical fiber optic switches. Our mechanical fiber optic switches are tested in-house prior to shipment to guarantee that they will arrive in perfect physical and working condition.
Product Specification
Fiber Type
Single mode/Multi mode
Wavelength
1310nm, 850nm, 1550nm, 1310/1550nm
Fiber Length
0.5m/1.0m/1.5m
Connector
None/LC/SC/FC/ST, UPC/APC polish
Fiber Diameter
250um/900um
Voltage Type
3V/5V
Switching Time
≤ 8ms
Temperature
Operating -40°C~ +85°C
Storage -40°C~ +85°C
---
Product Highlights
Superior Performance Opto-Mechanical Optical Switches
Epoxy-free on optical path&Wide wavelength range
Low optical distortions&Low cross talk, low insertion loss
Compact design, Miniature size&Highly Stable, Reliable

---
Customized Fiber Diameter and Connector Type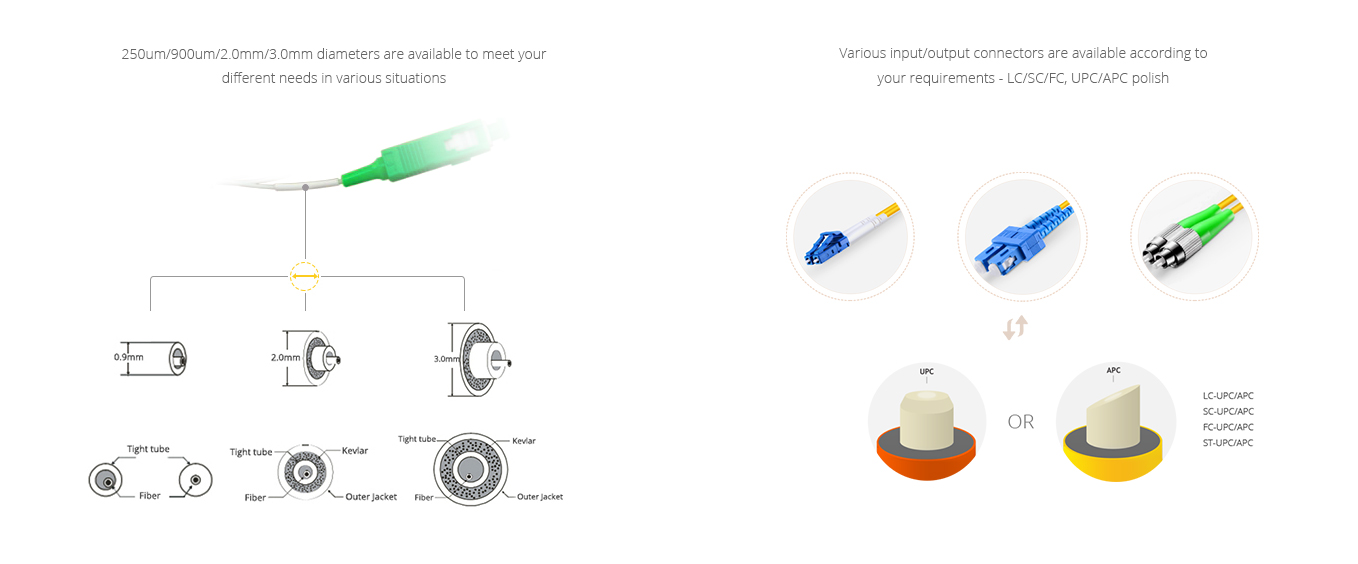 ---
Two Different Types of Control Modes
Almost all switches have two possible "Control Mode" options--Latching or Non-latching.

---
Different Port Configurations, Different Optical Routs
According to the fiber configurations, optical switches can be divided into 1x1, 1x2, Dual 1×2, Dual 2×2B, etc. Following is the optical routs diagrams for your reference.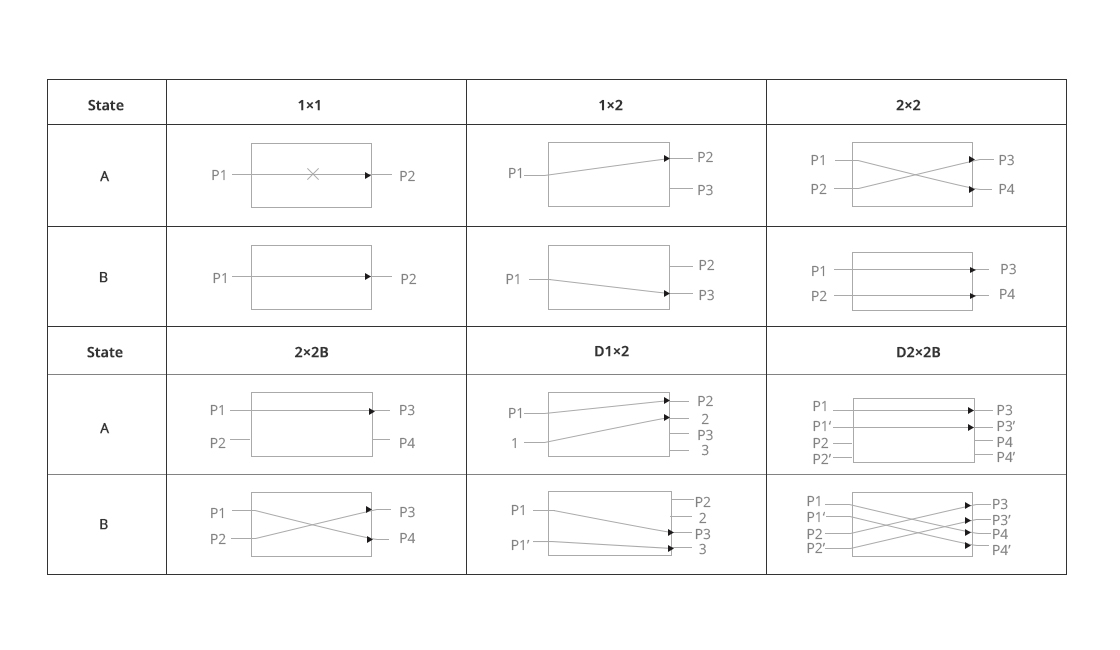 ---
Wide Range of Opto-Mechanical Optical Switches Applications
Widely used for optical netrwork protection/restoration, optical signal routing, reconfigurable add/drop multiplexers, optical cross connect (OXC), optical network monitoring, optical test equipments, etc.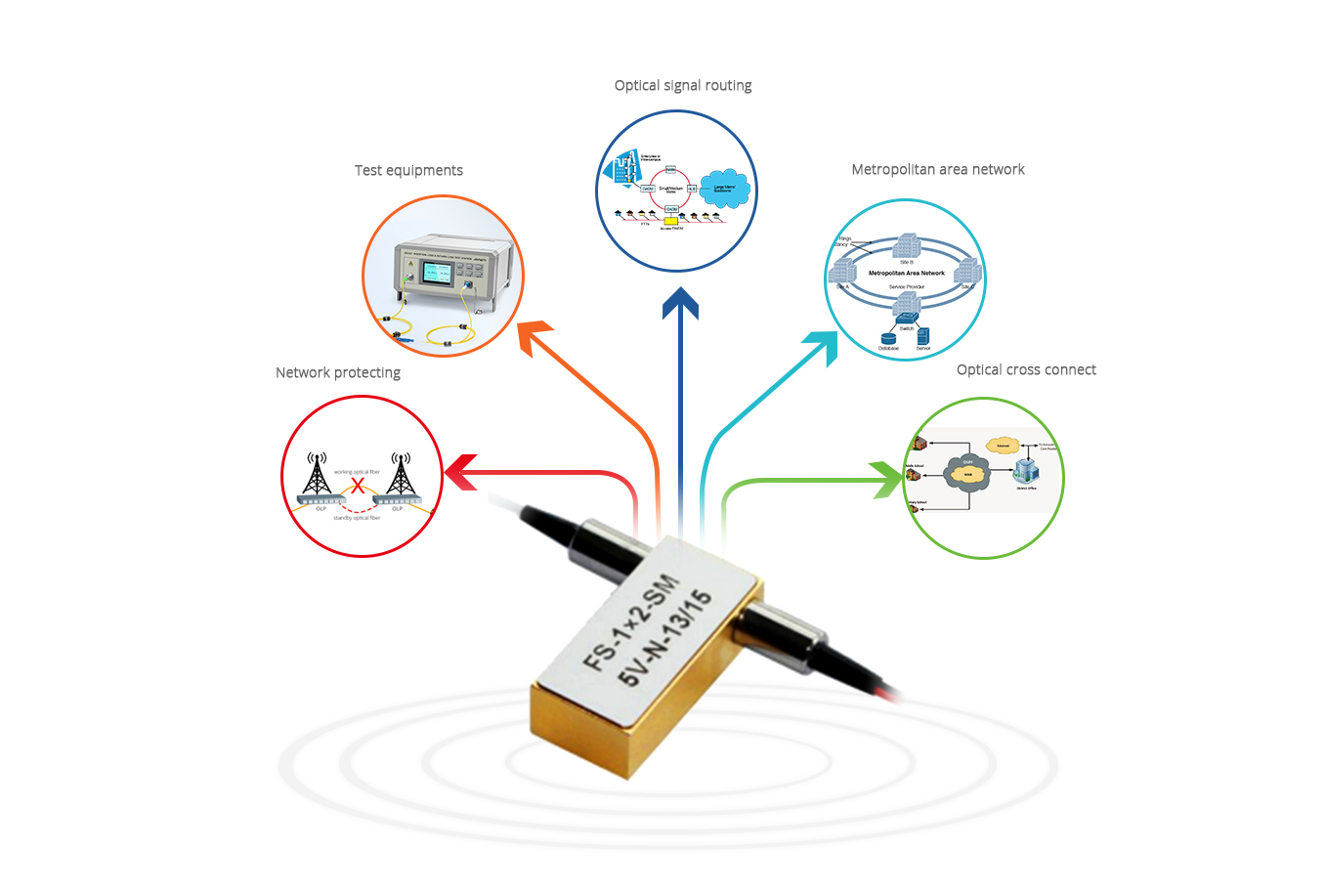 ---