Indoor/outdoor tight-buffered design allows cables to be installed in intra-building backbone and inter-building campus locations without costly transitions between cable types. It is suitable for installation including outside plant to building transitions, campus environments, Local Area Networks, private networks, and inter-building installations.

The central member ensures the tensile strength. The water proof tape and the aluminum providing key protection for the fiber and ensures good water blocking resistance, low shrinkage. The cable is completed with a single medium density polyethylene (PE) sheath, which has good ultraviolet radiation resistance. The compact outdoor/indoor cable allows significant savings on handling and installation time.
Item Details
Fiber Count : 8 Fibers
Fiber Type: 62.5/125μm Multimode
Armored Layer: Aluminum tape
Outer Jacket: PE
Cable Structure
Features

Streamlined installation with direct outdoor-to-indoor cable transitions.

Water blocking tape to prevent longitudinal water infiltration.

Polyethylene Jacket: low friction installation, excellent protection from environmental hazards.

High density, easy installation in transitional aerial and duct applications.

Enhances system performance by avoiding additional splice point attenuation.

Single sheath and aluminum tape provide excellent crush resistance, water proof and rat bite resistance.

Tight-buffered cable designs typically offer a smaller package and more flexible cable.

Center member improves the tensile strength.

Application

Inside plant, outside plant

Aerial, duct applications and entrance facilities

Local area networks

Outdoor to indoor cable transitions
Package
Package 1
Package 2
Package 1: usually for indoor cable, light weight cables.
Package 2: usually for outdoor cable, heavy weight cables
Usually for each roll, the cable length is 2km, but we could provide customized package for different cable lengths.
Mark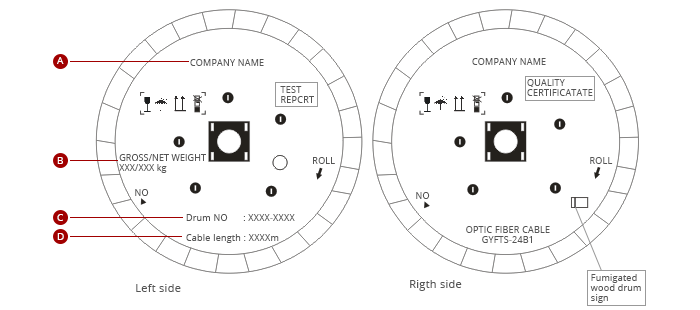 Usually we only attach Test Report on the out package of the cable, but we could also mark as your requirements, such as:
1. Company Name
2. Cross / Net weight
3. Drum No: XX
4. Cable Length : XX
Our Factory

Fiber Coating

Gel Filling

SZ Strand

Sheath cover

Production Line

Warehouse


Cable production throughout the chart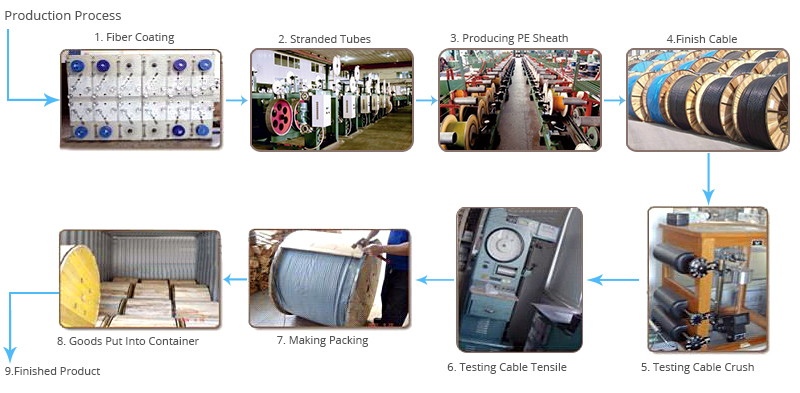 ---