100G Transceiver

Connection

40G Transceiver

Connection

25G Transceiver

Connection

10G Transceiver

Connection

200G Transceiver

Connection
100G SR4 to 100G SR4

100G SR4 850nm 100m
MTP-12 Fiber Type B
100G SR4 850nm 100m

100G LR4 to 100G LR4

100G LR4 1310nm 10km
OS2 LC-LC Duplex
100G LR4 1310nm 10km

100G SR4 to 25G SR

100G SR4 850nm 100m
MTP-8 to 4 LC Duplex Type B
25G SR 850nm 100m
40G SR4 to 40G SR4

40G SR4 850nm 150m
MTP-12 Fiber Type B
40G SR4 850nm 150m

40G LR4 to 40G LR4

40G LR4 1310nm 10km
OS2 LC-LC Duplex
40G LR4 1310nm 10km

40G SR4 to 10G SR

40G SR4 850nm 150m
MTP-8 to 4 LC Duplex Type B
10G SR 850nm 300m
25G SR to 25G SR

25G SR 850nm 100m
OM4 LC-LC Duplex
25G SR 850nm 100m

25G LR to 25G LR

25G LR 1310nm 10km
OS2 LC-LC Duplex
25G LR 1310nm 10km
10G SR to 10G SR

10G SR 850nm 300m
OM4 LC-LC Duplex
10G SR 850nm 300m

10G LR to 10G LR

10G LR 1310nm 10km
OS2 LC-LC Duplex
10G LR 1310nm 10km

10G-T to 10G-T

10G-T RJ-45 30m
Cat6a Patch Cable
10G-T RJ-45 30m

10G BX to 10G BX

10G 1270nm/1330nm 10km
OS2 LC-LC Simplex
10G 1330nm/1270nm 10km
200G SR4 to 200G SR4

200G SR4 850nm 100m
MTP-12 Fiber Type B
200G SR4 850nm 100m
Optimized Fiber Optic Solutions


S5850-48S6Q 48-Port 10Gb SFP+ L2/L3 Data Center ToR/Leaf Switch with 6 40Gb QSFP+ Uplinks

US$ 3,600.00



10GBASE-SR SFP+ 850nm 300m DOM Transceiver Module for FS Switches

US$ 18.00



1m (3ft) LC UPC to LC UPC Duplex OM4 Multimode PVC (OFNR) 2.0mm Fiber Optic Patch Cable

US$ 3.90



FS for Cisco SFP-10G-SR Compatible, 10GBASE-SR SFP+ 850nm 300m DOM Transceiver Module (Standard)

US$ 18.00



S5800-8TF12S 12-Port 10Gb SFP+ L2/L3 Switch with 8 Gigabit RJ45/SFP Combo Ports for Hyper-Converged Infrastructure

US$ 1,900.00



S3900-48T4S 48-Port 10/100/1000BASE-T Gigabit Stackable Managed Switch with 4 10Gb SFP+ Uplinks

US$ 410.00



RS-7188 2U, 2-Socket Rack Server with Two Intel® Xeon® Silver 4112 for Data Base Workloads in SMB

US$ 4,850.00



1ft (0.3m) Cat5e Snagless Unshielded (UTP) PVC CM Ethernet Network Patch Cable, Blue

US$ 1.10


1m (3ft) MTP Female 12 Fibers Type B Plenum (OFNP) OM4 (OM3) 50/125 Multimode Elite Trunk Cable, Magenta

US$ 39.00



Cisco QSFP-40G-SR4 Compatible 40GBASE-SR4 QSFP+ 850nm 150m MTP/MPO DOM Transceiver Module

US$ 39.00



100GBASE-SR4 QSFP28 850nm 100m DOM Transceiver Module for FS Switches

US$ 99.00



FS for Cisco SFP-10G-SR Compatible, 10GBASE-SR SFP+ 850nm 300m DOM Transceiver Module (Standard)

US$ 18.00



S8050-20Q4C (20*40Gb+4*100Gb) 40Gb IP Storage and Spine/Aggregation Layer Switch

US$ 5,000.00



S5850-32S2Q 32-Port 10Gb SFP+ L2/L3 Data Center Leaf Switch with 2 40Gb QSFP+ Uplinks

US$ 2,990.00



0.5m (2ft) Cisco QSFP-H40G-CU50CM Compatible 40G QSFP+ Passive Direct Attach Copper Cable

US$ 18.00
Strict Quality Control System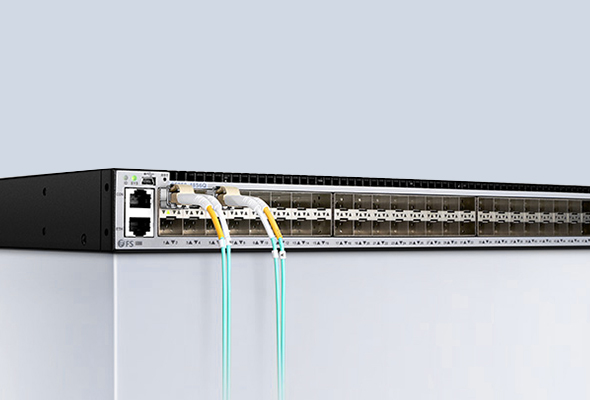 FS transceivers must experience performance testing, programming process and on-device testing, to guarantee its quality and high performance.
Learn more
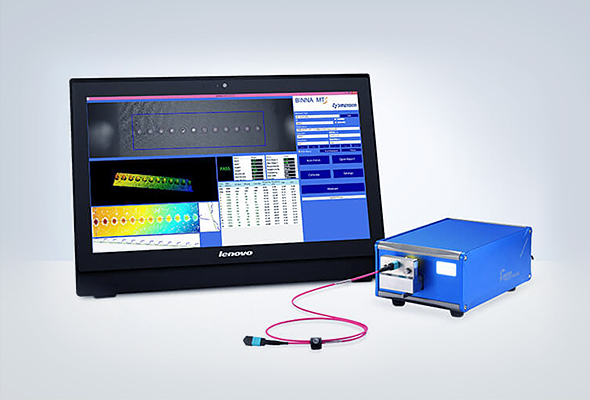 All of our fiber patch cables assemblies will be performed End Face, 3D Interferometer, IL and RL Testing testing to ensure high quality.
Learn more

On Time Delivery
Local warehouse with full inventory of fiber optic and network products to guarantee same-day shipping service. At the same time cooperate with international express company, strive to the fastest delivery of goods.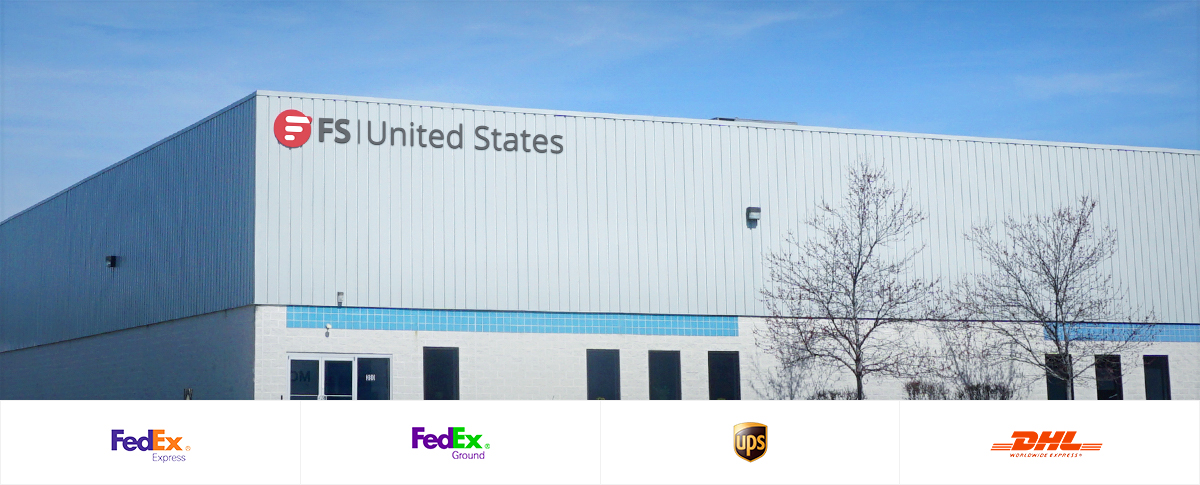 Questions? We'll put you on the right path.
Ask about pricing, delivery or anything else. Our highly trained reps are standing by, ready to help.