Overview

With the explosion of Internet of Things (IoT) devices, it is a challenge on how to build a secure, fast and easy to manage Wi-Fi network.

FS can provide smart and trusted wireless solutions to create a web of connectivity on which business owners, employees and customers can rely.
Mobility

Security

Managebility

Scalability
Trusted Wireless Typical Application
Managed POE switches, AC controller and 802.11ac access points can be used to build a trusted and smart wireless environment.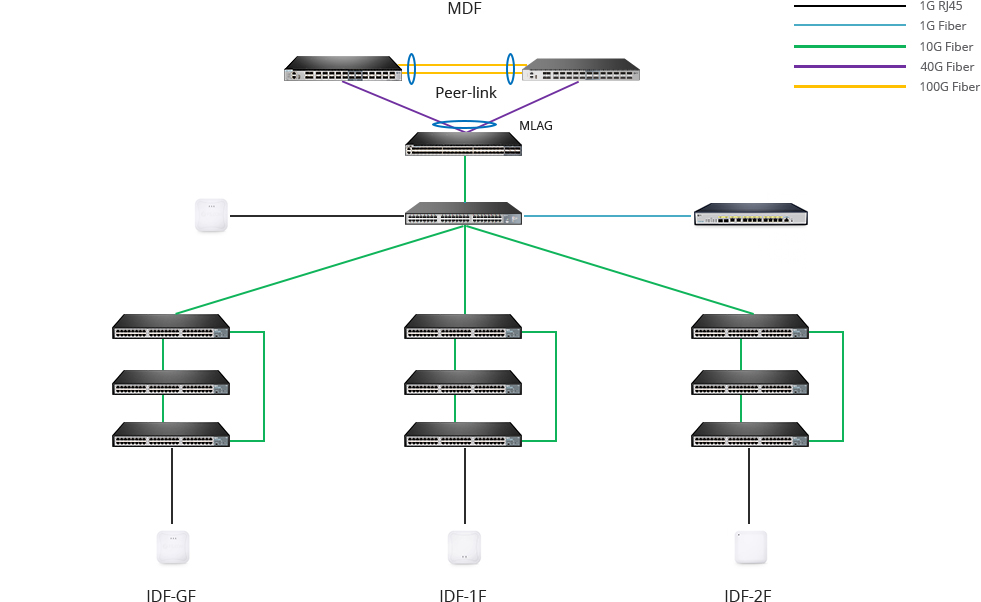 

S8050-20Q4C (20*40Gb+4*100Gb) 40Gb IP Storage and Spine/Aggregation Layer Switch
4.489,00 €


S5850-48S6Q 48-Port 10Gb SFP+ L2/L3 Data Centre ToR/Leaf Switch with 6 40Gb QSFP+ Uplinks
3.232,00 €


48-Port Gigabit Stackable L3 Managed PoE+ Switch with 8 SFP+, 500W
1.248,00 €


1167Mbps 2X2 MU-MIMO Dual-Band Gigabit Wireless Access Point
97,00 €


Wireless Access Controller with 128 AP license
1.165,00 €


733Mbps 2X2 MIMO Dual-Band Wireless Access Point
62,00 €


3000Mbps 4X4 MU-MIMO Tri-Band Gigabit Wireless Access Point
268,00 €
Explore How We Reach Your Goals
Design Centre

Expertise in incorporating requirements and
providing an innovative, cost-effective
and reliable one-stop solution.

Quality Centre

Provide high quality products with strict tests
and industry standard certifications.

Technical Support

Get free support & solution design for your
project online.

Thanks for your feedback.
Your opinion matters to us. We'll review and use it to improve the FS website for future visits.