4/8 Channels CCWDM Mux Demux, Single Fibre, Side B, Optional Connectors and Housing

Compact coarse wavelength division multiplexers (CCWDM Mux) is the mini version of CWDM Mux. Compared with traditional CWDM technology, CCWDM technology uses free-space optics platform which can significantly improve optical performance, in a package less than 1/4 the size of conventional CWDM modules. Main advantages of CCWDM Mux are high wavelength accuracy and stability, low insertion loss, high isolation and low PDL (polarization dependent loss). It's protocol and rates transparent supporting such applications as the CWDM system, PON networks, and CATV Links.
Product Details
| | | | |
| --- | --- | --- | --- |
| Number of Channel | 2/4/8/9 | Wavelength | 1270-1610nm |
| Channel Spacing | 20nm | Channel Bandwidth | ±6.5nm |
| 1310nm Port Pass Band Width | 1260nm~1360nm | Technology | Free space |
| Operating Temperature | -40°C~+85°C | Storage Temperature | -40°C~+85°C |
---
Resources
CWDM OADM over CWDM Network

Learn more


Get a Tailored OTN Solution

Learn more


---
Product Highlights
Single Fiber Compact CWDM Mux Demux for Ultra-low Loss Transmission
1
Custom Channels and Grid Channel

---
Connector Type
Variours connectors are available, LC/SC/FC, to meet your different needs in various situations.
Polish Type
UPC is designed for digital signal transport. APC is preferred for RF video signal transport and FTTx applications.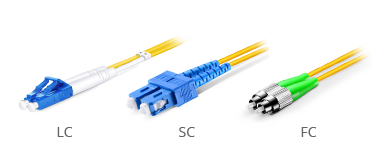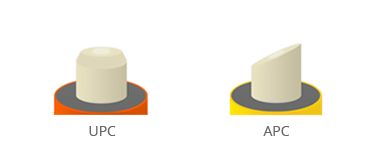 ---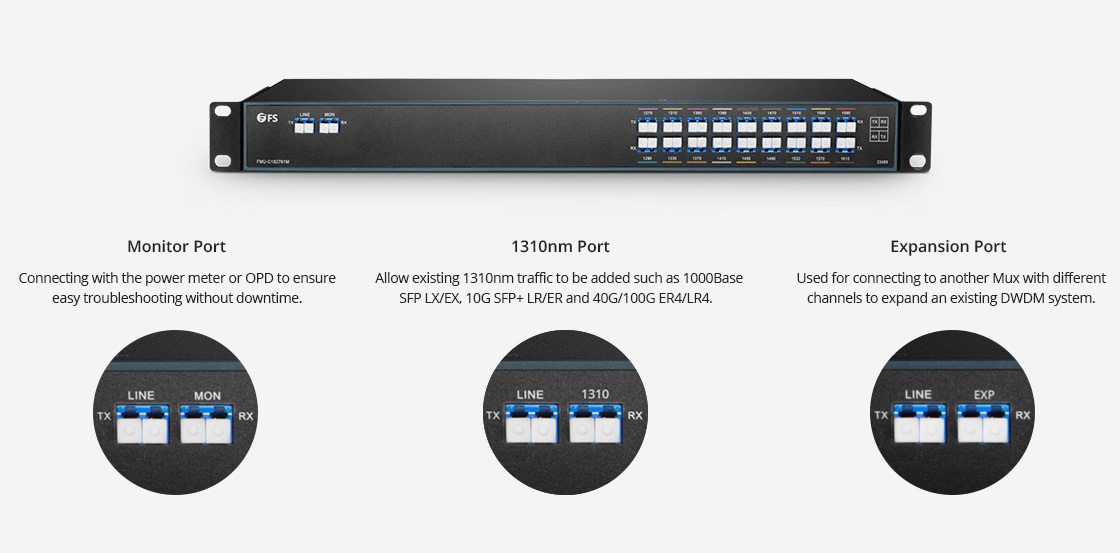 ---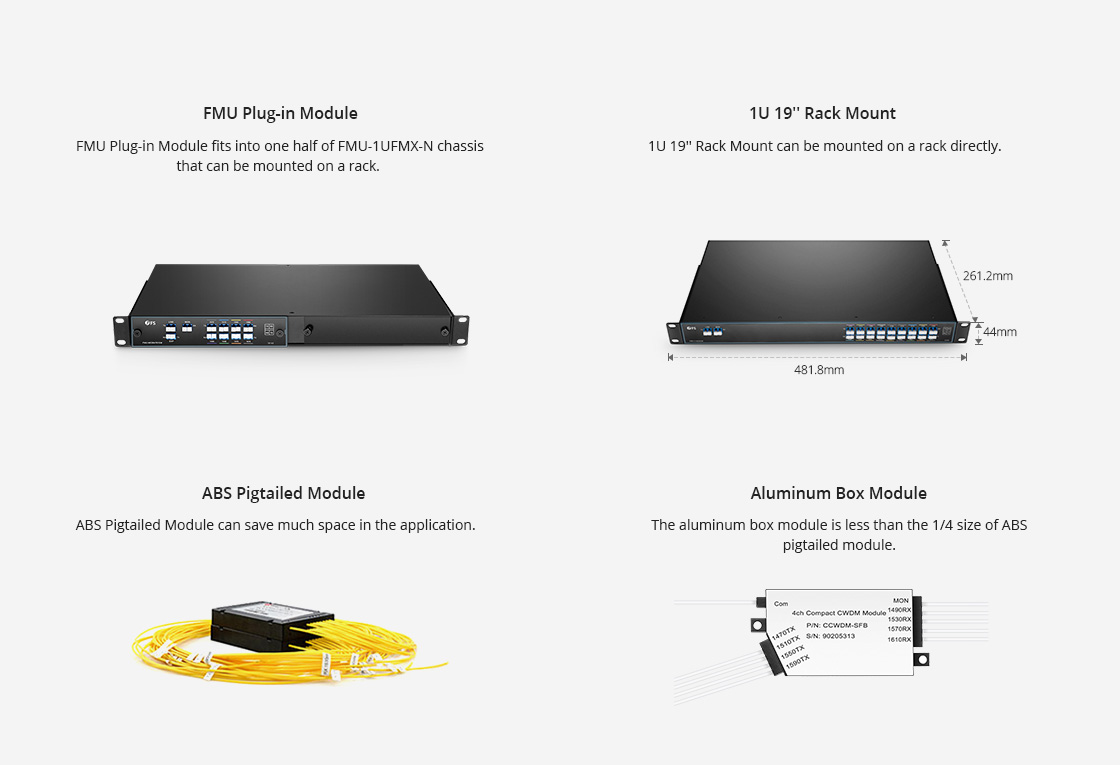 ---
Custom Products Tailored to Your Needs
Diverse Custom Options

Choose suitable options based on your applications.

Strict Quality Control

Ensure high quality products with state of testing facility.

Technical Support

Get support from professional engineer team.
---