High-density FMT Multiplex Managed Chassis with Accessories and Integrated OSC

FS Multiplex Managed Chassis provides a managed, flexible and scalable architecture for fibre networks. It can support up to 16x DWDM Mux Demux card, EDFA fibre amplifier card, WDM transponder card and optical protection card to construct a high-density and space efficient multi-service transmission platform.

The Chassis, available with an Optical Supervisory Channel (OSC), is a platform of low-power consumption that combines state-of-art electronics and superior optical performance which makes it possible to build or upgrade networks to meet the demands of today as well as future multi-services access requirements.

Note: The chassis comes with NMU main control card, cooling fan and power supply.
Product Details
| | | | |
| --- | --- | --- | --- |
| Enclosure Type | Rack mountable | Power Consumption | < 200W |
| Power Supply | Single/Dual power | Management | SNMP, Monitor Online, Simple Management Tool |
| Operating Humidity | 5%~95% no condensation | Network Interface | Ethernet, RS-485, RS-232 interface |
| Operation Temperature | -5~60°C | Storage Temperature | -40~ 80°C |
---
Resources
WDM FMT System Management Operation Guide

Learn more


Get the Best Performance Out of Your Optical Network

Watch video


---
Product Highlights
Choose Chassis You Need
From 1U to 4U, these chassis developed to offer you with the flexibility to suit your needs.

---
NMU Main Control Unit
Allowing a network administrator the ability to configure and monitor the status of the line cards.


Power Supply
Ideally suited for 1U/2U/4U managed chassis in the FMT system and offers a cost effectivepower supply device to end users.
Cooling Fan
Designed for maximum heat dissipation,which strengthens performance and stability of the equipment.

---
Remarkable Concentration and Manageability
FS Multi-service Transport (FMT) system is engineered to support highly integrated cost-effective DWDM solutions for high-capacity optical links. And it can expand at any time to add more capacity without link downtime, which is easy to enable fast network deployment and takes up minimal rack space.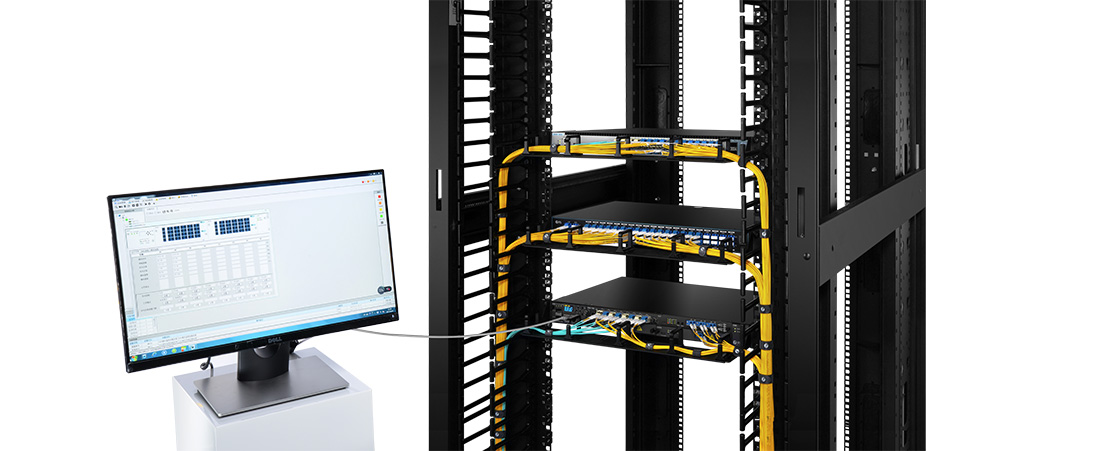 

40 Channels C21-C60, with Monitor Port, 3.0dB Typical IL, LC/UPC, Dual Fibre DWDM Mux Demux, FMU 1U Rack Mount
1.499,00 €


S5850-32S2Q 32-Port 10Gb SFP+ L2/L3 Data Centre Leaf Switch with 2 40Gb QSFP+ Uplinks
2.684,00 €


1U Managed Chassis Unloaded, Supports up to 4x EDFA/OEO/OLP Module with Accessories
330,00 €


4 Channels Multi-Rate WDM Converter (Transponder), 8 SFP/SFP+ Slots, Up to 11.3G Rate, Pluggable Module for FMT Multi-Service Transport Platform
680,00 €


1+1 Optical Line Protection Switch (OLP), Pluggable Module for FMT Multi-Service Transport Platform
420,00 €
---
Powerful Network Management System
The chassis is fully managed, configured and monitored via a user-friendly SNMP-based network management system. This system can support hierarchical topology view, network fault management and alarm, user administration and configuration of the devices in the network. It's easy to operate and effectively manage business cards, which simplifies provisioning of complex networks and services. More Network Management Unit Information, you can take it for reference.

---
One Step to a Higher Network IQ
The FS Multiservice Transport chassis managed EDFA, OEO, DCM and OLP/OBP modules in the integrated solutions. If you want more intelligent projects, you can get a tailored OTN soltution .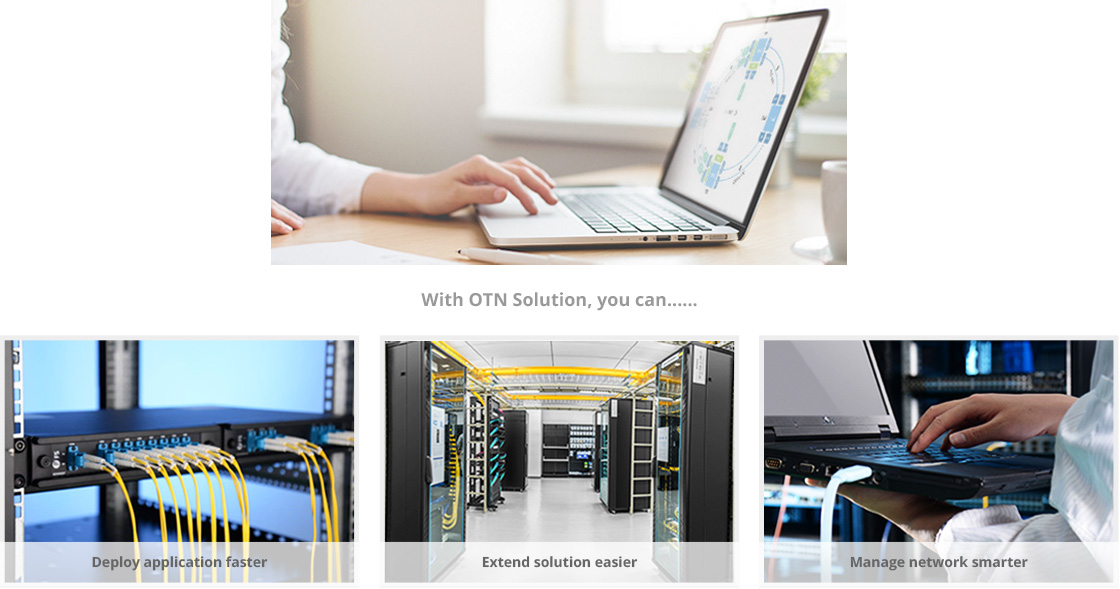 ---
Products & Services for Better Networking
Financial Institutions丨Universities丨Service Providers丨Enterprises丨Dark Fiber Providers
Tips:
•Comprehensive user and software manual and test report were positioned inside the box.
•FS professional technical support team offers you gratis solution 24/7 online.
•FS always focuses on design, R&D, innovation to provide you optical products. Welcome to contact
tech@fs.com
or
sales@fs.com.
---