Customised 1xN, 2xN PLC Fibre Optic Splitter, 1U Rack Mount Type, Single Mode

PLC (Planar Lightwave Circuit) optical splitters are single mode splitters with an even split ratio from one input fibre to multiple output fibres. It is based on planar lightwave circuit technology and provides a low cost light distribution solution with small form factor and high reliability. FS provides a various of 1xN and 2xN PLC splitters, including 1x2 to 1x64 and 2x2 to 2x64 1U rack mount type fibre PLC splitters. They are all with superior optical performance, high stability and high reliability to meet various application requirements.
Product Details
| | | | |
| --- | --- | --- | --- |
| Package Style | Rack Mount | Configuration Type | 1xN, 2xN |
| Fiber Type | Singlemode G.657A1 | Operating Bandwidth | 1260~1650nm |
| Connector Type | SC/LC/FC | Polishing Type | UPC/APC |
| Split Ratio | 50/50 | Operating/Storage Temperature | -40~85°C |
---
Product Highlights
1U Rack Mount Type PLC Splitter
1xN, 2xN PLC splitter, SC/LC/FC connector
Good channel-to-channel uniformity
High polarization extinction ratio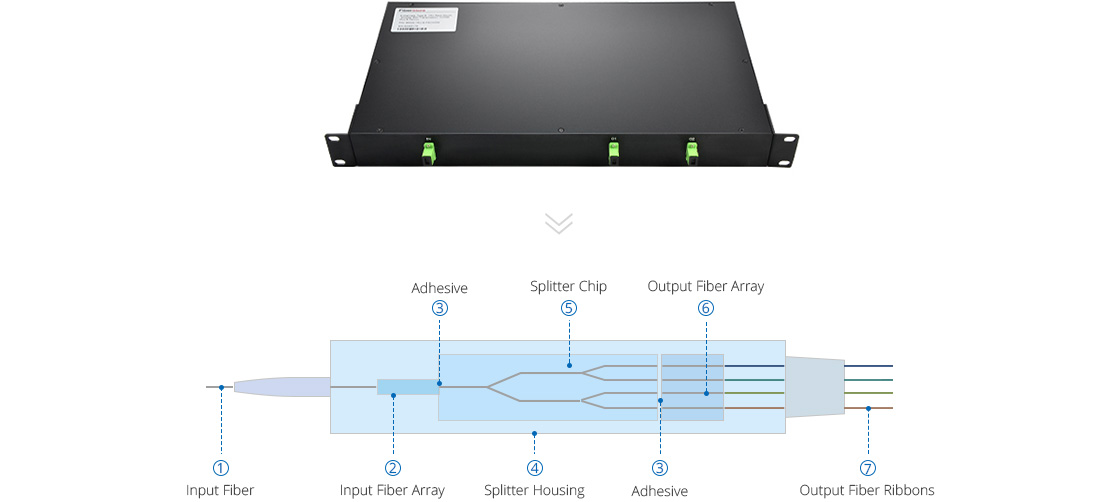 ---
Perfect Details of 1U Rack Mount Type PLC Splitter

Uniform Distribution of Optical Signal
Connecting the central office and terminal apparatus to realize uniform distribution of the optical signal.
High Environmental Stability
Low insertion loss and can meet transmitting requirements of different wavelengths.


Exquisite and Rugged Packaging
The design and packaging is exquisite to ensure the product in good condition.
---
Simple Mounting and Easy Connection
Loaded with a pigtailed ABS module, can be easily mounted in cabinet for uniform optical signal distribution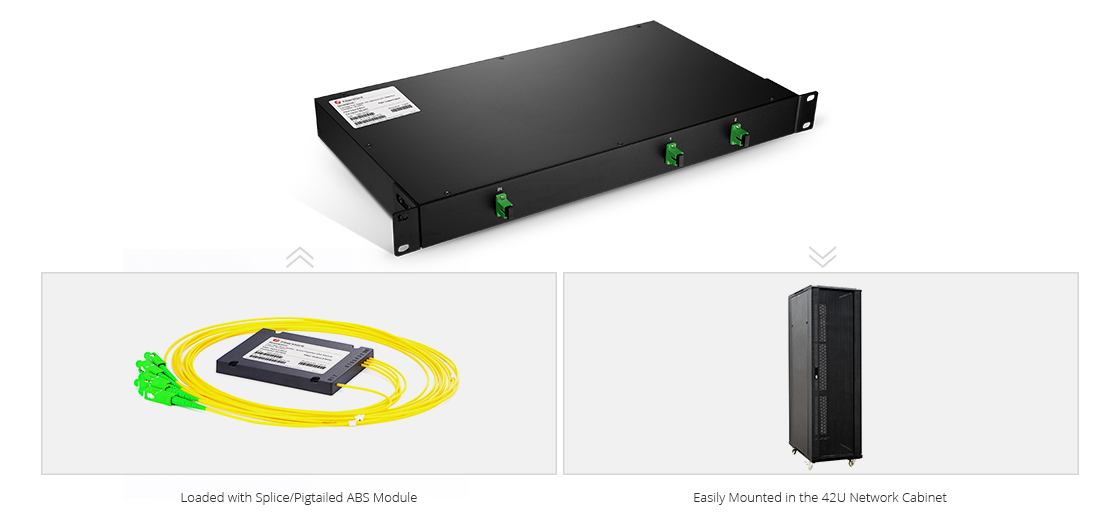 ---
Best Alternative for FTTx Solution
Being installed in an outside plant enclosure, PON splitter is used to distribute or combine optical signals, which gives carriers the ability to split optical signals to multiple homes or businesses.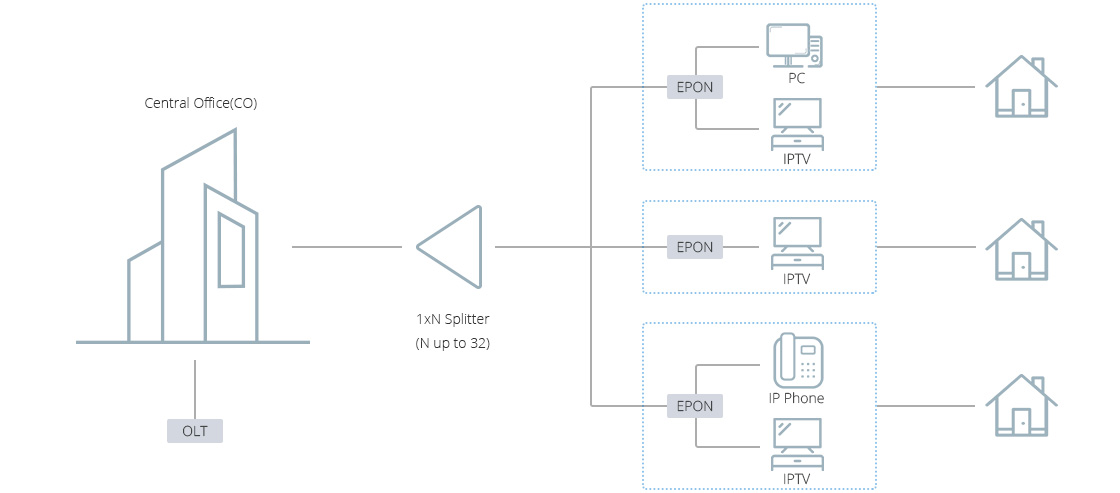 ---
Quality Certification
This product is free of lead, mercury, cadmium, hexavalent chromium, polybrominated biphenyls and phthalates. Please

contact us

to learn more.