How to Get a Custom OTN Solution?
Learn about and submit us three customization options below, we will personally design your OTN solution perfectly tailored to your specific needs.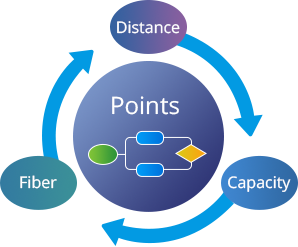 Q: How many spans do you have, and how far between them?
Specific distance is needed to estimate whether DCM is needed to compensate the link.
Q: What's your fiber type and the link loss(typical 0.25dB/KM)?
Our solution can be tailored to both dual and single fiber type. And link loss is necessary for collocating the most appropriate transceiver and active components like amplifier etc.
Q: What's the data rate between each span? And how many businesses do you plan to transmit?
The acquisition of capacity and data rate is beneficial to choose practical MUX or OADM to meet current transmission and future expansion.
Tips: More requirements can be submitted together for perfect solution, any other concern, welcome to contact us.