Customised FTTx PON High Power 1550nm Optical Amplifier, 8 Ports

Based on multi-mode pumping Er/Yb double clad fibre technology, EYDFA is designed to produce high output power up to 23 dBm.
And this line of fibre amplifiers has been optimised for superior output power stability and the exceptionally low noise figures demanded by CATV applications.
Product Details
| | | | |
| --- | --- | --- | --- |
| Operating Wavelength | 1540~1565nm | Noise Figure | 5dB |
| Output Per Path | 23dBm | Output Port Number | 1 |
| Input Isolation | ≥30dB | Output Isolation | ≥30dB |
| Return Loss | ≤-45dB | Gain Stability | ±0.05dB |
| Consumption | ≤35W | Housing | Standalone, Pluggable Module (Occupies 2 slots in FMT chassis) |
* Note: 4 Ports and 16 Ports can be customized, please contact
sales@fs.com
for more details.
---
Product Highlights
Ideal as a Booster, Line or Pre-amplifier
Simple network management via SNMP and monitor online
Very stable output power over a wide operating temperature range
Integrated per channel WDM for FTTx PON application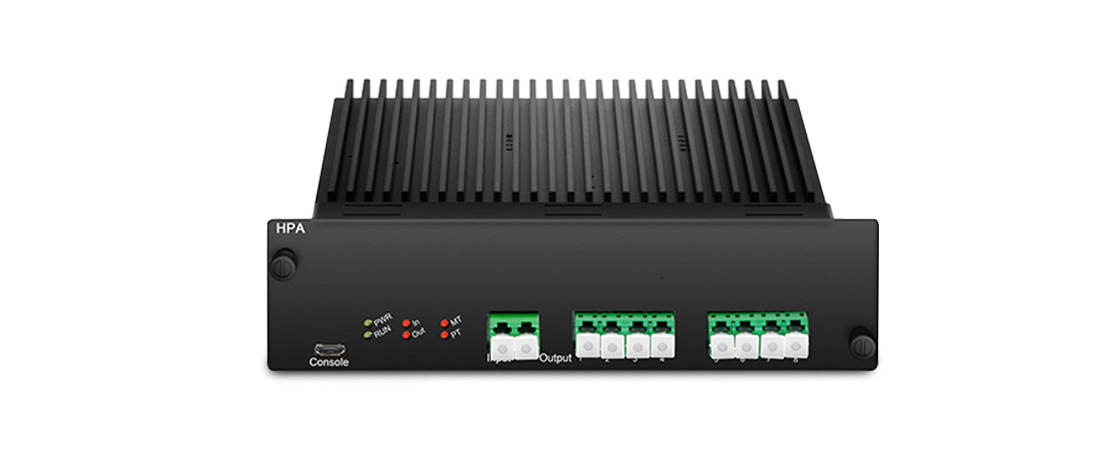 ---
Available for All-in-One Multiservice Transport System
As a part of multi-service transport system, EYDFA Pluggable Module occupies 2 slots in the 1U/2U/4U chassis.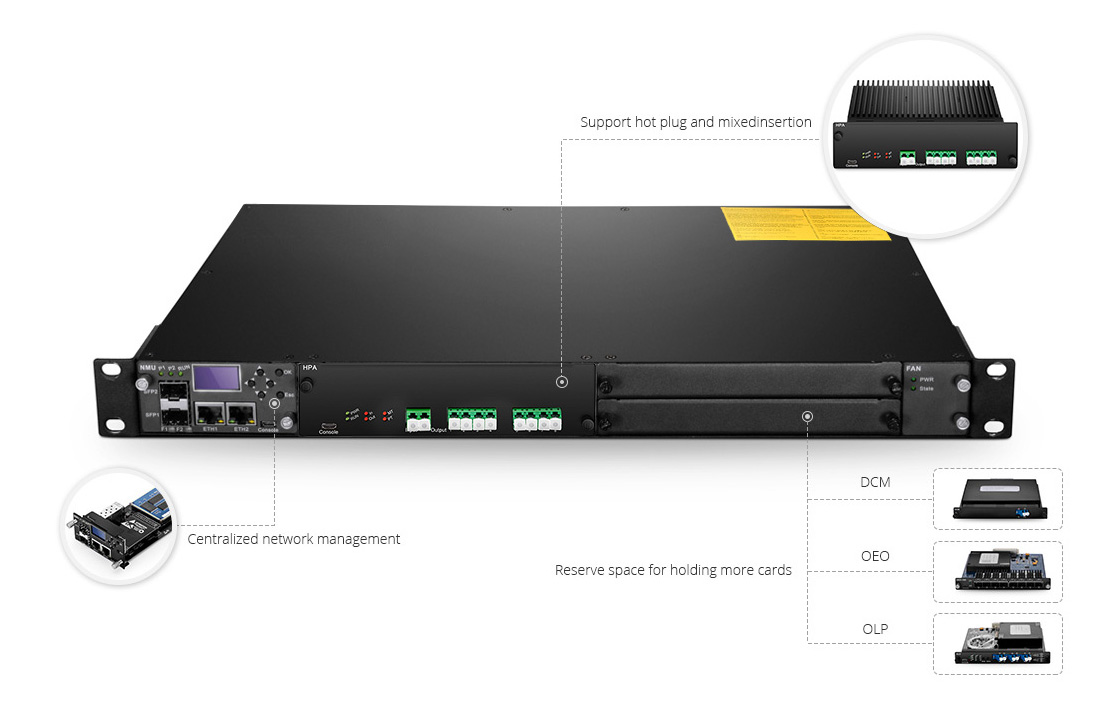 ---
Cost-effective Product for Large and Medium Cities and Fiber to the Home
Low noise, high performance, high power multi-ports EYDFA module is specially designed for CATV system. It offers a flexible and low-cost FTTx solution for CATV large area coverage of metropolises and medium-sized cities.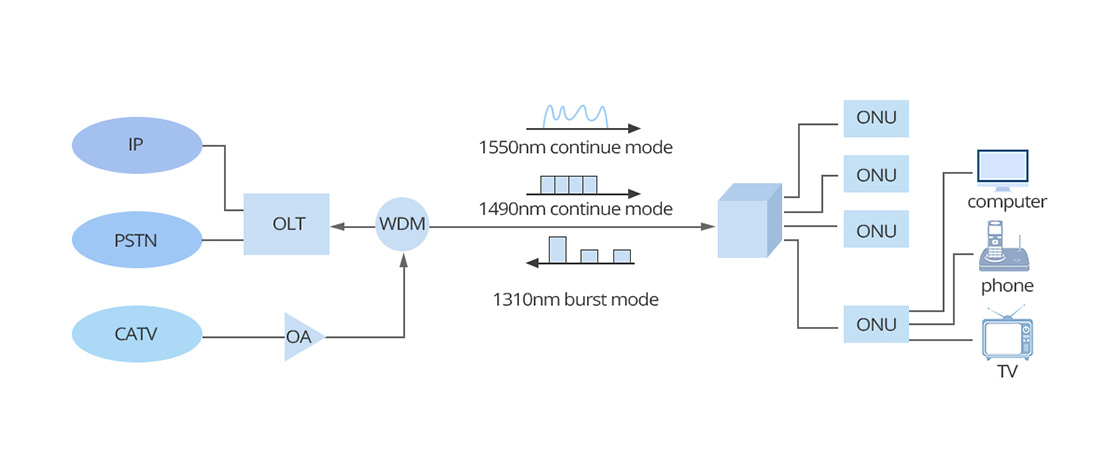 ---
FS FMT Optical Transport Network Management System
EYDFA Pluggable Module is used with FS Network Management Unit. NMU/NMS provides full fault, configuration, performance, security management. FMT Monitor online management software(a Java-based network management system) built with modular client uses the Microsoftware SQL Sever 2008R2 database.

---
Products & Services for Better Networking
Financial Institutions丨Universities丨Service Providers丨Enterprises丨Dark Fiber Providers
Tips:
•FS professional technical support team offers you gratis solution 24/7 online.
•FS always focuses on design, R&D, innovation to provide you optical products. Welcome to contact
tech@fs.com
or
sales@fs.com.
---