| | | | |
| --- | --- | --- | --- |
| Cable Type | FTTH Drop Cable | Fiber Count | 4 Fibers |
| Construction | Central Loose Tube | Fiber Type | Multimode 62.5/125 OM1 |
| Inner/Outer Jacket | LSZH (Black/White) | Central Strength Member | FRP |
| Cable Diameter | (4.0±0.5)×(7.0±0.5)mm | Weight | 20kg/km |
| Tensile Strength (long/short term) | 300/1000N | Crush Load (long/short term) | 300/1000 (N/100mm) |
| Bending Radius (long/short term) | 10D/20D (mm) | Operating/Storage Temperature | -40 to +60°C |
---
Feature and Application
•Low shrinkage and high tensile strength.
•LSZH jacket has good fame retardant performance.
•FRP ensures excellent anti- electromagnetic performance.
•Outdoor distribution, access network and local network.
•Loose tube Isolates fibers from outside environment and mechanical stresses.
•Trunk power transmission system and high electromagnetic interfering places.
---
Ideal Solution by Using Square FTTH Drop Cable
A high-capacity FTTH network gives you opportunities to build a competitive advantage and maintain an eco-sustainable network that consumes less power. FTTH non-metal central loose tube cables are designed for outdoor power and telecommunication distribution.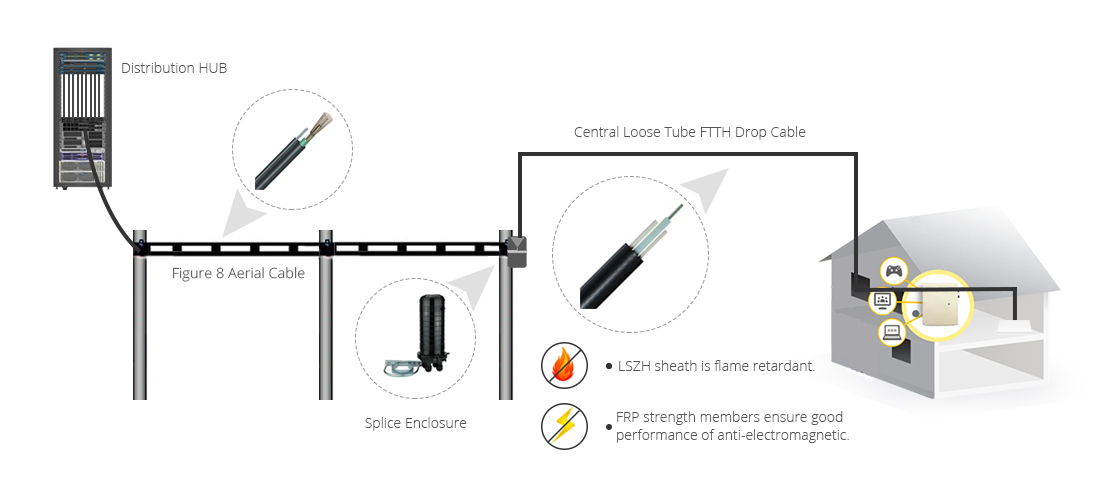 ---
Packaging & Labeling
FS offers two types of cable package. Package 1 is usually for indoor, light weight cables. Package 2 is usually for outdoor, heavy weight cables. Usually we only attach Test Report on the out package of the cable, but we could also mark as your requirements.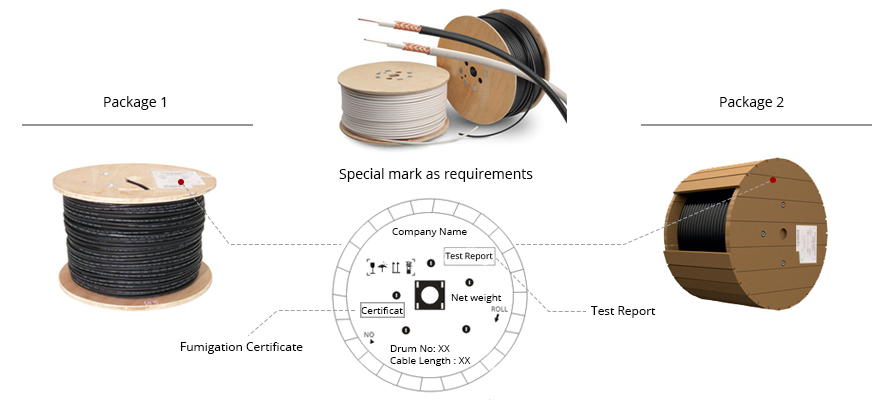 ---