40 Channels 16dBm Output Mid-stage DWDM Optical Amplifer

DWDM EDFA is a low-noise, gain-flattened C-band optical erbium doped fiber amplifier (EDFA) designed to extend the distance in dense wavelength-division multiplexing (DWDM) optical infrastructure.

The mid-stage EDFA support dispersion compensation modules insertion, high flattening and high stable output. It can amplify of before and after by double-pumped, offset the insertion loss dispersion compensation module and has the better transmission performance index than unipolar amplification of high gain.
Product Details
| | | | |
| --- | --- | --- | --- |
| Amplifier Type | Mid-stage Amplifer | Optical Gain | 26dB |
| Input Power | -30dBm~-5dBm | Saturated Output Power | ≤16dBm |
| Noise Figure | 4.5dB (Typical) | Return Loss | <-45dB |
| For Use With | FMT managed chassis | Operation Mode | AGC |
| Power Consumption | ≤18W | Power Supply | Dual power, 100V-240VAC |
| Operation Temperature | 0°C~50°C | Storage Temperature | -40°C~ +70°C |
Product Highlights
16dBm Saturated Output Power for C-band Mid-stage DWDM EDFA
Support standard SNMP network management
Solve the low non-linear effect threshold of DCM
Adopt 980nm or 1480nm JDSU pumping laser, low-distortion

Tilt Connectors for Protecting Eye

Tilt angle to avoid laser direct to operator's eyes for protecting eyes

Captive Screws

Easy to install or remove without any tools
---
Available for All-in-One Multiservice Transport System
As a part of multi-service transport system, hot-swappable midstage EDFA card occupies 2 slot in the 1U/2U/4U chassis.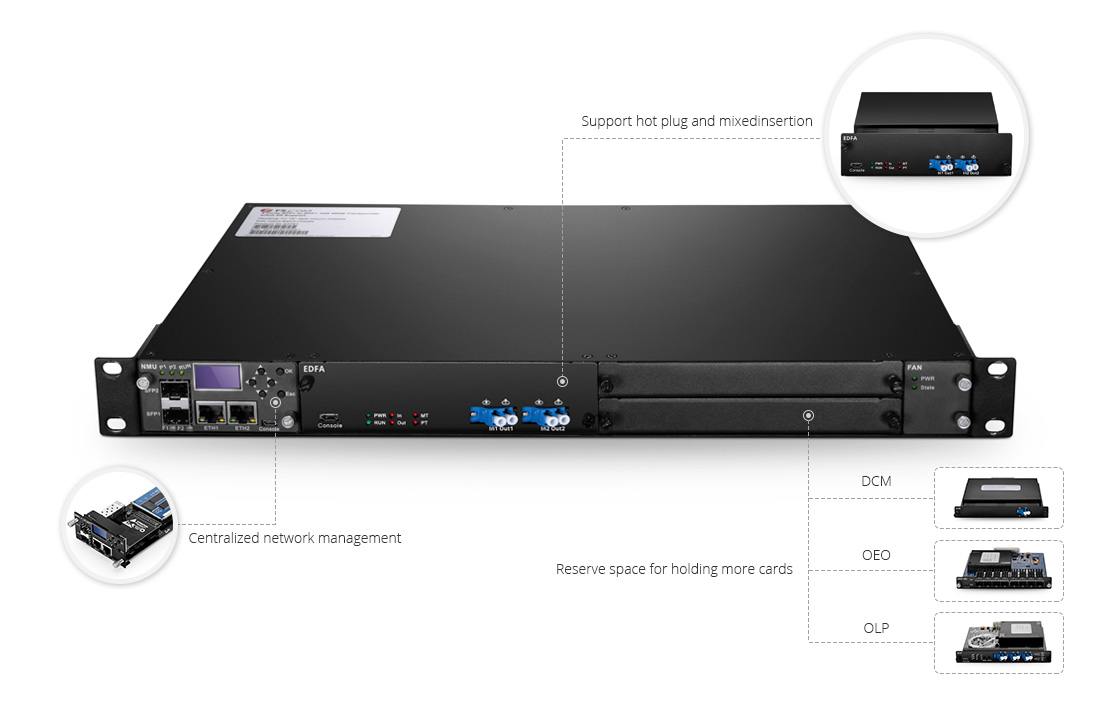 ---
Remarkable Concentration and Manageability
FS Multi-Service Transport (FMT) System is engineered to support low-cost 100G DWDM solutions for high-capacity optical links and conducive to save cabinet space.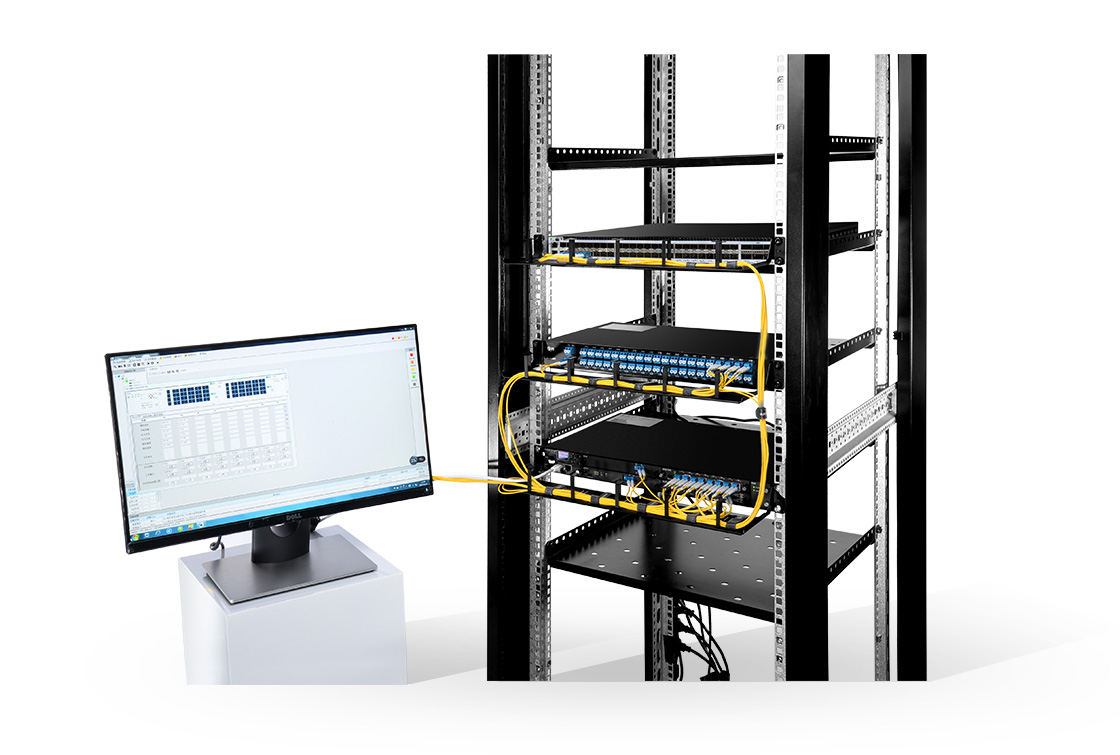 ---
Full Set Products for FMT Series
Including chassis, accessories, active and passive cards for your various needs.